Cats can be very indifferent at times, their majestic poise is quite often a cover for their aloofness, but not when it comes to motherhood. That's when our kitties really shine, they become proud, loving and protective all at once.
I remember when we discovered that our kitty was pregnant, she was a rescue as we found her abandoned in a park, in a box. When we took her to the vet for a check up and to be spayed, we discovered she was very pregnant!
So we felt the best thing to do was to let her have her kittens. And boy did she impress us, her whole character changed and she became a loving, caring mother.
Luckily we found homes for all of her kittens and once they were out of the way she became her usual aloof, indifferent self. We loved her all the same and she spent 20 good years in our family.
That was enough proof for me that cats make excellent mothers.
Scroll down to see these adorable pictures of mother cats and their kittens because are sure to make you go all squishy inside!
1.
2.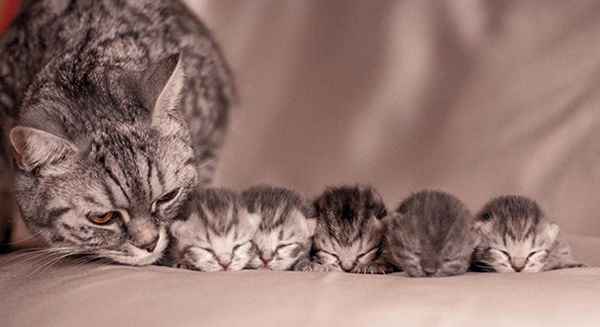 3.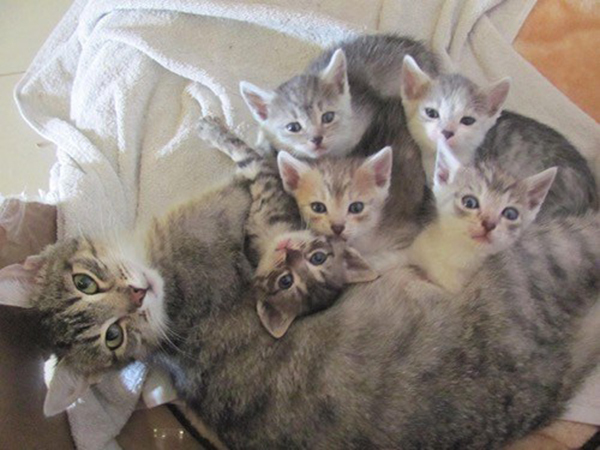 4.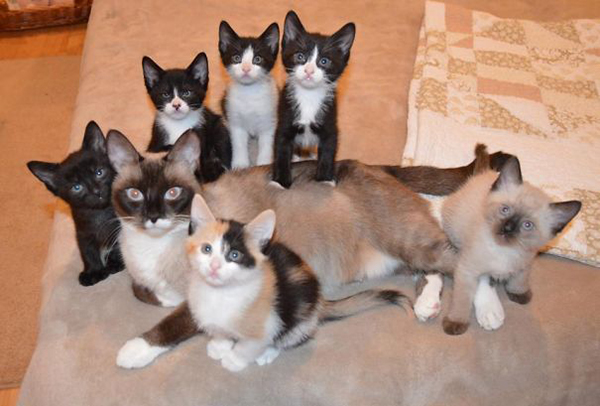 5.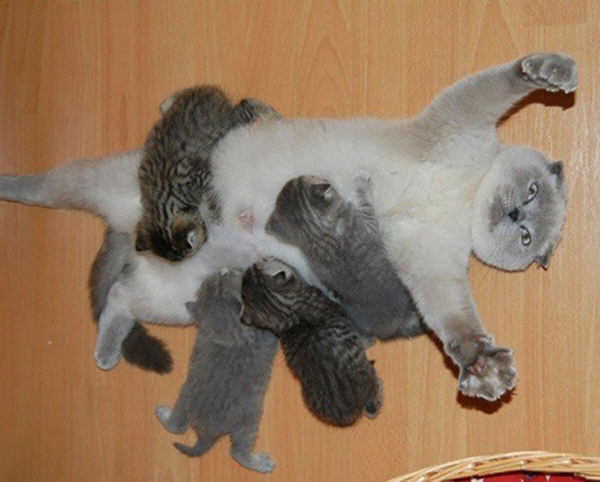 6.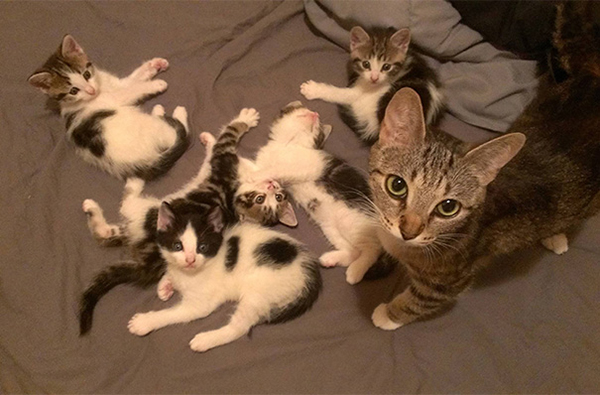 7.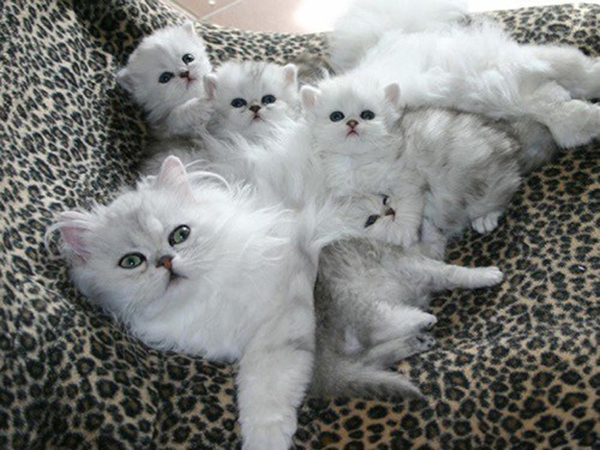 8.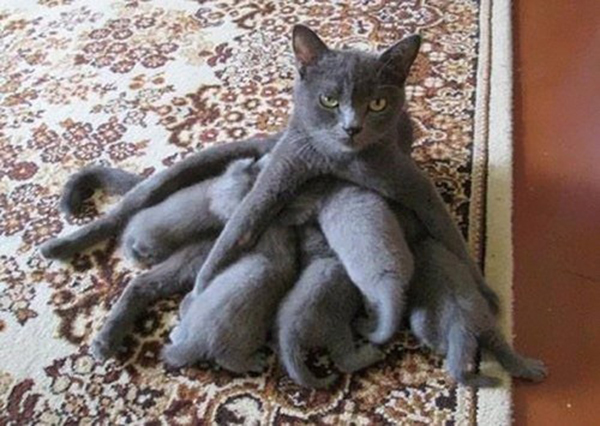 9.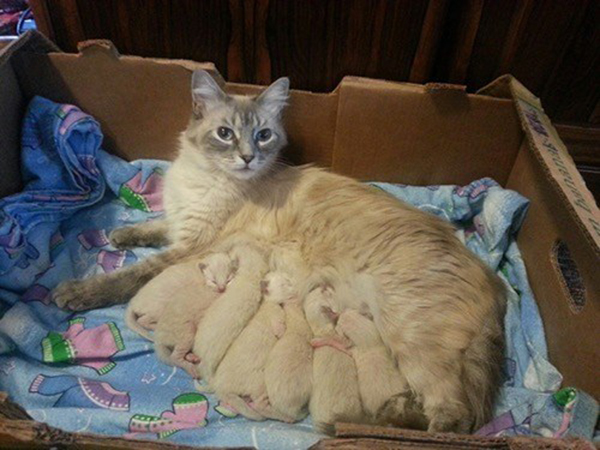 10.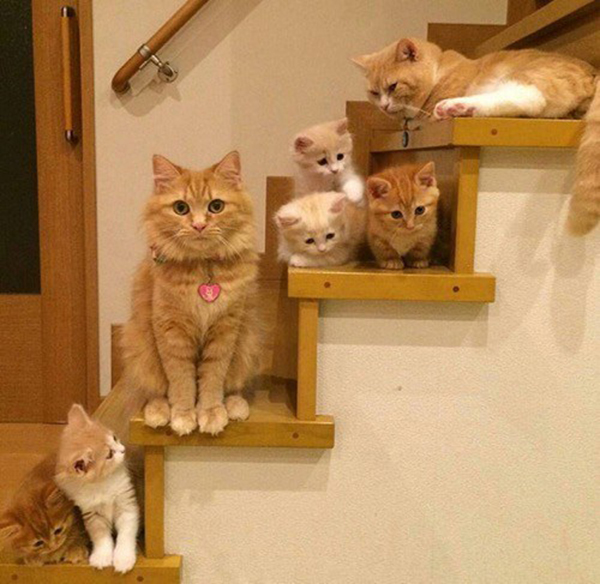 11.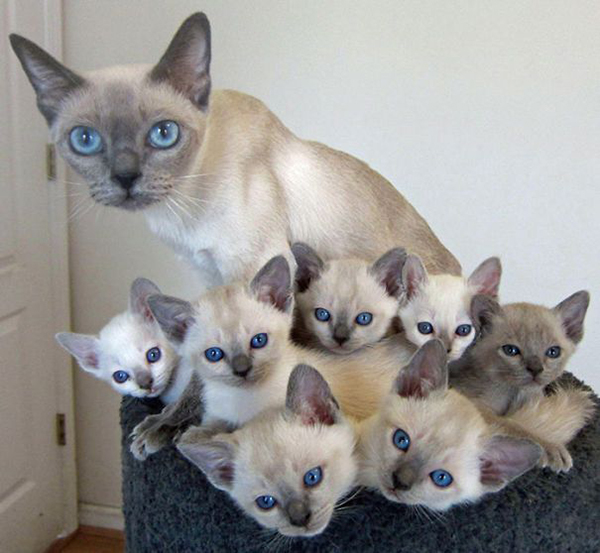 12.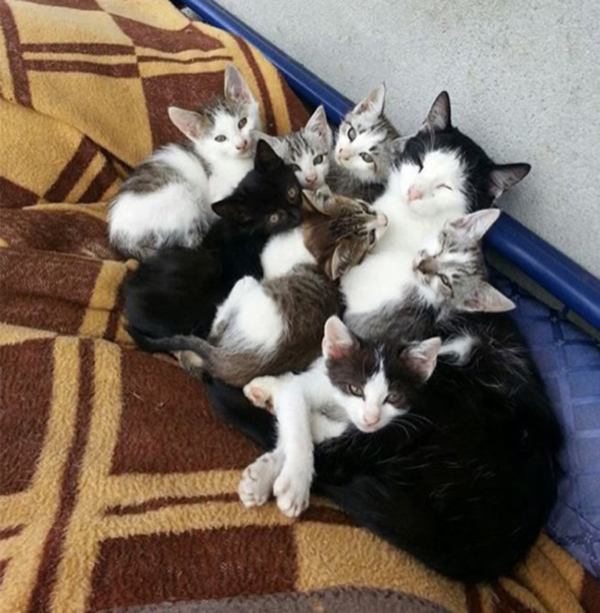 13.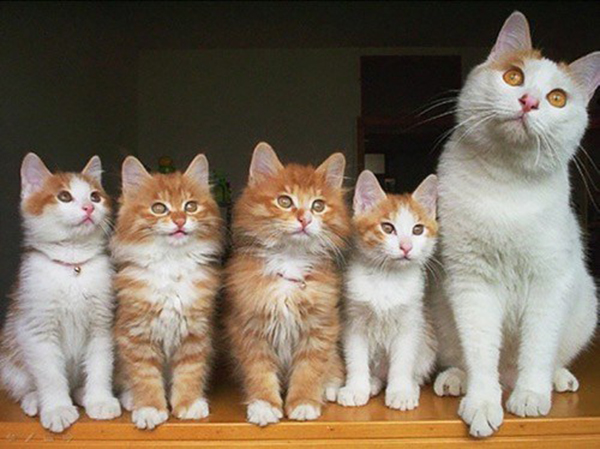 14.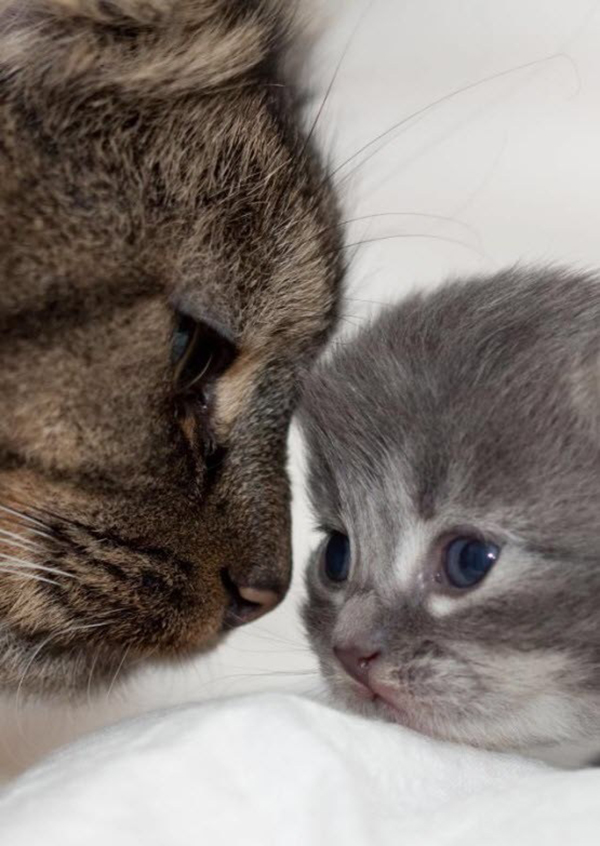 15. And sometimes, papa gets involved too!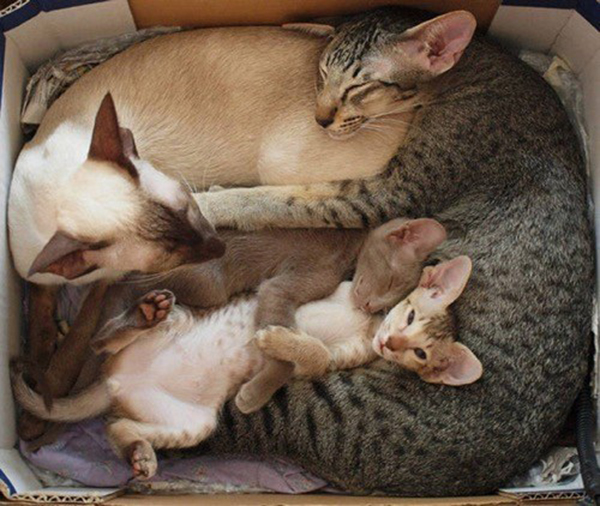 16.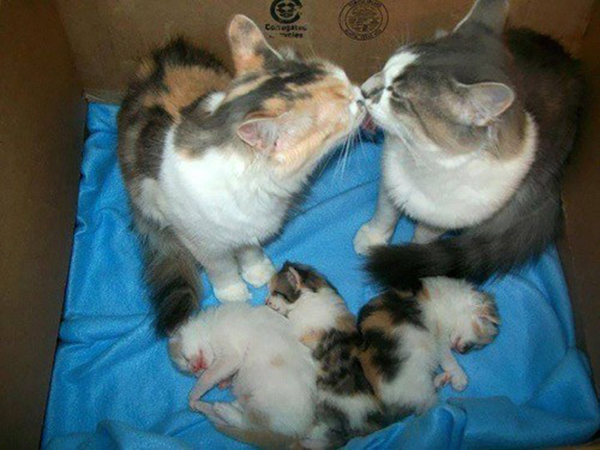 17.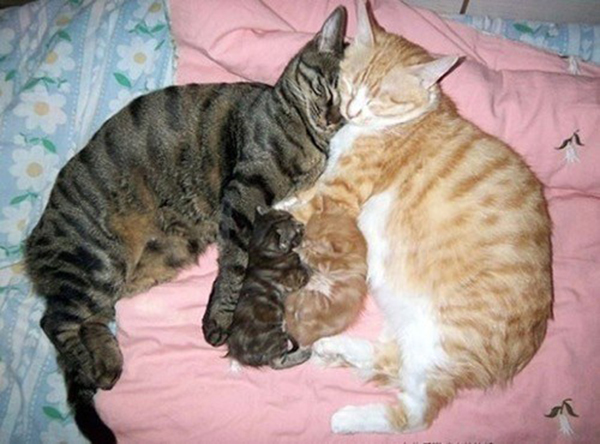 18.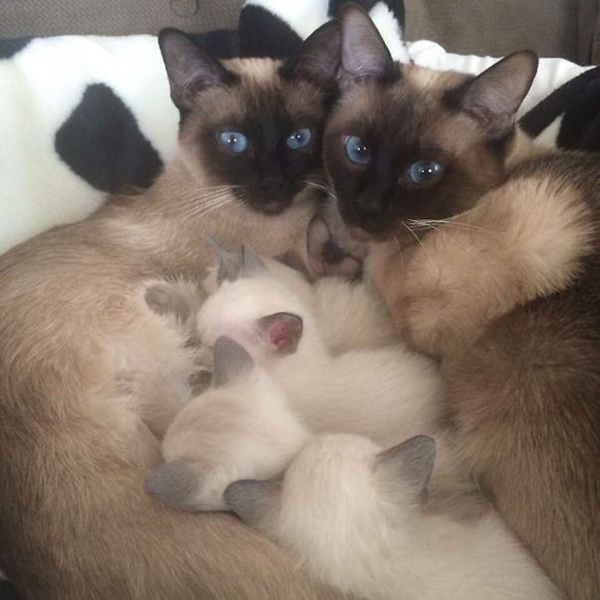 19.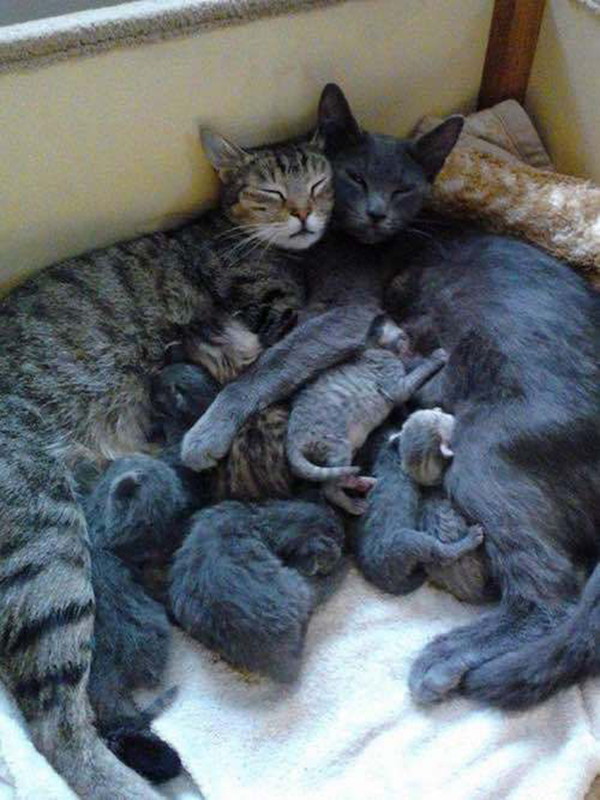 20.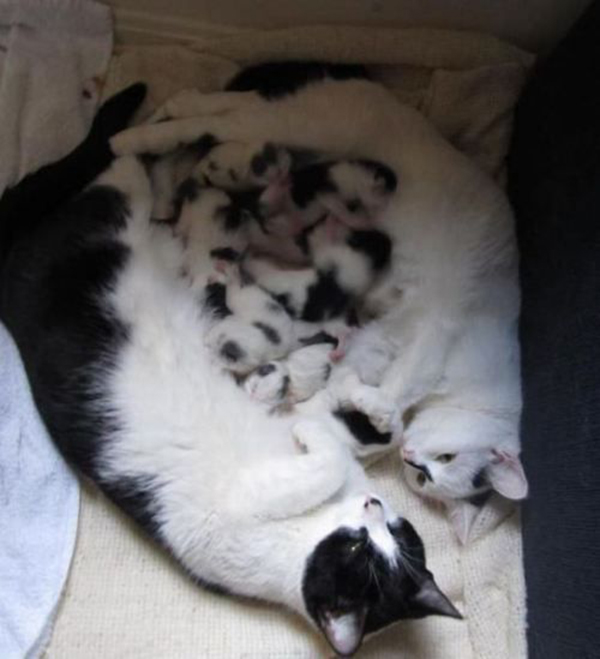 21.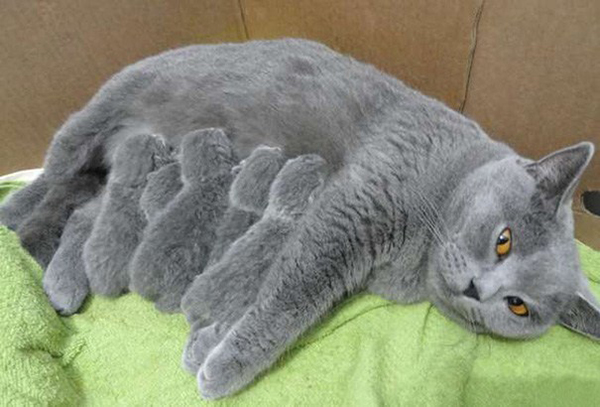 22.