Cats just became more adorable than ever!
Cat owner Adrian recently made waves online after sharing the adorable photos of his pets Atlas and CleoCatra.
In a BoredPanda feature, we learn that Adrian got inspired to give his kitties their own cartoony eyes and mouths after seeing masks with different facial expressions.
You've probably seen that viral Snapchat filter which allows users to 'Disneyfy' their pet dogs. Naturally, the obvious question for cat-loving netizens was 'where do we get something like that?'
Well we still can't tell you about any apps or filters for cats but allow us to at least share you about this one: certified cat person Adrian has been having fun with his pets Atlas and CleoCatra – and his little project with them recently gained viral attention online.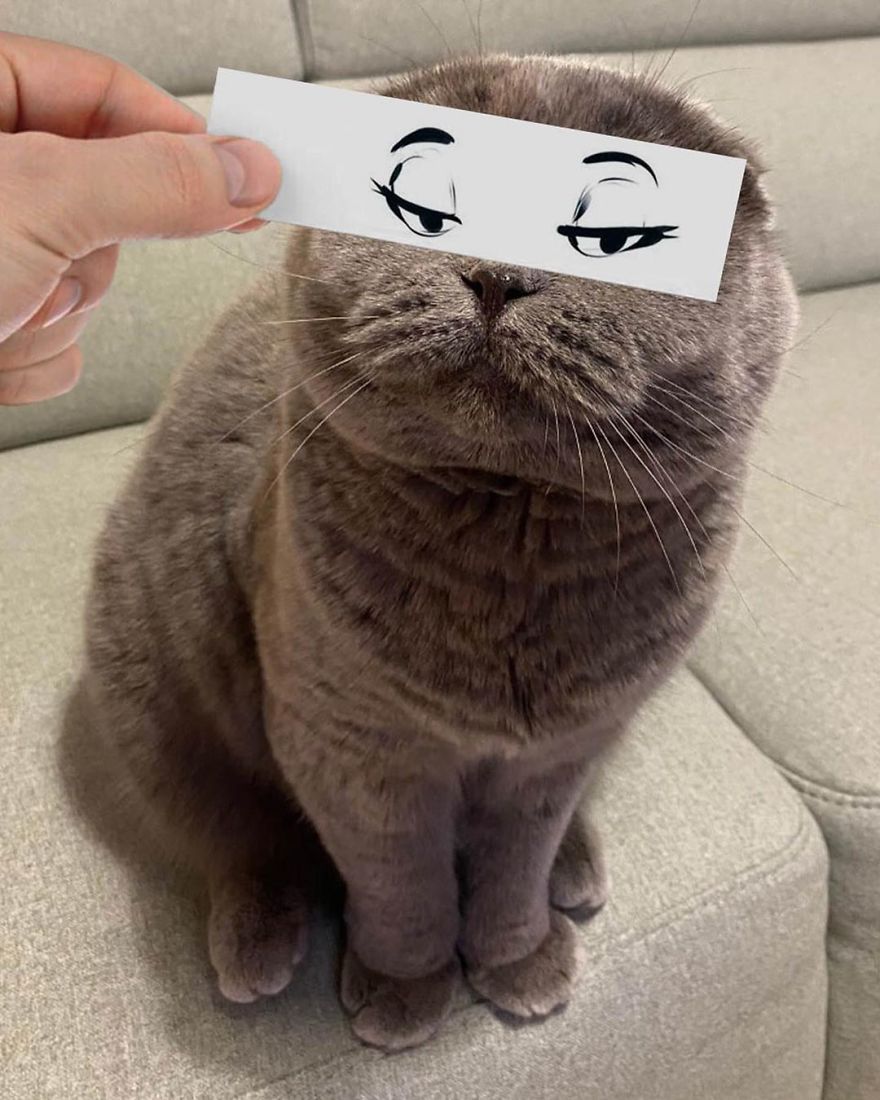 As you can see in the photos here, the two feline Instagram celebrities have been turning heads on the net after Adrian added facial expressions on their faces using pen, paper, and some photoshop magic. We definitely can't help but adore the cute kitties!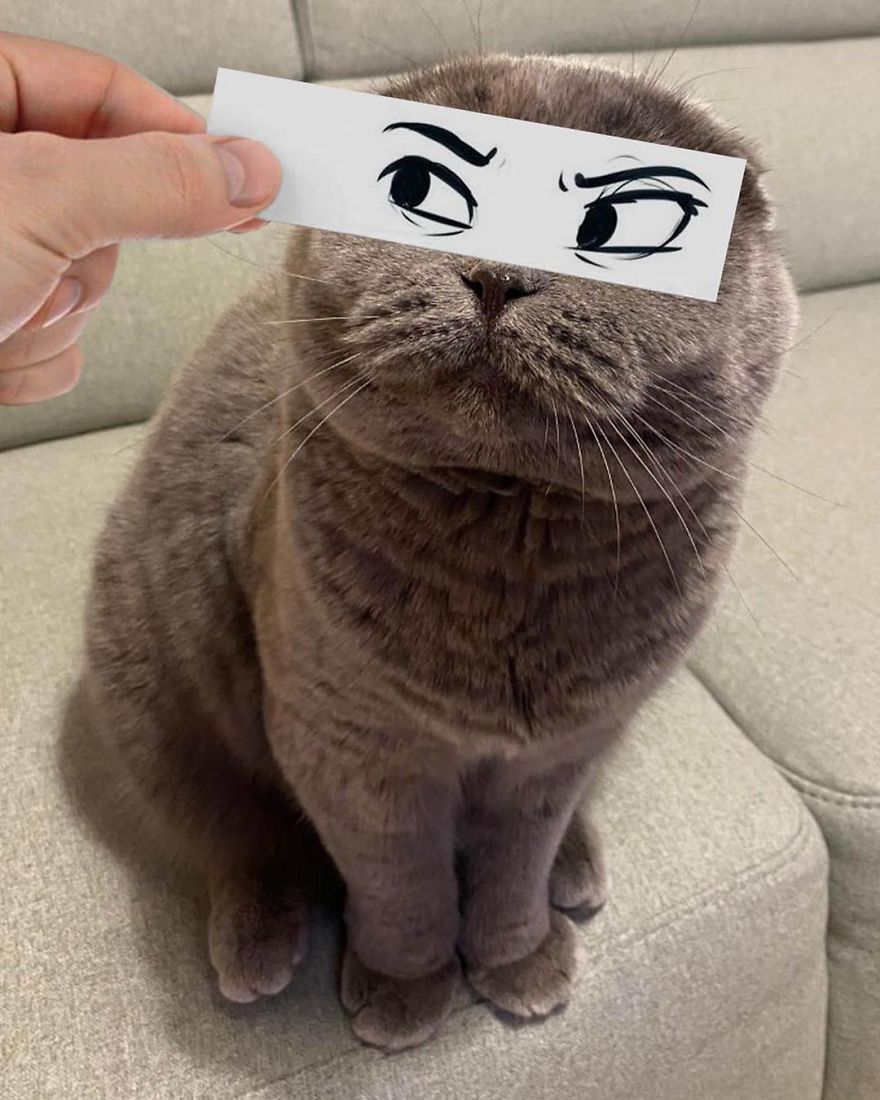 In an interview with BoredPanda, Adrian shared about what inspired him to give his furry buddies their own cartoon eyes and mouths.
He said:
"I'm always looking for ideas for creating creative posts and came across an image online with a white face mask with different facial expressions on it."
"This gave me the idea to do the white strip facial expressions focusing on the mouth and eyes as these are the most expressive parts of the face."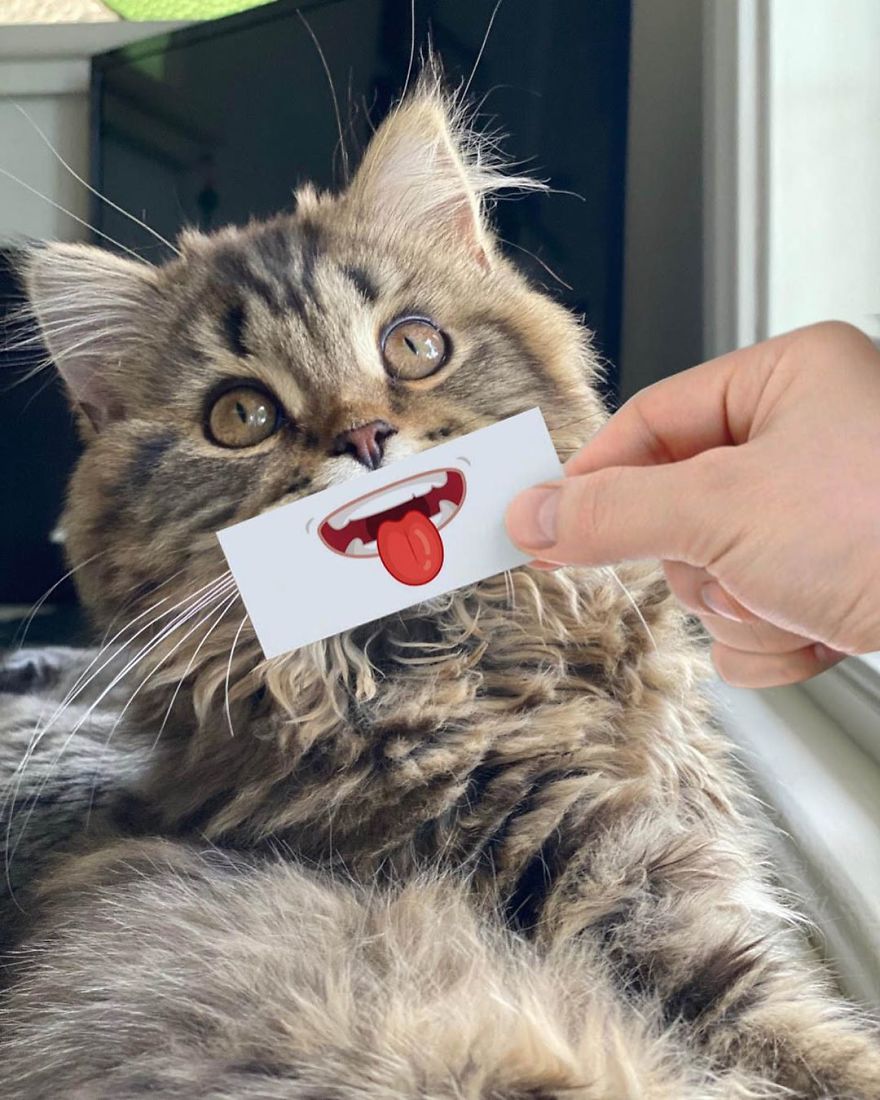 Adrian, however, was quick to admit that yes, obviously, there is "trickery" involved in the photos.
"The snippets of card and hand have been photoshopped in after I took the picture as it would be too difficult to match the same pose with different mouths and eyes each time. The eyes and mouths are modified from online clip art to suit the facial expressions. It was just a matter of working out which expressions worked best."
Check out the rest of the images here: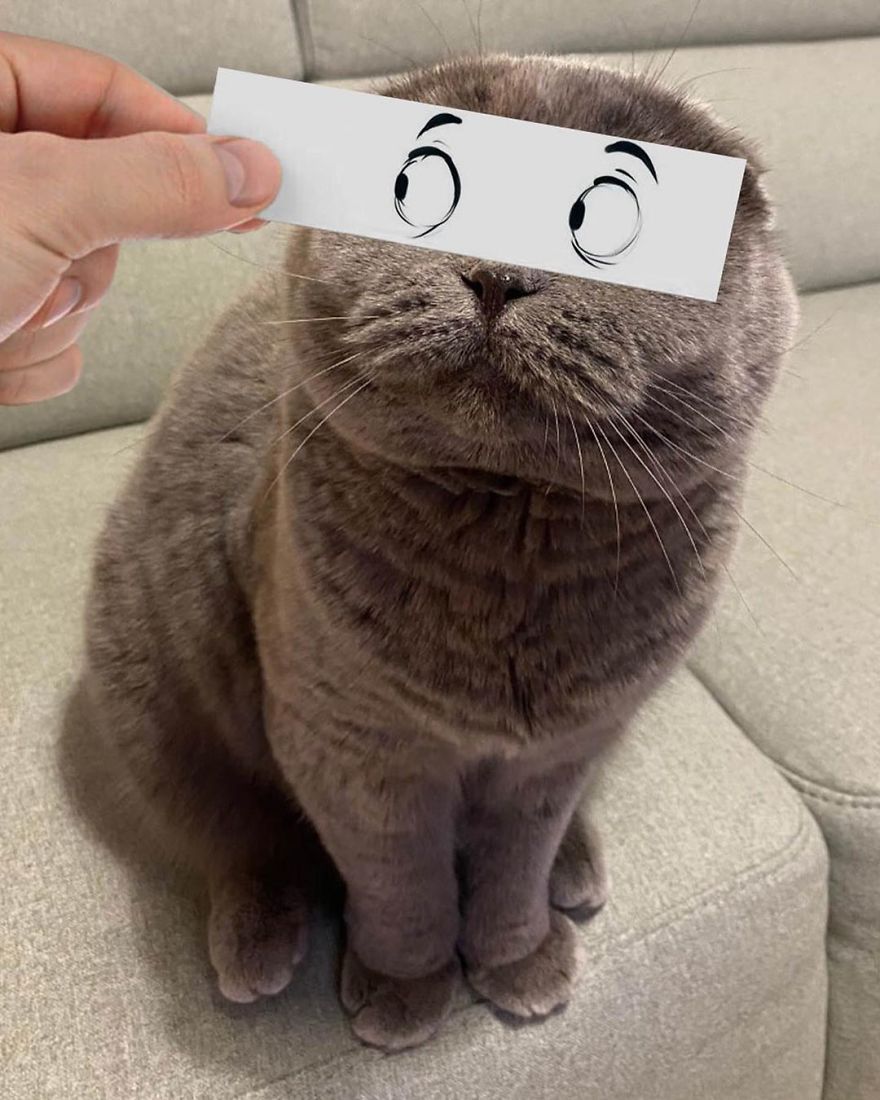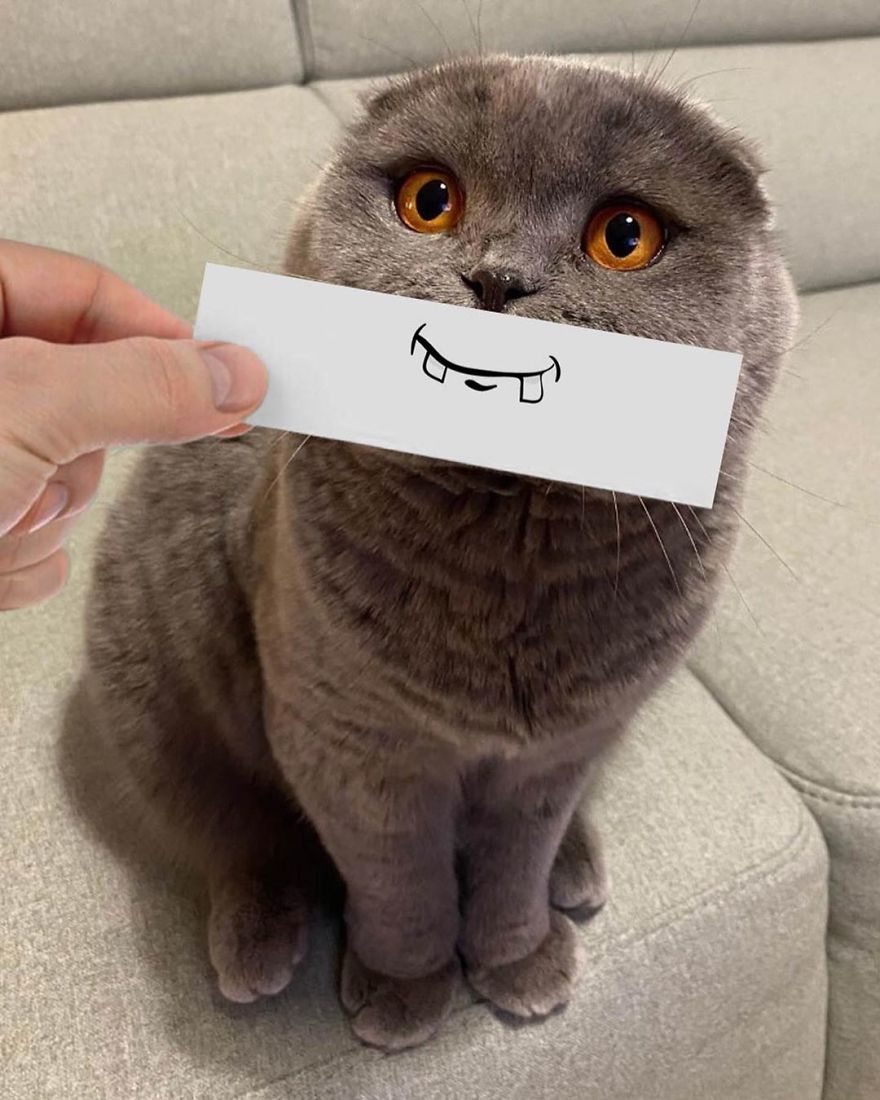 Adrian describes Atlas, a Scottish fold, as a "joy to have around the house" because she's "very quirky," "always curious," and loves following him around.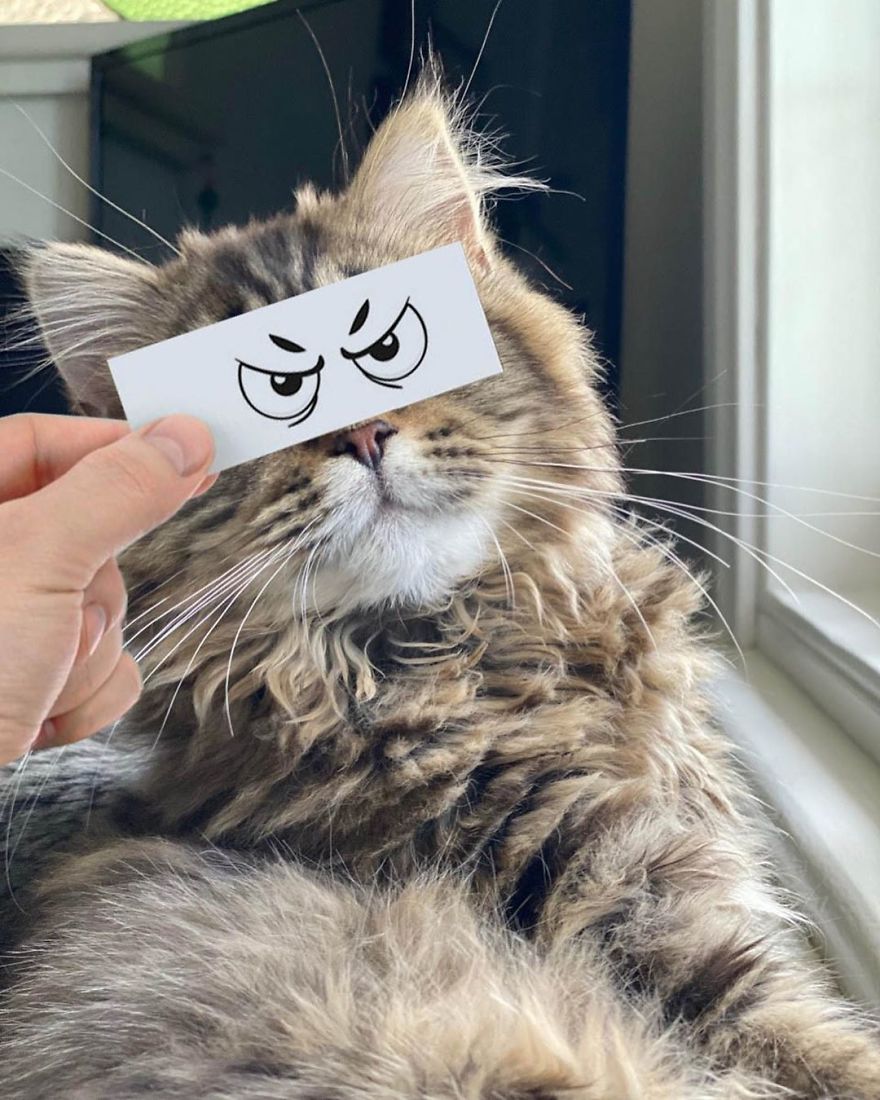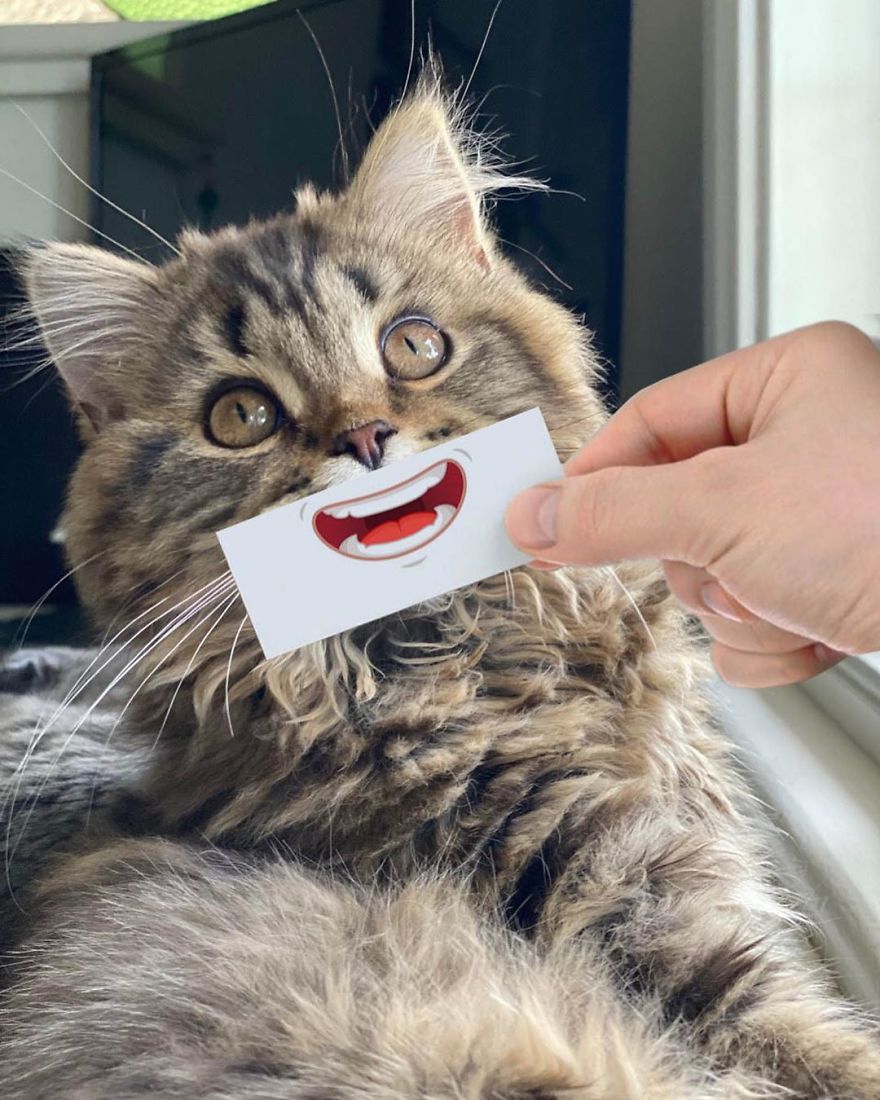 Meanwhile, Scottish longhair CleoCatra is "a lap cat who loves human attention… " said Adrian. "You will often find cuddling together."