You're babysitting someone's kids, but their cat keeps staring at you. So you call the kids' parents and ask them what's up with their catto. They tell you to get the kids and run because they don't have a cat! While nowhere near as dramatic as my take of a classic short horror story, a surprising number of people have had unknown cats mosey into their homes.
The 'My House, Not My Cat' Facebook group is the perfect place for people to share fun and funny photos of unfamiliar felines claiming dominion over their property. The community has grown 30k members since being founded in October 2016. But enough talk—time for some cat pics. That's why you came here, isn't it, dear Pandas? Get ready to scroll and remember to upvote your fave images. And be sure to check out our newest interview with the founder of the group, Stevie Holcomb, below.
Need some more photos of cats that totally aren't yours? Check out our previous article about the wholesome community right over here when you're done petting all of the cats in this list.
#1 My House. Not My Cat. It Only Took 10 Years, But One Of Our Long Term Ferals We Have Cared For Just Crawled Into My Lap. I've Never Felt More Honored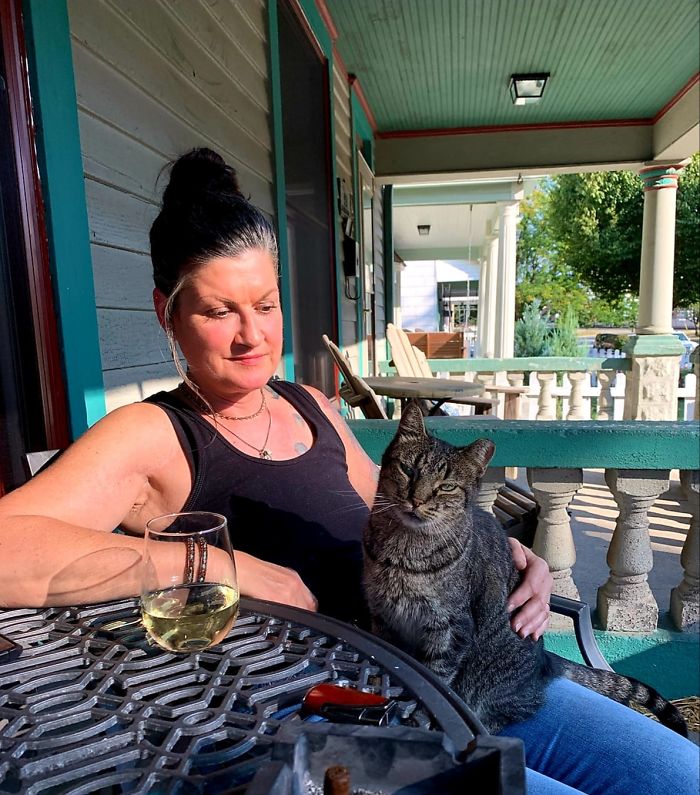 #2 My Kitchen, Not My Cat. My Older Cat Escorted Him In Through The Kitty Door And Walked Him Over To The Food Bowl!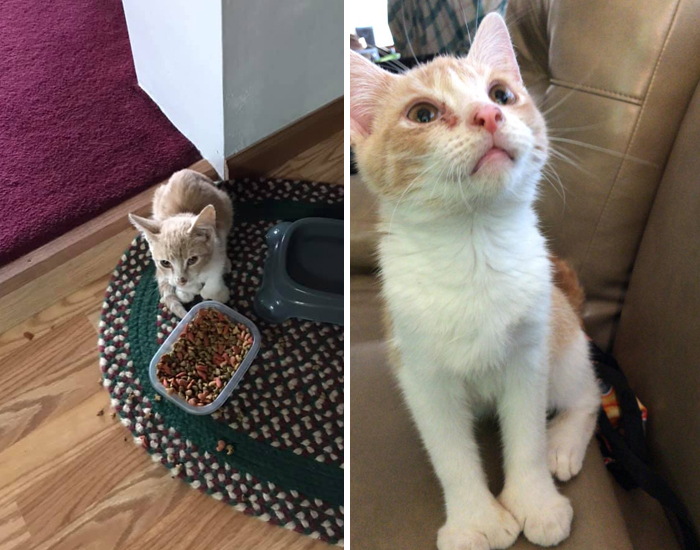 #3 My Husband. Not My Cat. She Wandered In And Became Miss Steal Yo Man. This Was Last Night. She's Still Here Today…. I Don't Think She Has Plans To Leave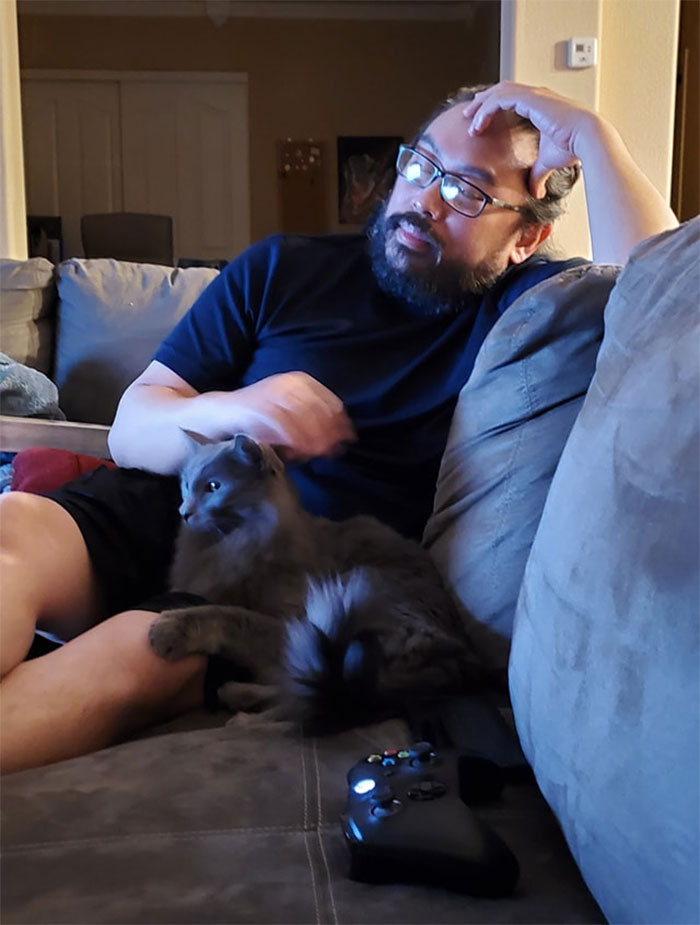 #4 Not My Cat Provided Me With 13 Not My Kittens This Year. She Is Now Not My Spayed Cat
#5 Doing Dishes And Glance Out The Window These Are Not My Cats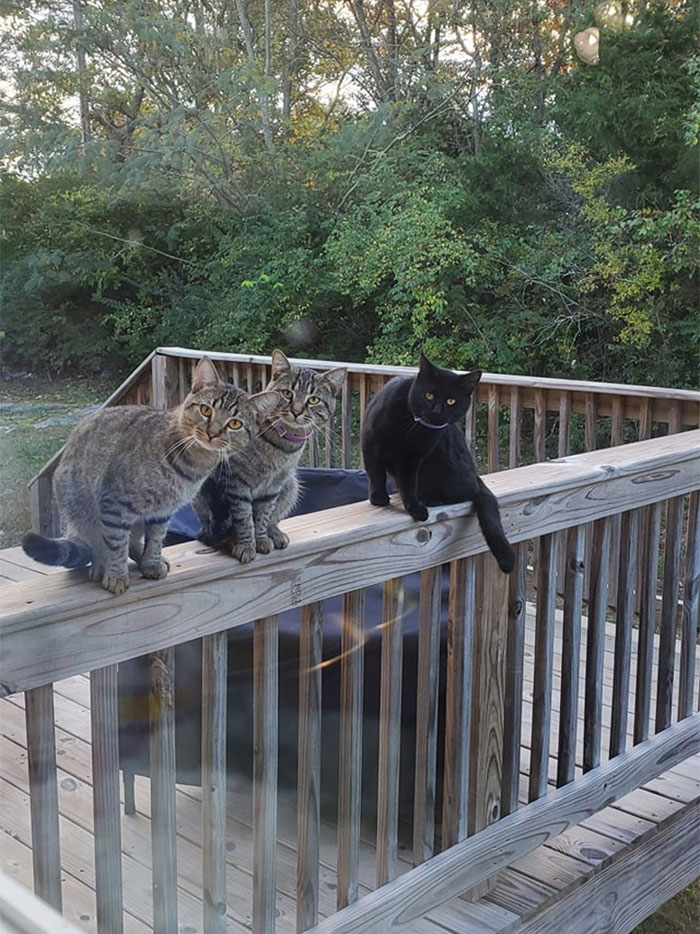 #6 My Neighbours Cat Arrives With A Meow At 7am And Stays The Whole Day Until Said Neighbour Texts Me At 5pm Asking For Her Cat Back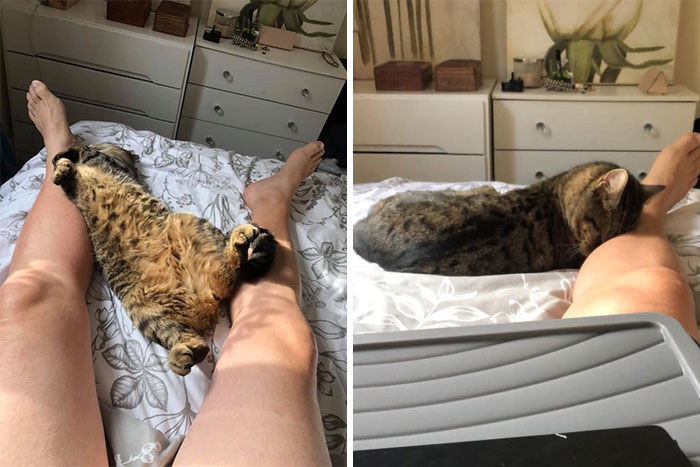 #7 This Is My Patio And My Budgie, But Not My Cat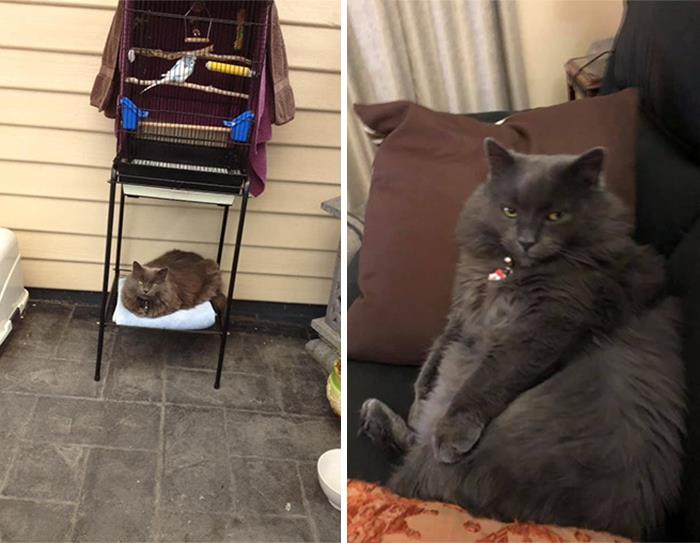 #8 This Is My Rabbits House, He Doesn't Have A Cat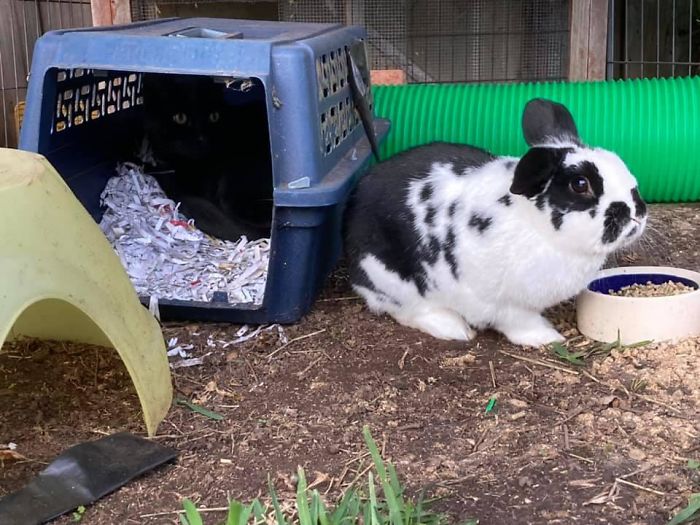 #9 Stanley Update! To Recap, Stanley Was A Stray Who Would Visit The House To Be Fed. He Sometimes Would Appear On The Windowsill Or The Balcony.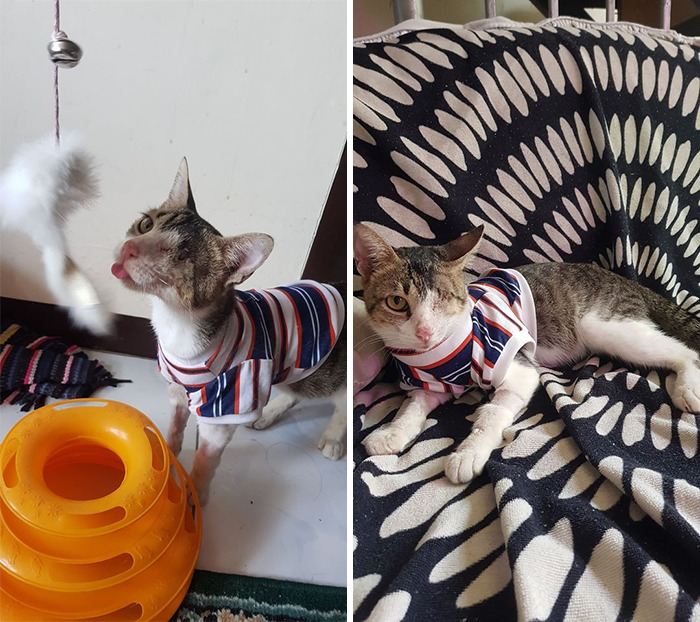 #10 3 Years Ago On Bonfire Night This Void Yelled Out From The Void Of My Damn Walls/Roof. My Wall Vent, Not My Cat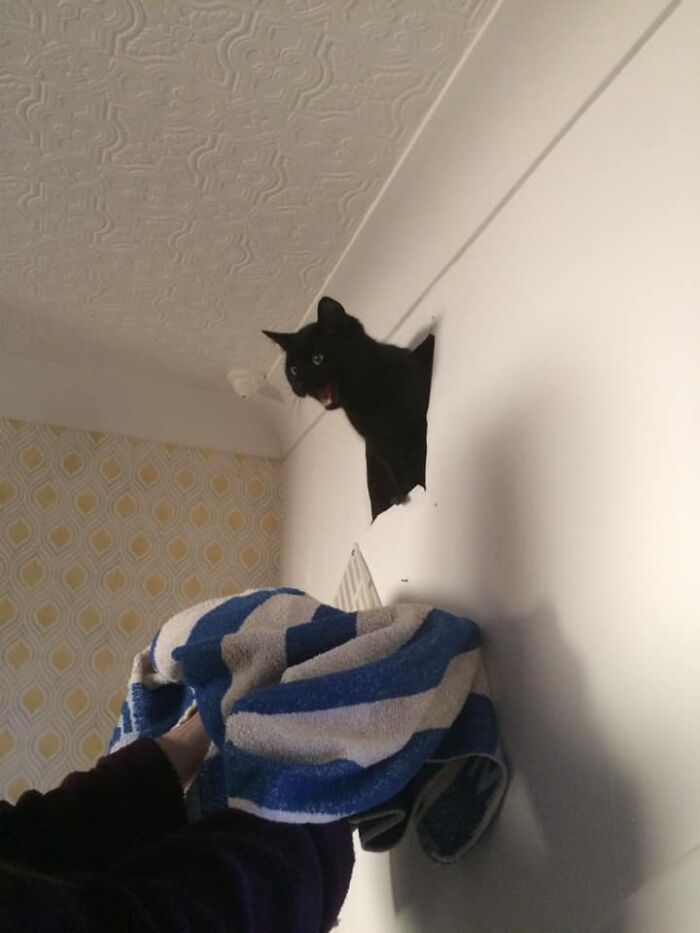 #11 This Baby Kitty Was Not Our Cat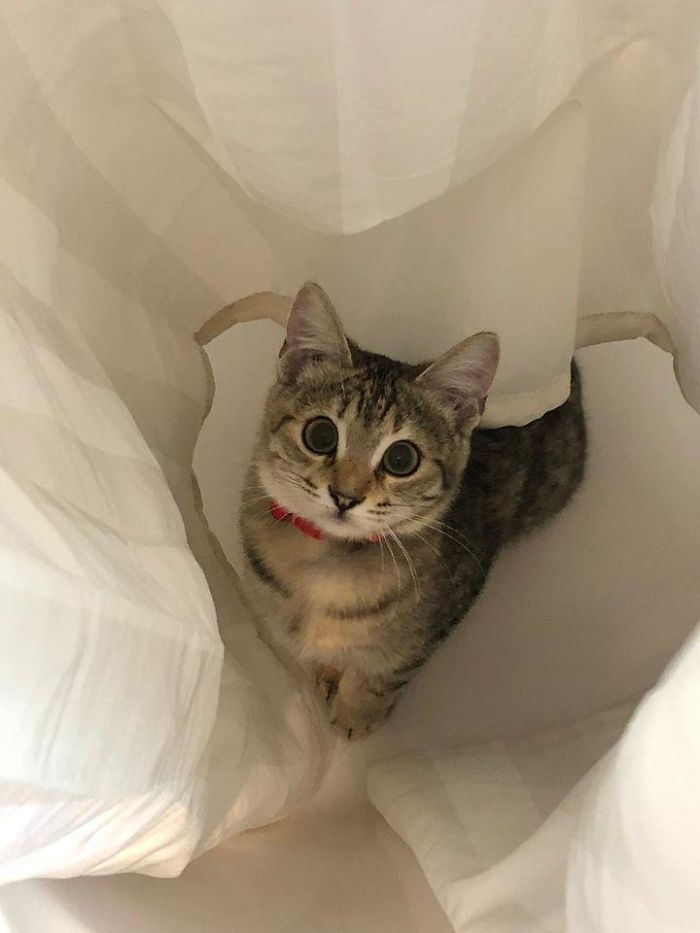 #12 My House. My Porch. My Packages. Not My Cat. I Think This Is Part Of A New Program Through Amazon Prime… "Securikitteh". Because Nobody Messes With My Packages. N O B O D Y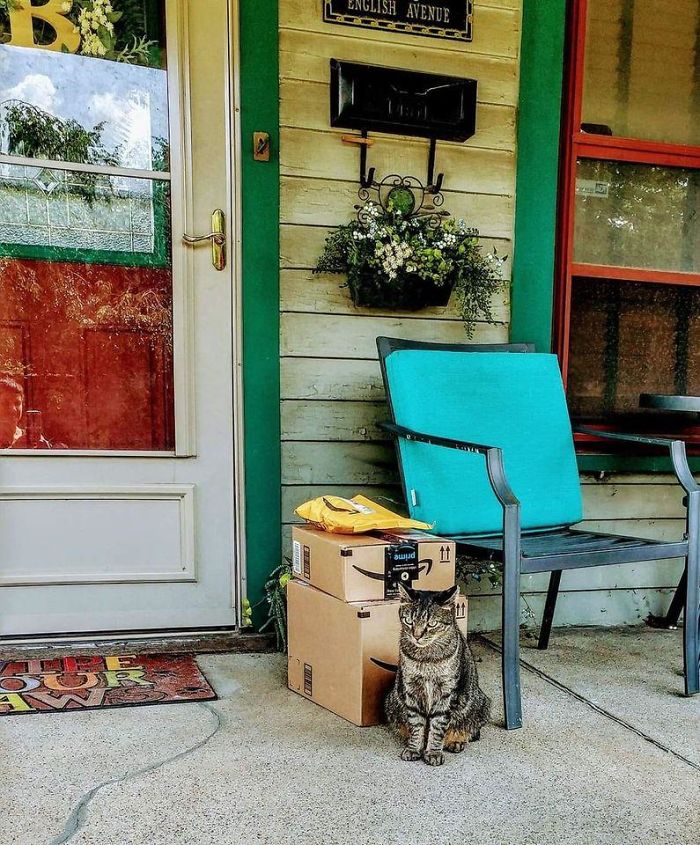 #13 My House, My Bed, Not My Cat! This Is Max, A Ginger Cat That Belongs To My Neighbor, And He Came By To Watch Some TV With Me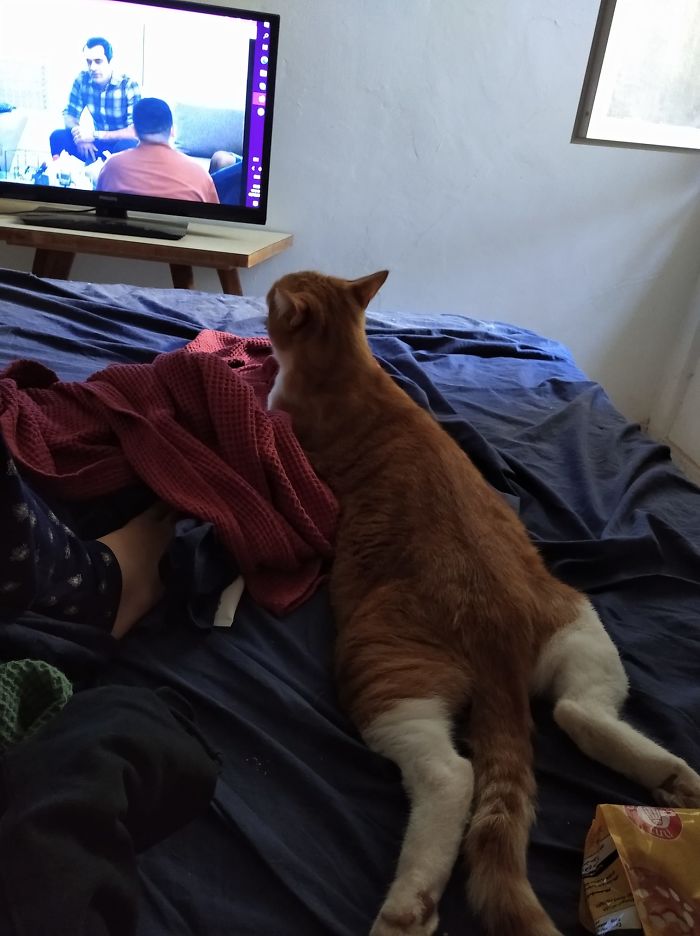 #14 My Couch, Not My Cat. She Or He Is Since The Lockdown Every Day In Our House And Sometimes She Sleeps In Our Bed At Night. She Us So Kind And Love Her So Much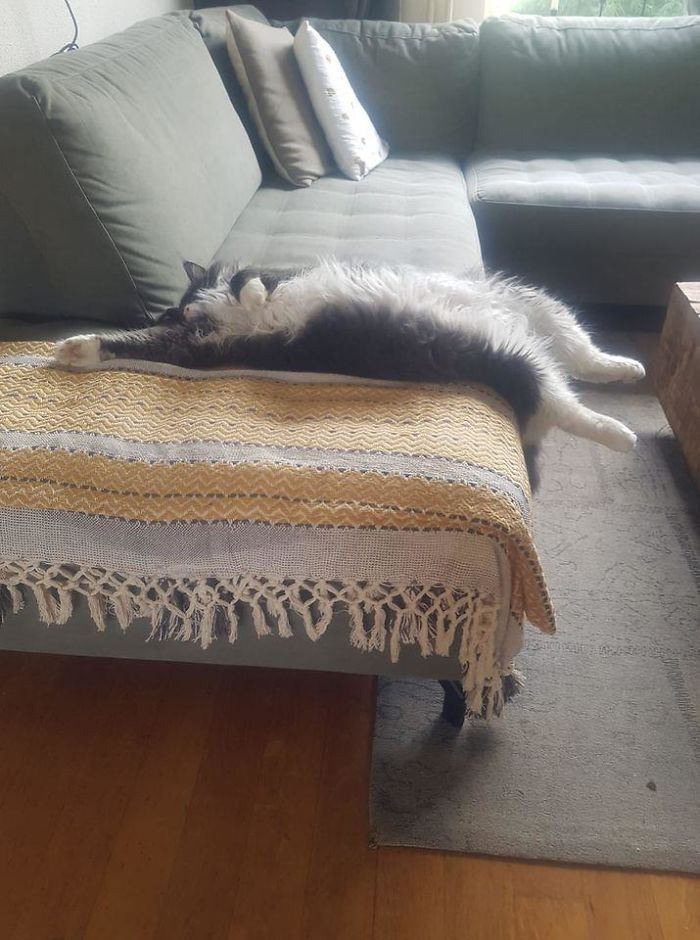 #15 My House's Cat Bed, Not My Possum…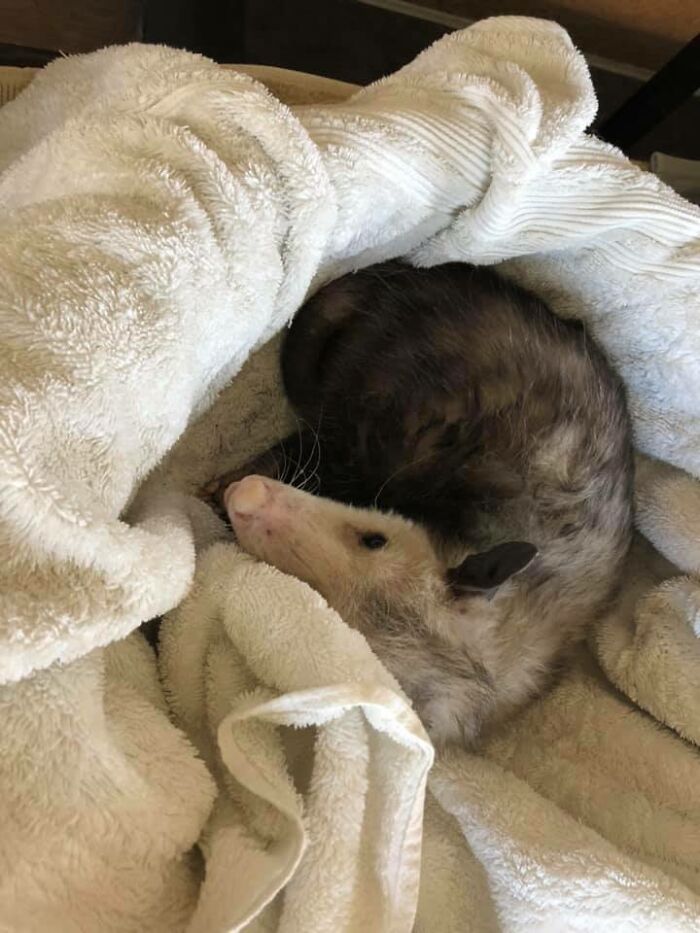 #16 My Kitchen Island, Not My B E B B Y.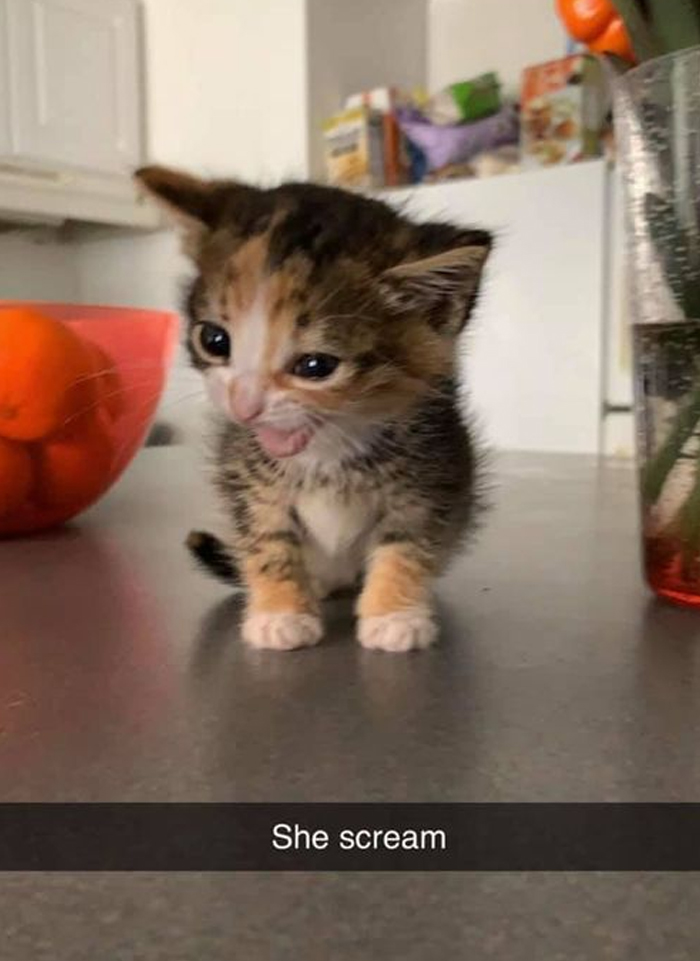 #17 My House Not My Cat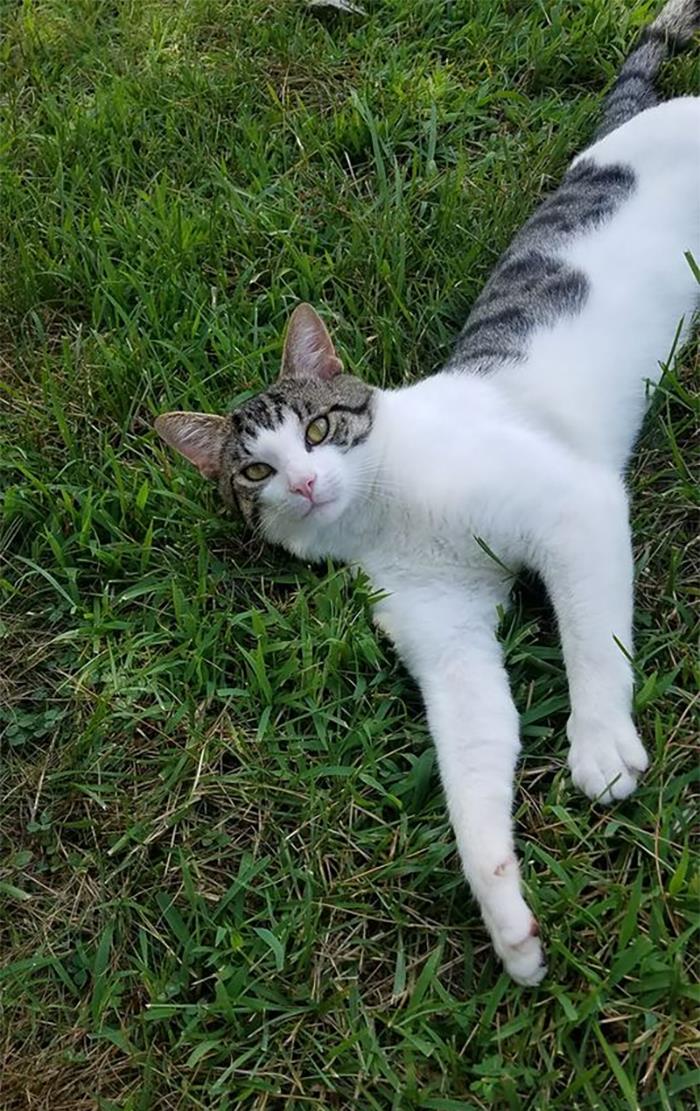 #18 My House, Not My Cat. We Are Bookended By Farms So People Toss Their Unwanted Cats Here. The Cats Know I'm A Sucker For Kitty Snuggles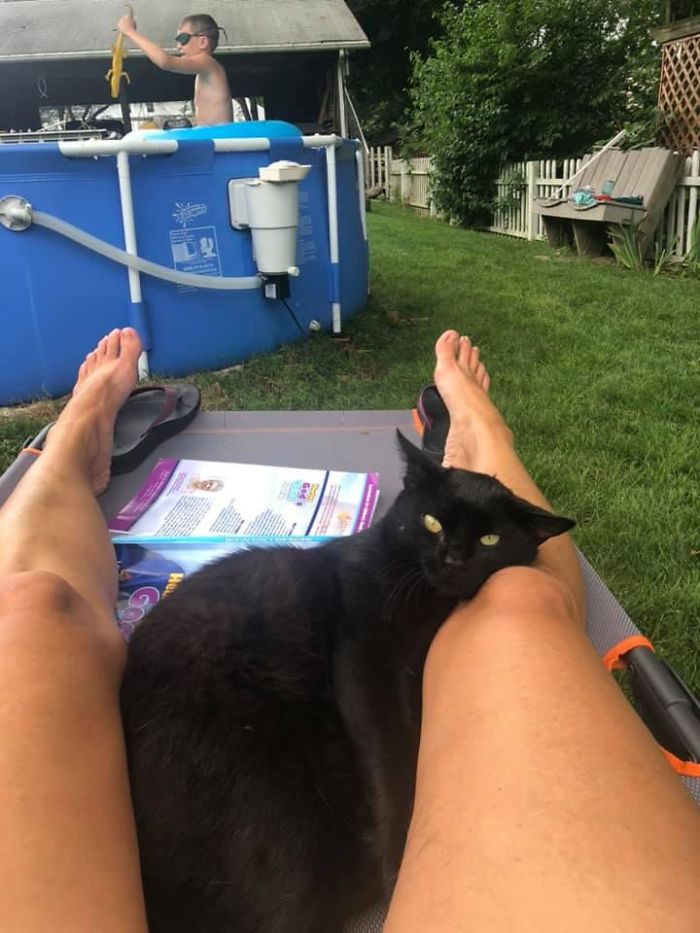 #19 My House, My Couch, Not My Cat(S) – At The Time The Picture Was Taken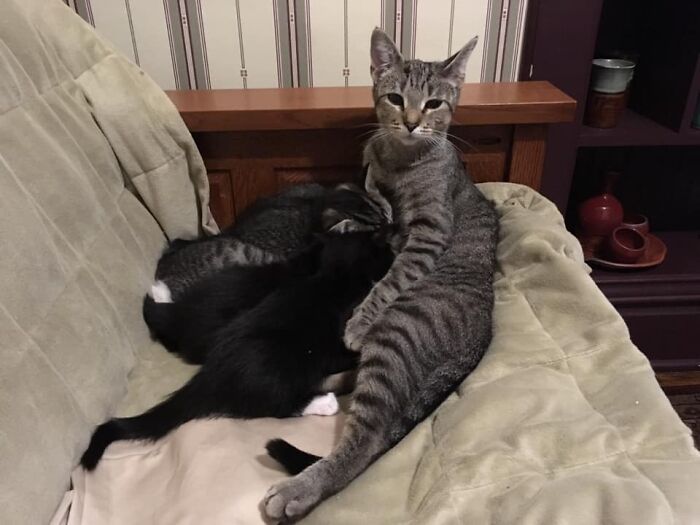 #20 So Sorry For Breaking The Rules (And This Will Be My Only Update I Promise)—i Posted A Few Weeks Ago About The Feral Family Of Six That Are Taking Over My House (But Not My Cats). Today I Caught The Ferals Knotted Up On My Car Sleeping. Two Jumped Down Immediately, But The Rest Took Enough Time Out Of Their Busy Day To Give Me The Stink Eye. When They Feel Brave Enough To Do That, I Think That's When They Officially Become Your Cats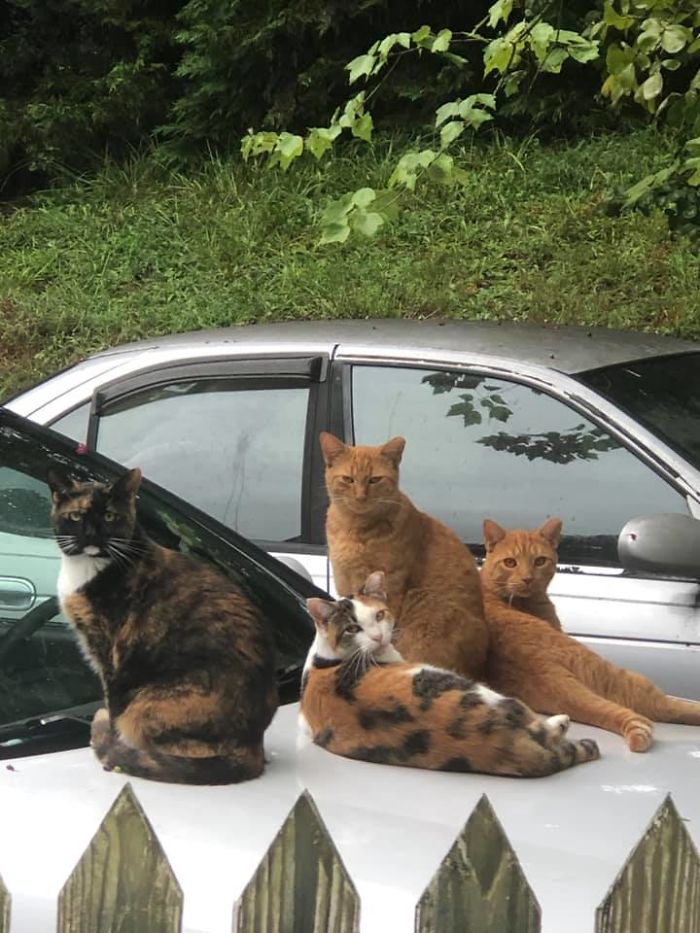 #21 This Is Our House. Not Our Cat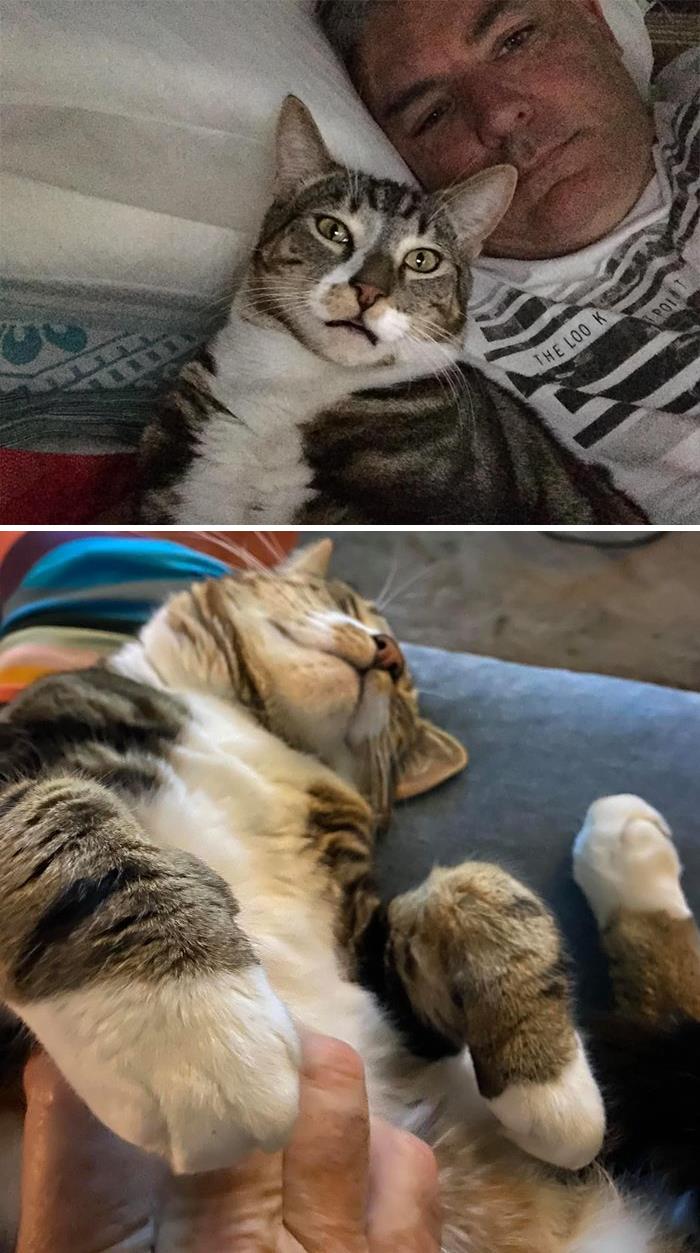 #22 Close To Midnight Five Years Ago, I Was Startled By The Pathetic Mewling Of An Unhappy Kitty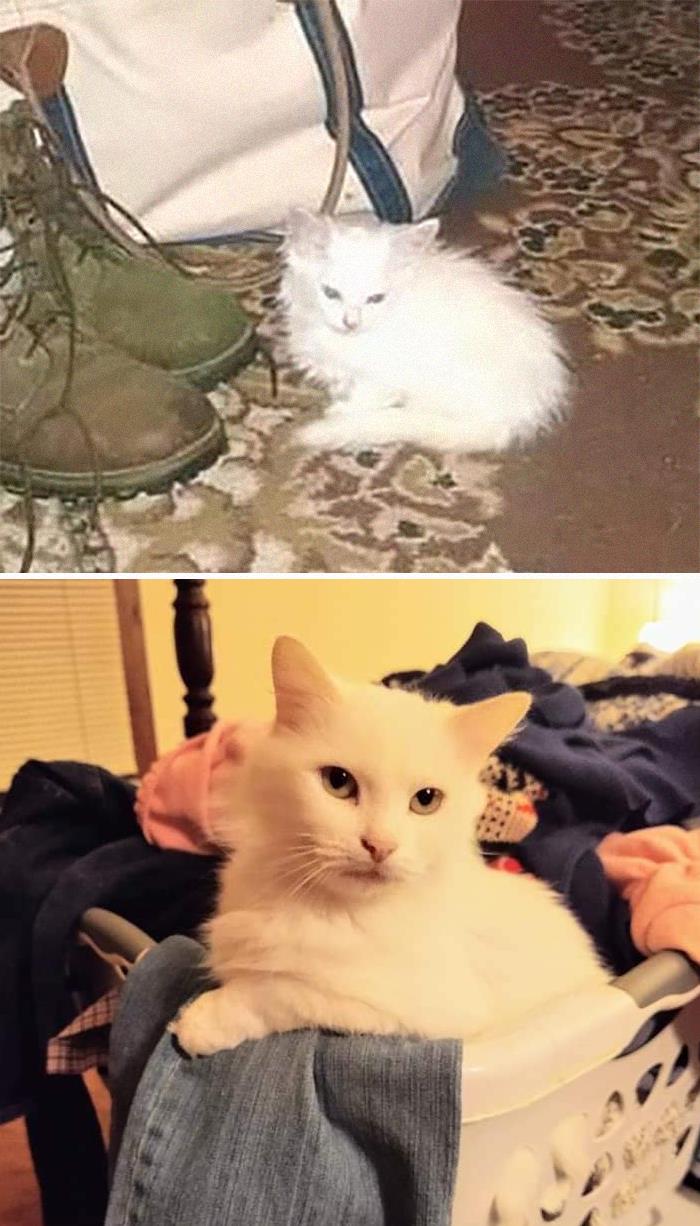 #23 These Two Guys Are My Cat, Bubba's, Friends. Including Brown Cat! (The Other One I Call Pip). But This Is His Crew. They're Two Outside Stray Cats, Formed An Alliance W Mine And Have Been Patrolling The Hood Ever Since. Probably Longer Than I Realize

#24 My House Not My Cat. Unless Something Changes And His Owners Are Found, He Is Staying
#25 I Was Directed Here From Another Group. This Is Not My House, Its My Parents New Neighbors House. And This Is Definitely Not My Cat.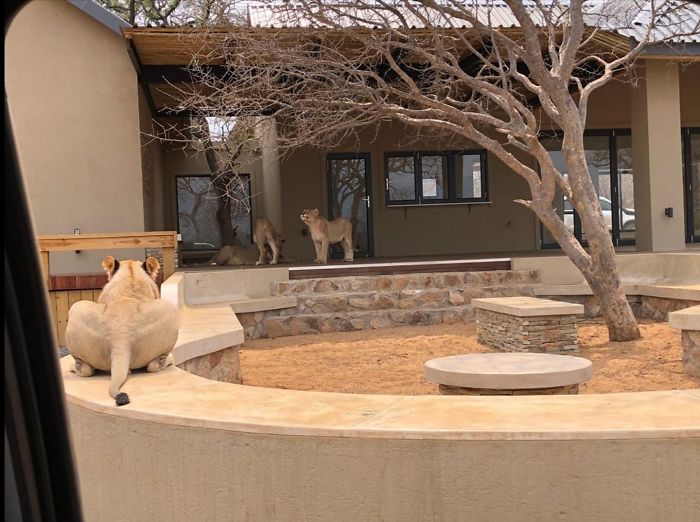 #26 This Is My Mom In Her Kitchen. She Doesn't Own A Cat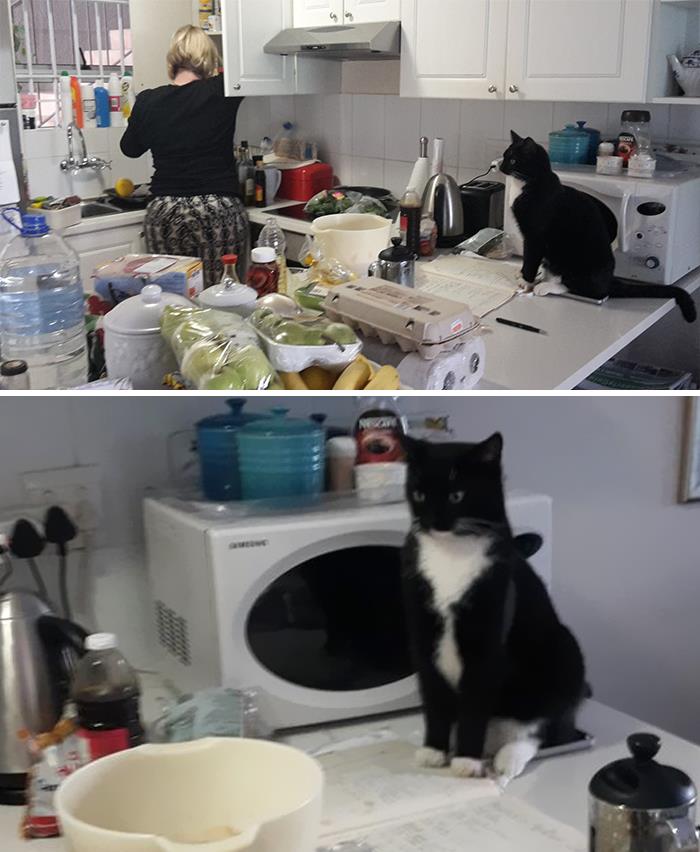 #27 My House, Not My Cat! She Silently Followed Me Through The Front Door, Then Jumped On The Sofa. Took Me By Complete Surprise. No Collar, So I Decided To Call Her Miss Pring, As She Made The Loudest "Prrringg" Noise To Get My Attention!
#28 My Cat Is Trying To Move His Friend In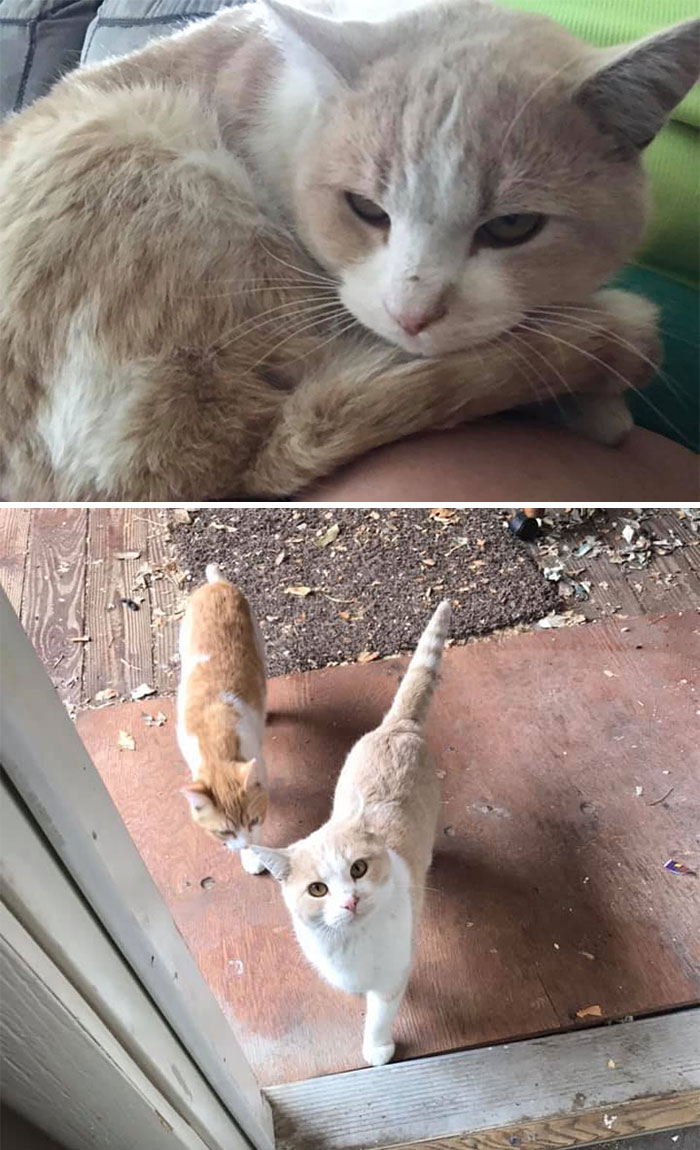 #29 His Is Not My Cat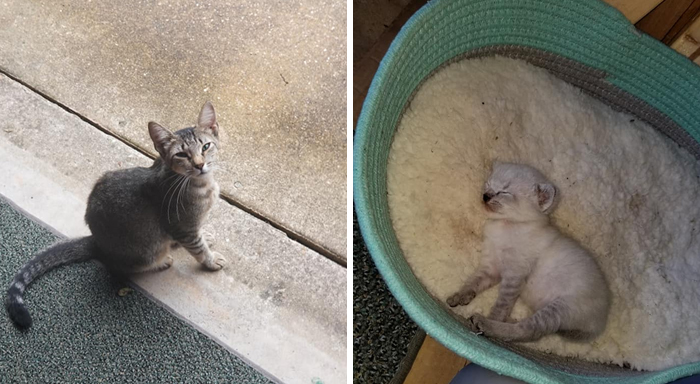 #30 My Bed. Not My Cat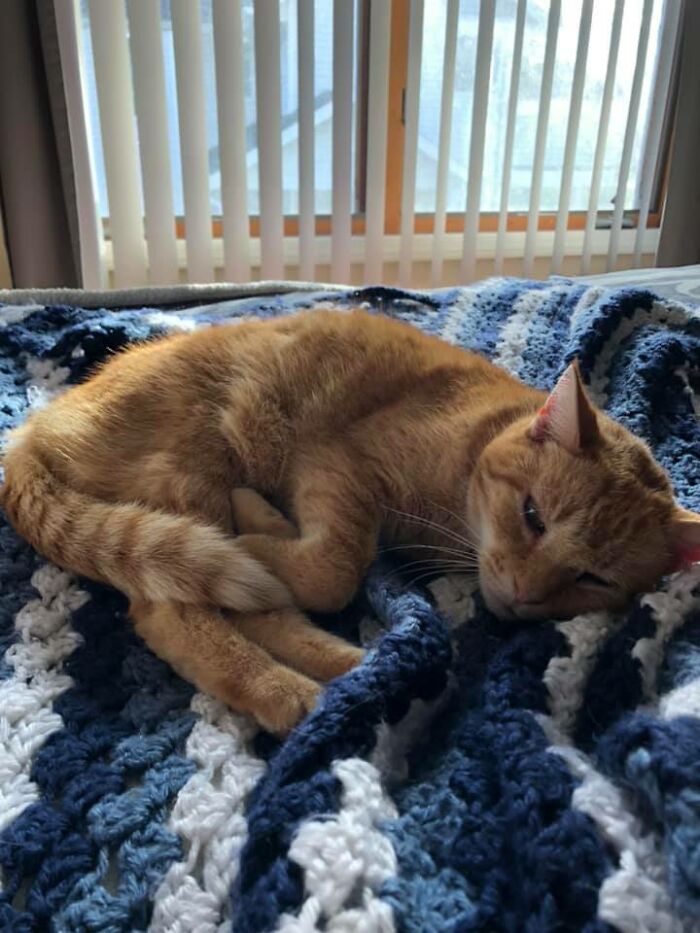 #31 My House, Not My Cat (Or Sponge.) She Just Came Running Through The Garden And Into The House With This Thing In Her Mouth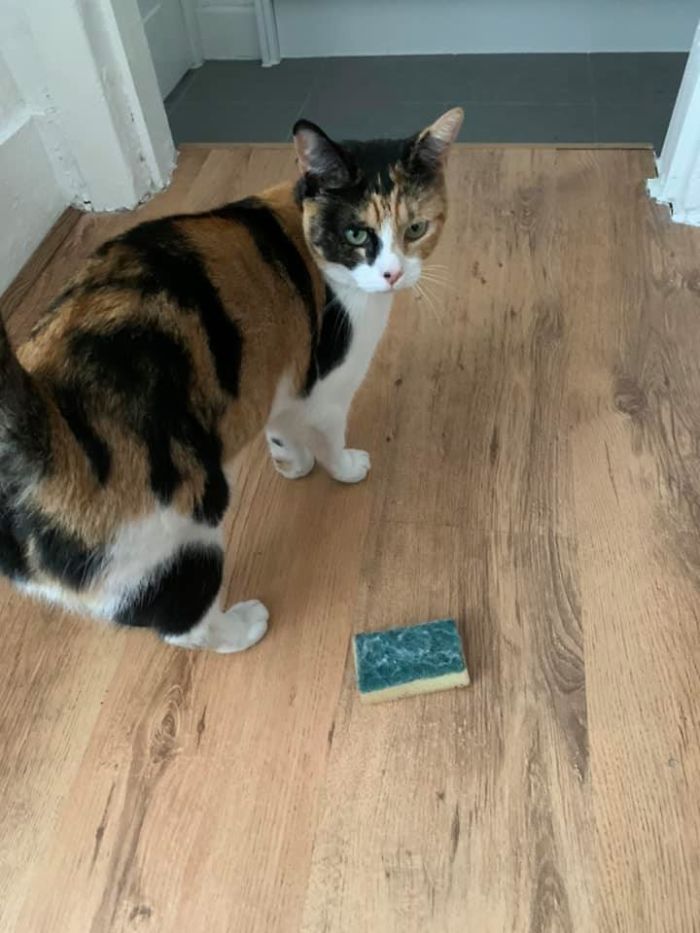 #32 My Deck.. Not My Cat And Kittens. We Keep This Large Carrier Outside For Our Tnr Cat Max. I'm So In Love With Them All Already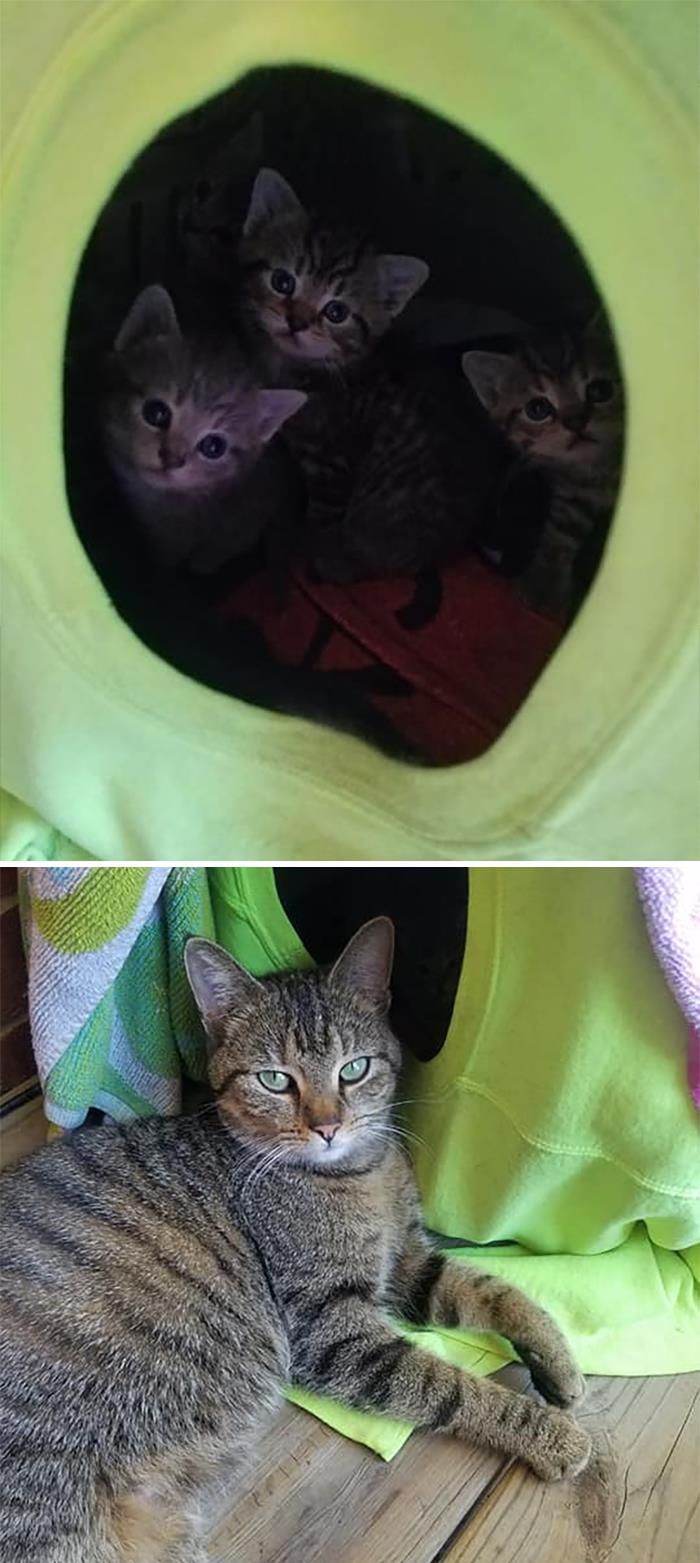 #33 My Cat Sam Eating, His Friend Robyn From Next Door, Patiently Waiting His Turn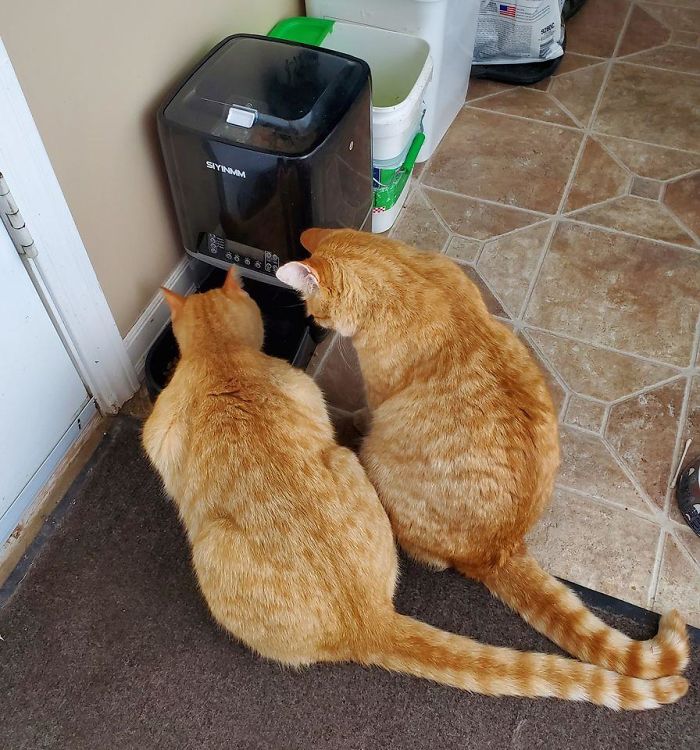 #34 My Family, Our New House And Definitely Not Our Cat. It Is A Neighbourhood-Cat But Still Is Around When People Present, Former Owner Used To Feed Him And Now It Seems Our Responsibility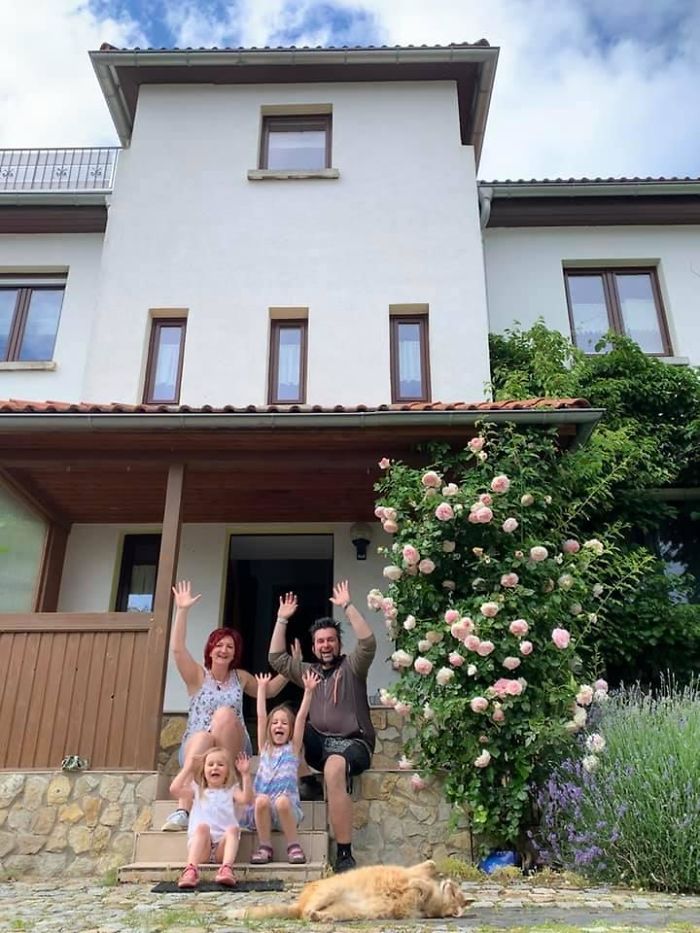 #35 My House Not My Cat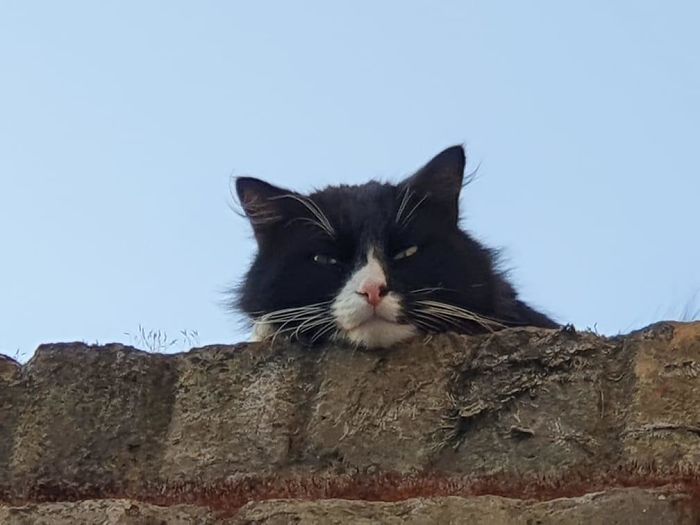 #36 My Neighbor Tagged Me In This Post Yesterday To Let Me Know That Her Cat Was Outside My Front Door Waiting For Me To Bring Her Out A Sheba. Her Cat Will Hound Me Relentlessly For Food Even Though She Has All The Food Her Can Eat Right Next Door. I Love Hank So Much. (Yes, Hank Is A Girl!!)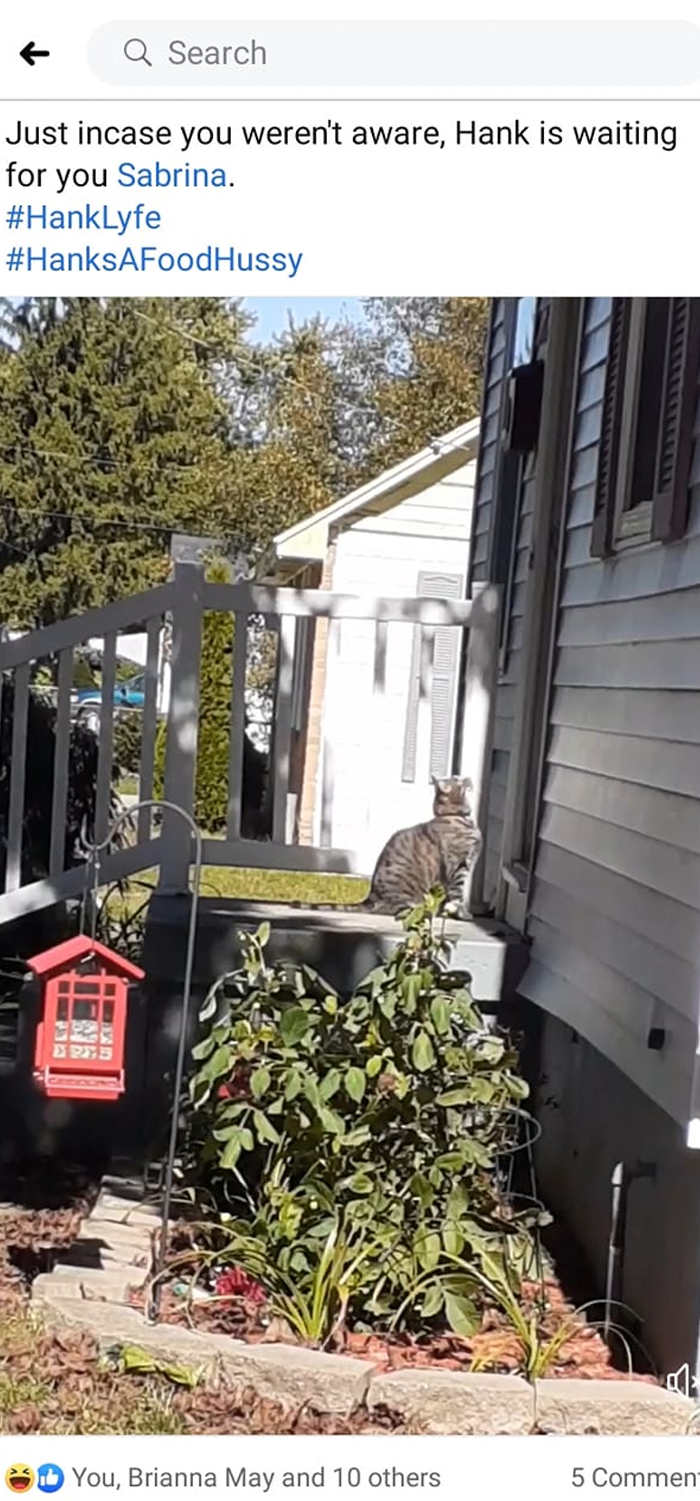 #37 This Is Definitely Not My Cat, Even Though She Really Really Acts Like It.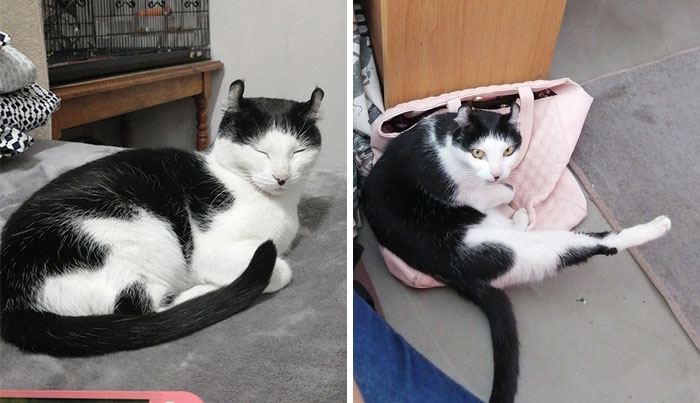 #38 This Is My House And This Is What Greets Me When I Open My Front Door. We Have 2 Cats And This Is Not One Of Them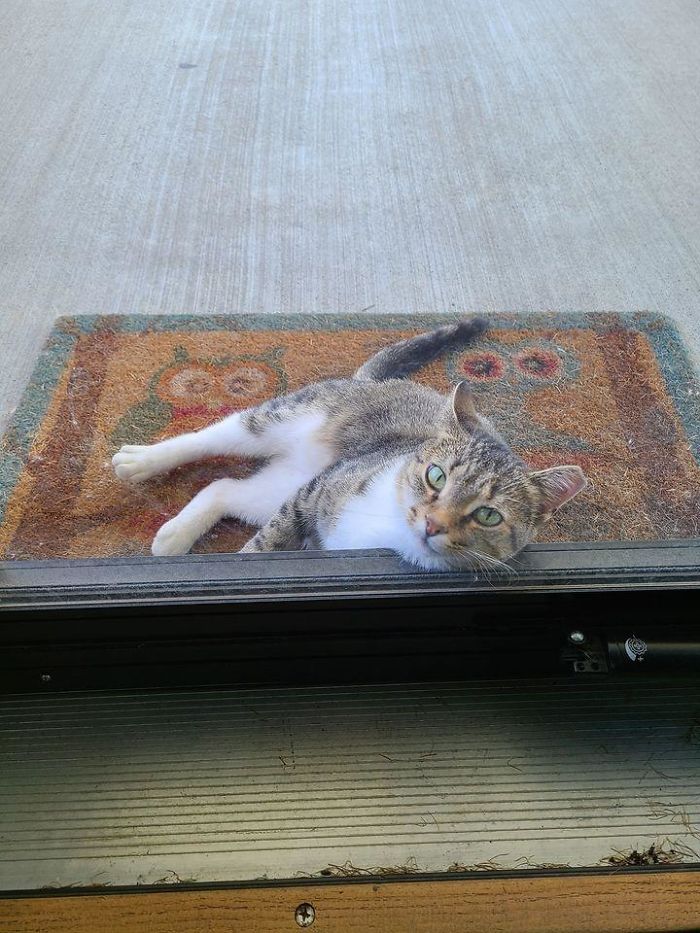 #39 Sooo Last Night As I Was Walking To My Apartment From My Car This Little Cutie Meowed At Me And Was So Nice She Let Me Grab Her!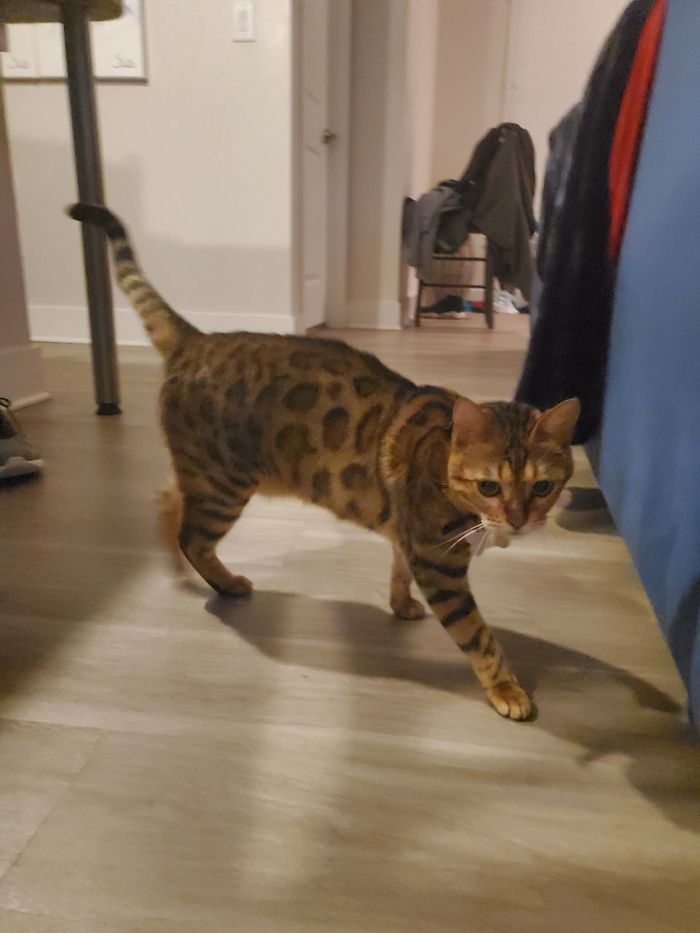 #40 My Laptop, Not My Cat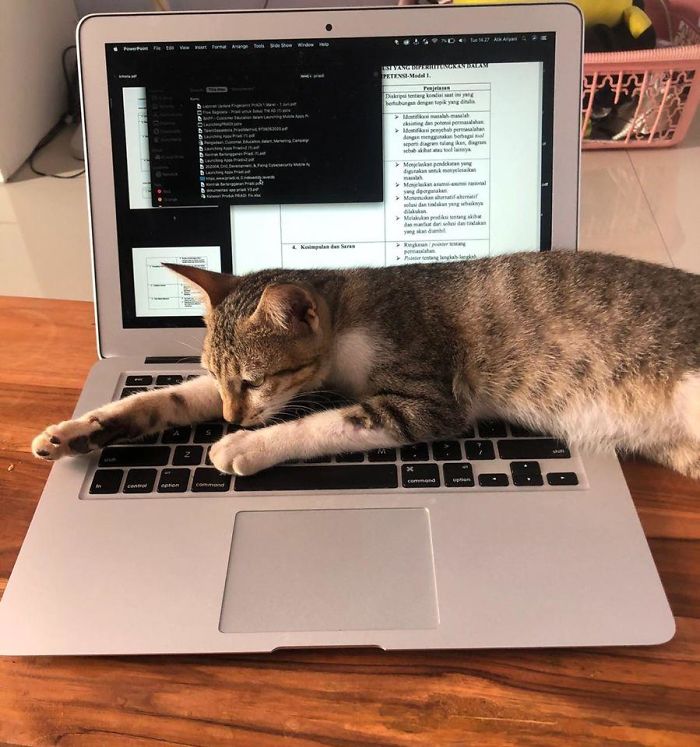 #41 Again? I Do Not Own This Cat. I Do Not Know This Cat. I Do Not Know How This Cat Got In My House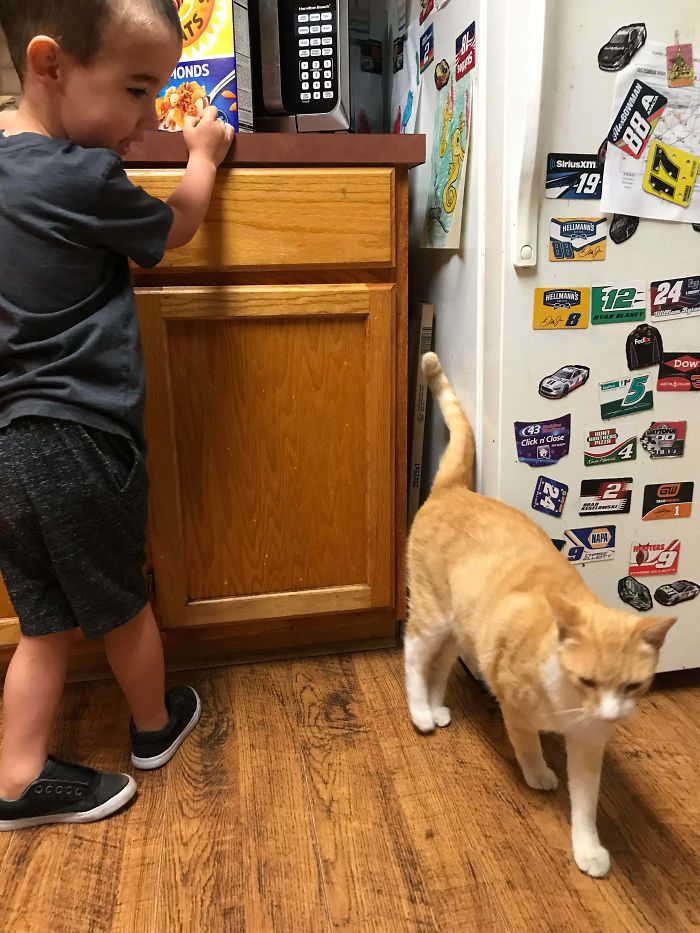 #42 My Wife And I Have One Cat, Named Ursula. She Lives In The House. Neither Of These Kitties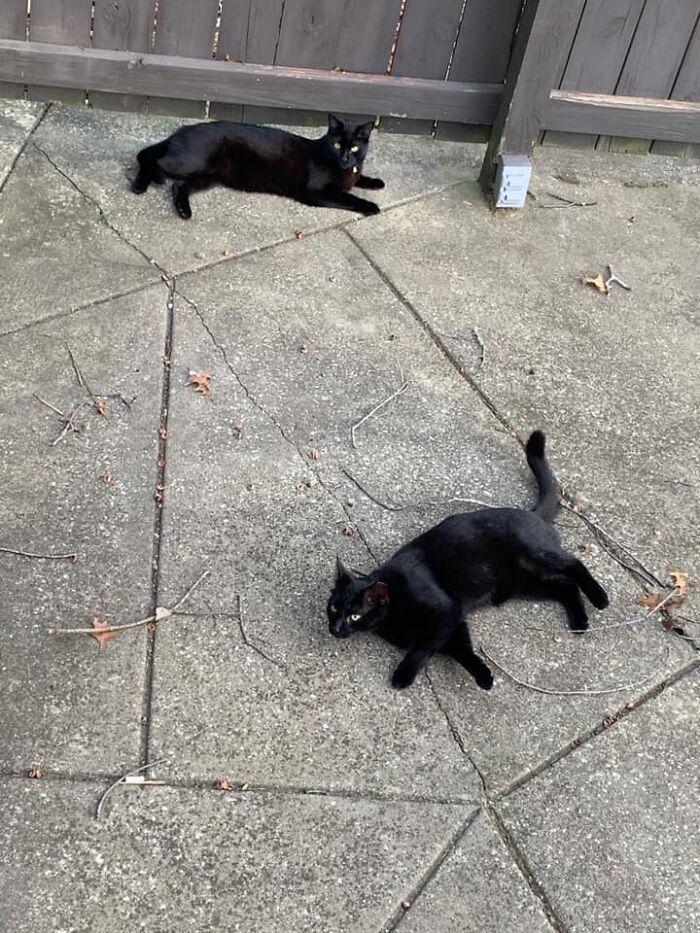 #43 Intruder Alert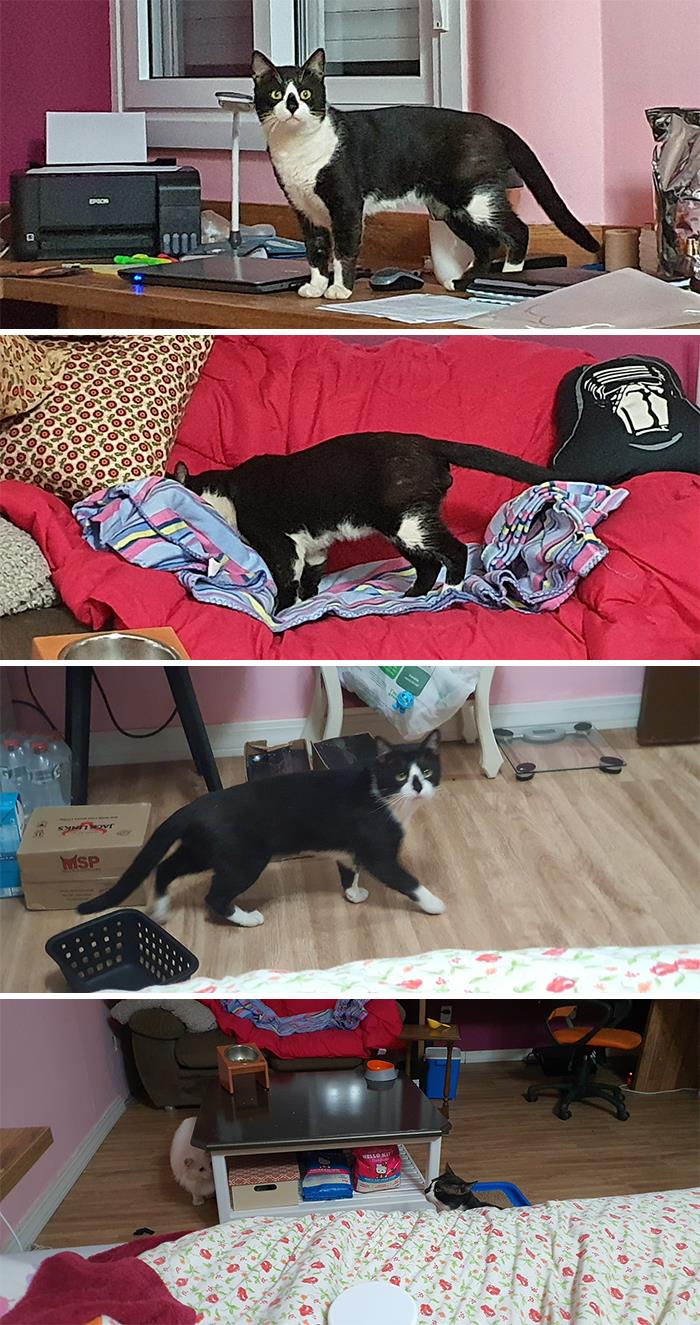 #44 Not My Cat, Sleeping Under My Grill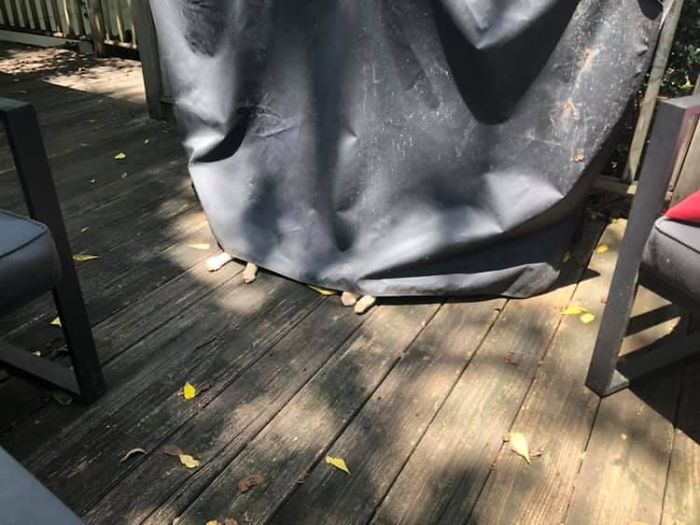 #45 My House, Not My Cat. I Could Hear Him, But Took Me A While To Find Him. This Is A Neighbour's Cat George. You'll Probably Be Seeing A Lot Of George