Mike Usher from St. John, U.S. Virgin Islands, is the owner of a gray tabby kitten named Gracie. After Mike has shared adorable footage of his kitten following him out to sea and swimming with him in the ocean, the couple has quickly gone viral and is now taking over the Internet.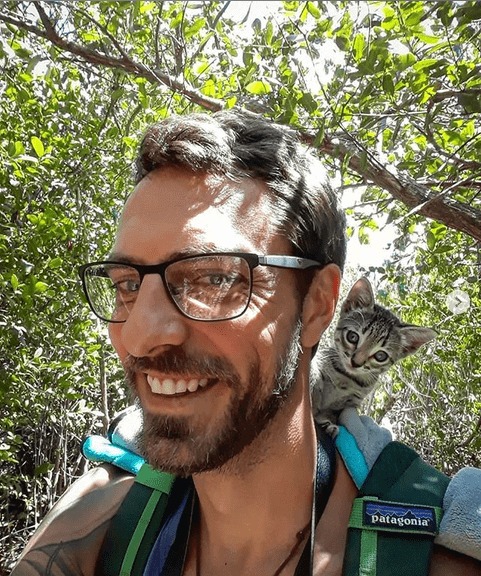 Mike found Gracie when she was just five weeks old hiding in a small hole in the wall in town. According to Mike, when he was helping out around his uncle's house, he heard little meows coming from inside the vine-covered wall.
He came to check and discovered the tiny kitten. Mike felt that he needed a companion and the kitten had no family around. So, Mike decided to adopt her and named her Gracie.
"I needed a companion,' Mike explained in a video. 'And she lost her mom, she lost her family. It was almost meant to be."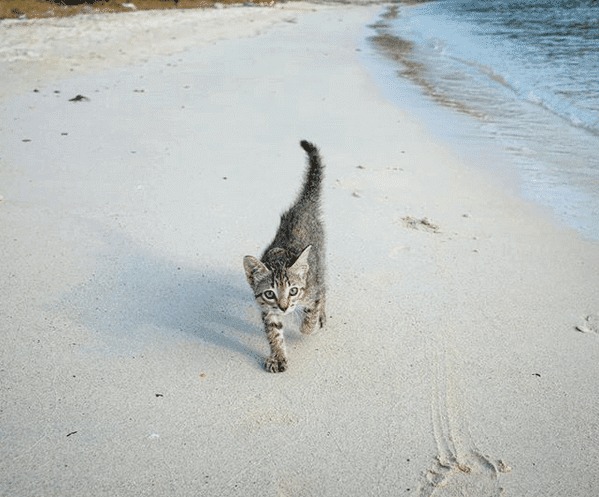 Mike is quite active and enjoys being outside, so Gracie the cat learnt how to live an outdoor life with him. Although not many cats enjoy the water, it is obvious that Gracie adores the sea. She proved to Mike that she could swim when he took her to the beach and she dove right in to swim with him.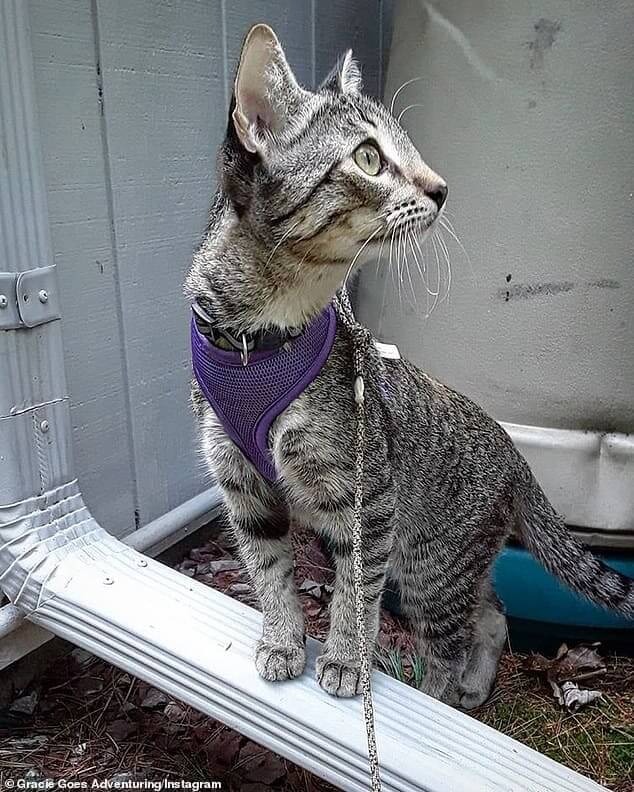 I always have a towel ready when I take her out in the water, Mike remarked. "She grabs the towel immediately away. I give her a bath while letting a bottle of water rest in the sun for a little while.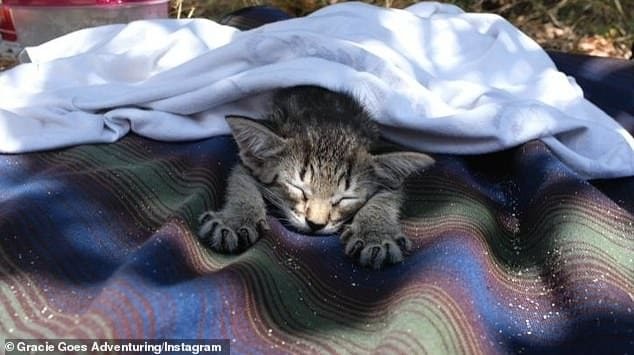 Besides swimming in the ocean with her dad, Gracie also loves climbing trees around the island and running along the beach. 'Whenever I have free time I bring her down to the beach, she runs down the beach with me," Mike said.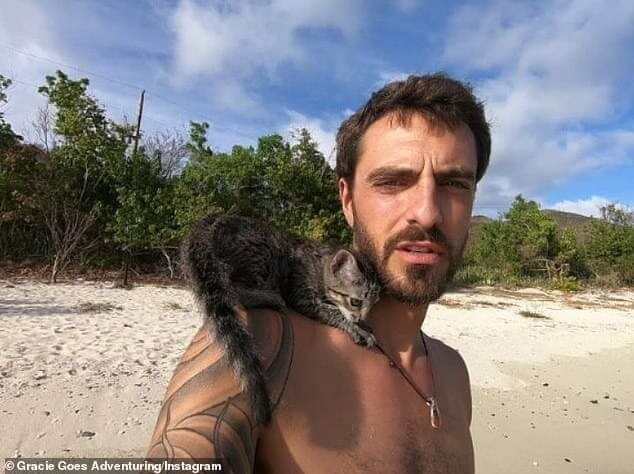 Watch the video below!
Gracie has changed Mike into becoming a 'cat dad', and now the couple is inseparable. 'She always kind of wanted to be around me wherever I was, whatever I was doing, Mike said.