In 2018, 83-year-old Ali Meşe believed he had lost everything. A horrible fire had destroyed his home, leaving him without a place to live or anything he had. His small kitten with the blonde fur was one of the few things that was rescued, though.
Meşe, who resides in a tiny town in western Turkey, reportedly tried to start a gas burner inside his home, according to a news source. However, something went awry, and a tiny explosion in his living room resulted in a fire spreading across his one-story wooden house.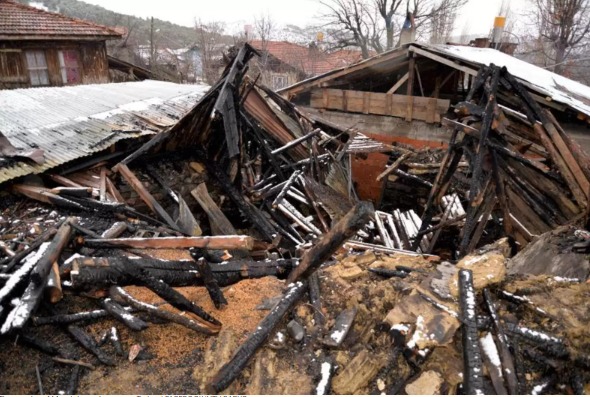 Neighbors immediately called the fire brigade, and rescue workers managed to save Meşe, as well as his wife, son and cat. But it was too late to save their house — it collapsed into itself, leaving a mess of wooden planks and metal roofing.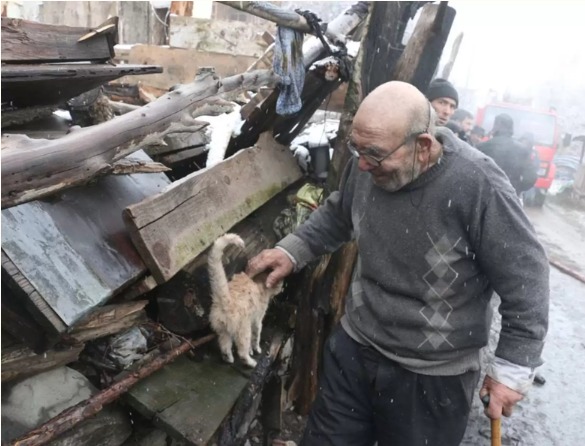 Meşe is shown in an emotive shot comforting his scared cat as firemen assess the damage. Meşe rests on his cane and holds his kitty close to his breast with the other hand. They both appear to be holding on to one other tightly.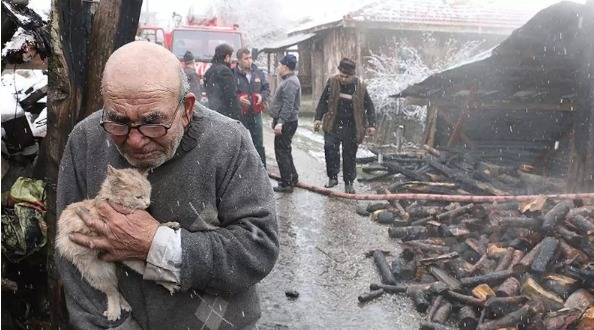 Meşe was injured in the fire — not majorly, but he had to go to the hospital. While he recovered, his story spread across Turkey. The Turkish Red Crescent — part of the International Red Cross — presented Meşe with gifts in the hospital. But the gifts weren't exactly for Meşe — they were for his cat.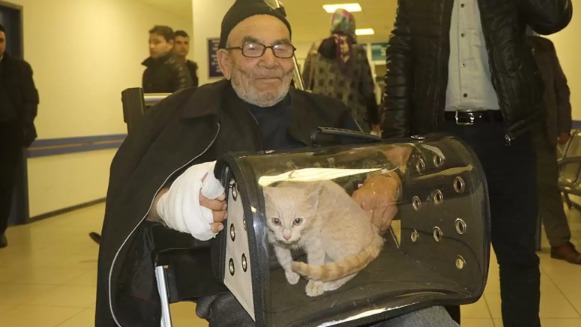 Red Crescent representatives are shown giving Meşe a new cat bed and carrier in one tweet. The head of the Red Crescent, Kerem Kinik, tweeted, "Let's keep him and his kitty warm."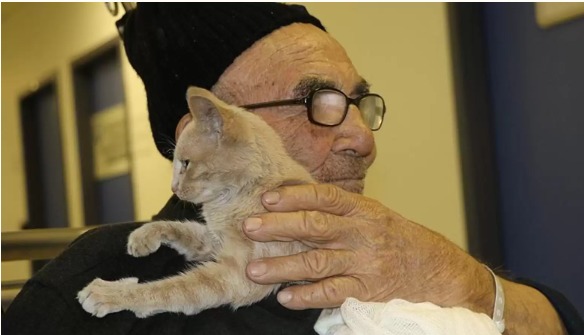 It wasn't long before Meşe was reunited with his beloved cat — in fact, someone brought the little cat directly to the hospital. In another sweet photo, Meşe is shown to be hugging his cat again, but this time Meşe has a smile on his face.