I remember the day I first got you, how little and cute you were, fur so soft to the touch, eyes glinting mischief. How many socks have I lost only to find you "kidnapping and torturing" them. And no matter how I instinctively want to reprimand you, each time I would just succumb to your cuteness and "innocence".
The real reason…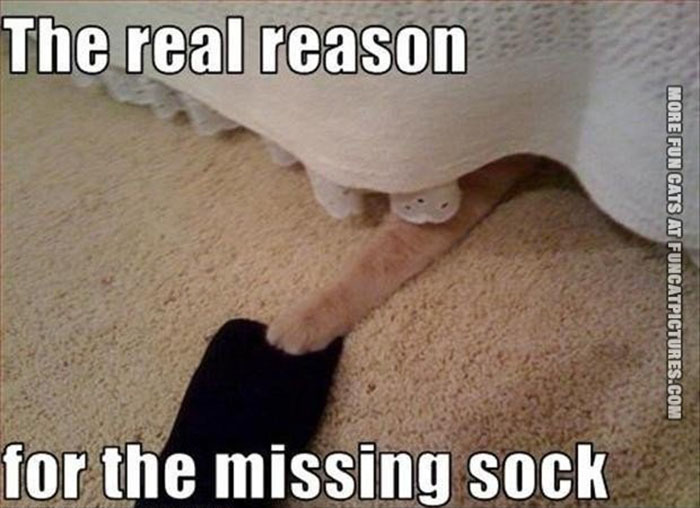 I am Innocent until proven guilty, human. I don't know how these socks got there!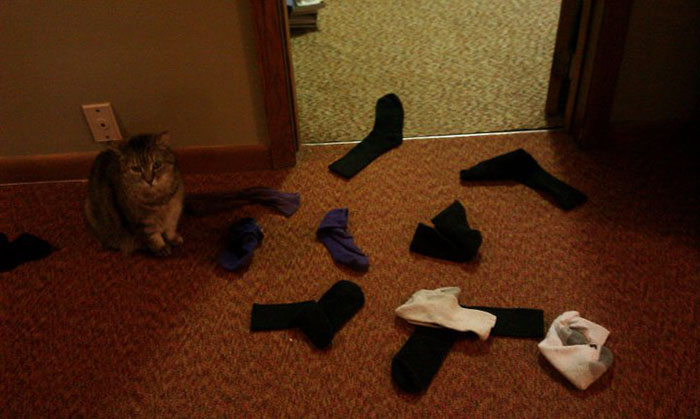 When you craved attention, you will conveniently lodge yourself between me and my laptop. You will nip or lick at my fingers until I scratch you. And when you've gotten your fix, you'll paw me away. Such is your passive-aggressive love for me, your mere human. But just so you know, I love you too okay.
I want your attention on me, and me only human! Now you can't paw away on this stupid laptop. Now scratch me!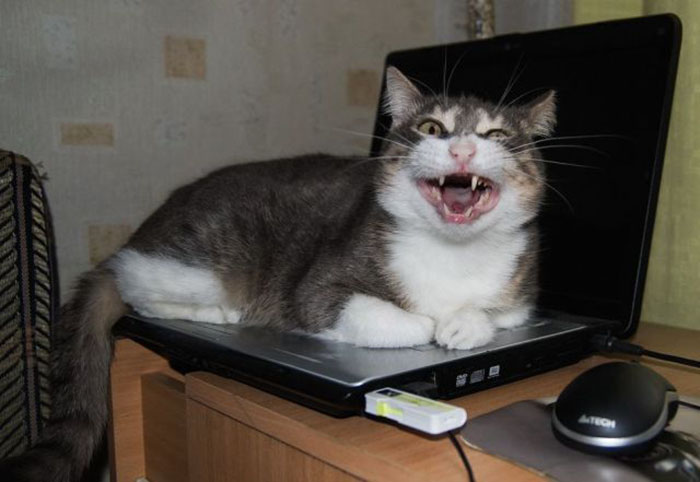 I want your attention on me, and me only human! Do you understand? Now scratch me!
I looked forward to each day coming home to you, or just spending lazy weekends curled up in bed together, or being the couch potatoes we are, mesmerized by the telly. This has been our life together, interspersed with stuffed mouse and laser pointers, dead animal "gifts" and stinky litter boxes. But eventually, all good things really do come to an end.
You lived a ripe old age and now we're here, sending you off peacefully. You had your battles with old age and the conditions that come with it. It was painful seeing you like that. And I guessed it was better letting go of you this way, with a proper and dignified final goodbye; rather than seeing you one day, unmoving, gone…
You were so brave that day, braver than I was. You said your final goodbye too reassuring me by putting your paws in my hands. It's as if you were saying, it's okay human you can let go now. Don't be a sissy now okay, be strong. I will always be in your heart as you are in mine.
You can let go now human, you can let go. Remember be strong and I love you too.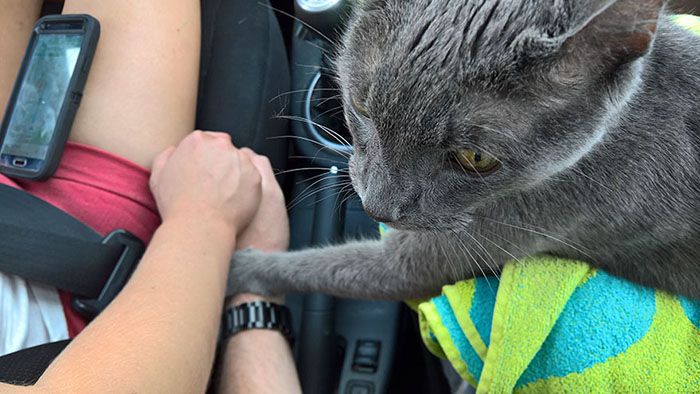 And so I let go, but it still hurts and I still miss you so so much.
Disclaimer: This short story is inspired by an actual Reddit post by Redditor abernha3. The post read,
"Little Andrew was my junior, he was 15 and a half and loved everyone, but just got old and sick over the last year. He purred everyday of his life and when he lost that, I knew it was time… He held our hands on his last trip to the vet. Little Andrew was much stronger than his mom and I."
This is a tribute to all the pets we have loved and continue to love. We are better humans learning to love and care for another living being. Do you also have a pet you loved and passed on? You can post pictures or messages of your tributes to your beloved pets too! And don't forget to share the love by sharing this article too.