Rescuing kittens is always way tougher than saving adult cats because they are much weaker and need more special treatments. However, once you spot a tiny kitten wandering hopelessly on the streets, it's still hard to ignore the poor creature and just continue walking ahead like nothing ever happens.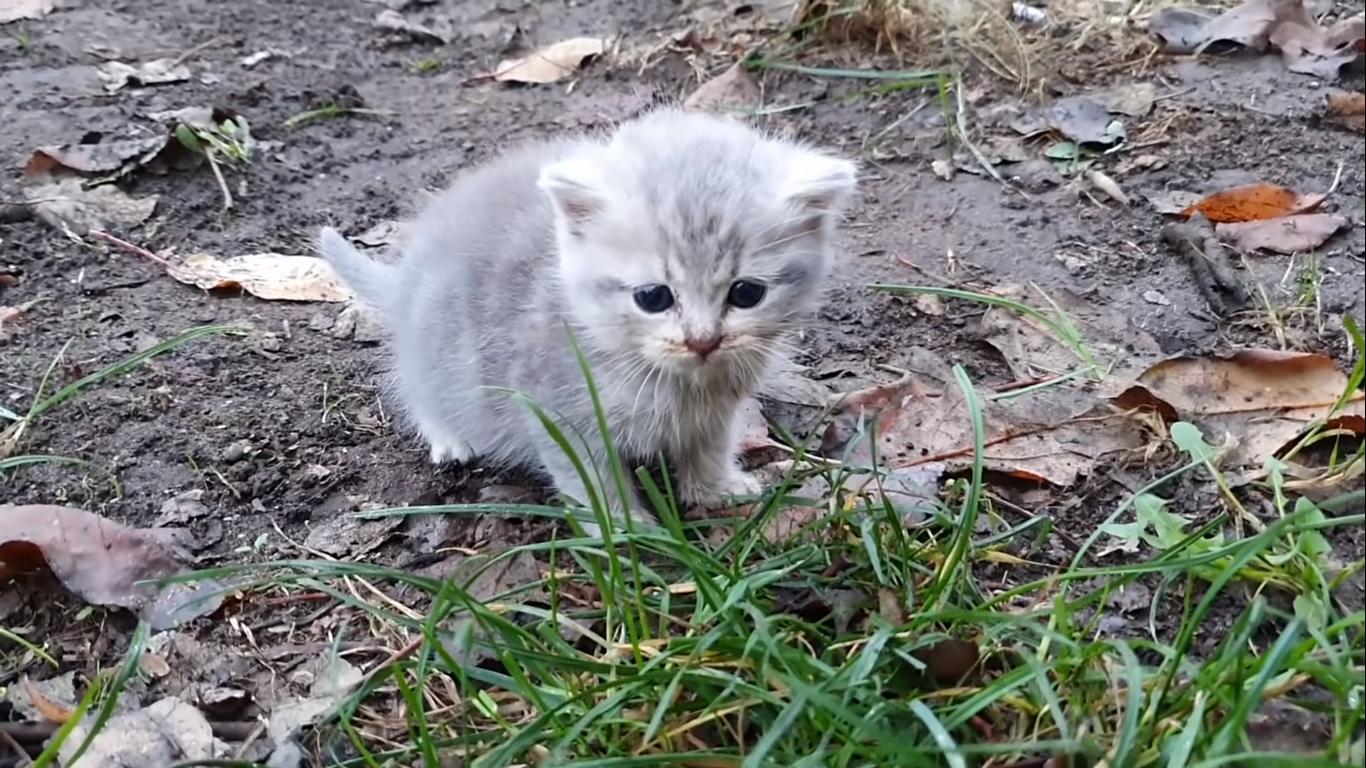 That's why when this kind woman saw a shaking kitten meowing for help, she immediately brought him home without a second thought. In fact, he wasn't the first cat she picked up from the streets and of course won't be the last either. She wrapped the pitiful boy on a shirt, put him into a plastic basket and used two bottles of water to fix his position. The woman even named him "Street".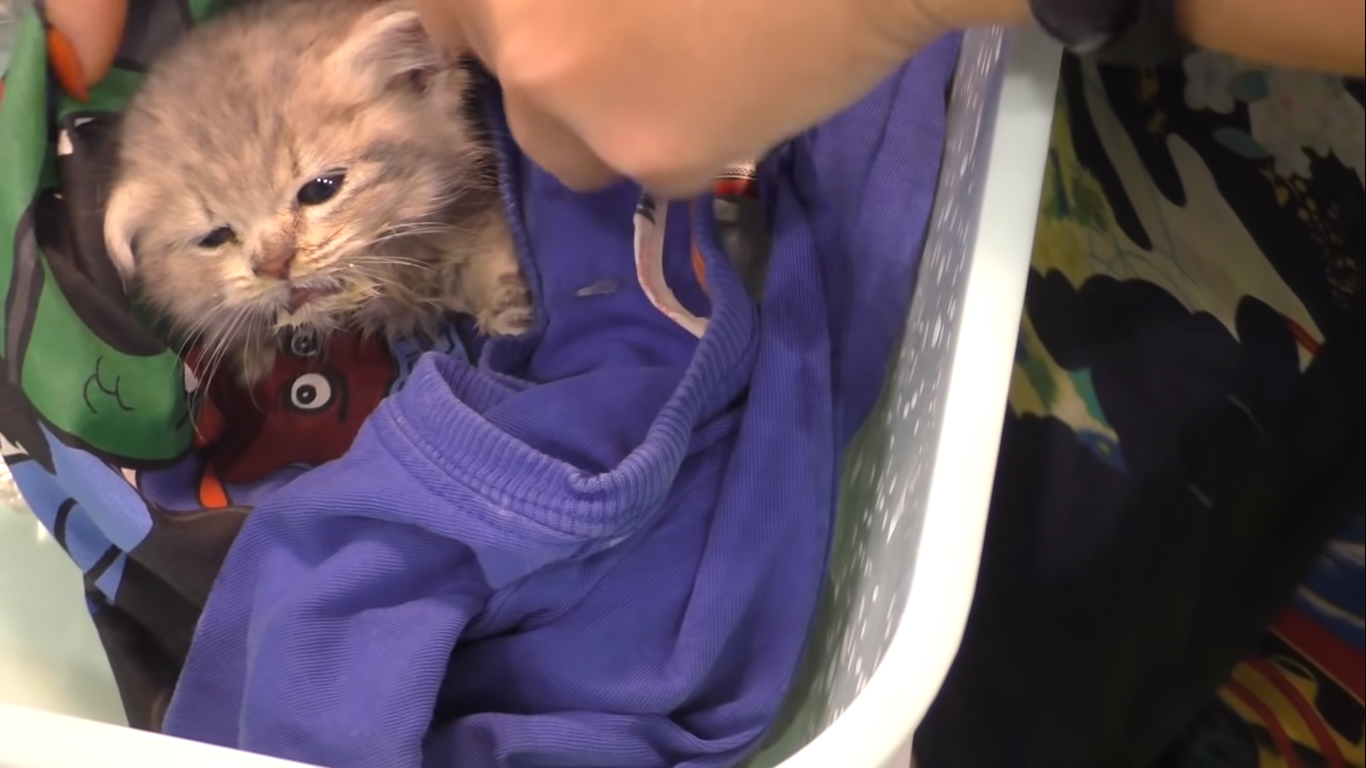 The very first thing she did after they got home safely was to syringe feed the kitten. Street was still trembling and looking very upset. So for the sake of the tiny cat, she decided to wait until he got a bit stronger to help him clean that dirty body.
When the time came, Street seemed to be a little nervous at first, but later he turned out to be a thalassophile! The smoll kitten really loved the water and could calmly enjoy bath time without causing any trouble, he must be one of the most behaved cats during their first bath that we have ever seen. Such a sweet floof! Seriously, that face could melt anyone's heart for sure.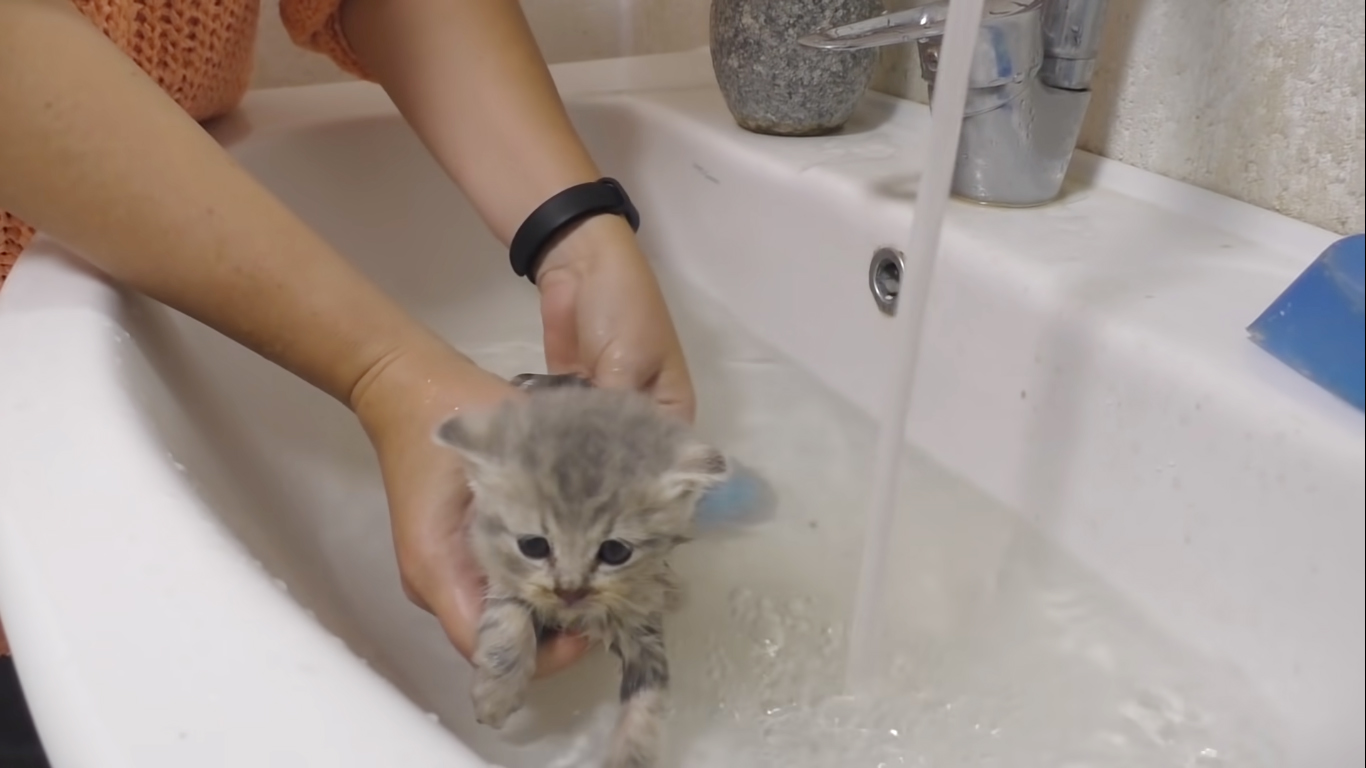 The baby boy still behaved quite nicely when new mommy dried him and fed him again. He even climbed on her affectionately, showing his love and gratitude. Yes, Street clearly knew that his life had been changed in a wonderful way, forever.
Watch the whole rescue here:
Street is now living a fantastic life with his mommy and many lovely four-legged friends in the house. If you're curious about how he's doing, please check out his playlist on their YouTube channel for more delightful moments!
And last but not least, don't forget to share this cute cat's story with your loved ones!