The Meow Meow Shrine is the perfect place for cat lovers.
It is a shrine where a cat monk and her assistants will help you with your prayers and play with you afterwards.
The shrine also has a cafe where you can enjoy delicious cat-themed food and drinks.
Cat lovers will tell you that kittens are worthy of their own religion. That's probably the idea behind Nyan Nyan Ji, an awesome shrine in Japan that has adorable felines for monks.
Nyan Nyan Ji, or Meow Meow Shrine, can be found in Kyoto, Japan and it features several cats as monks. Although only one of them is considered a "cat priest", her furry assistants are also there to hang out with visitors when they are done with their prayers. Not surprisingly, the cat shrine is becoming more popular for cat lovers who can't get enough of the feline monks.
Meet Koyuki, the cat monk at Nyan Nyan Ji.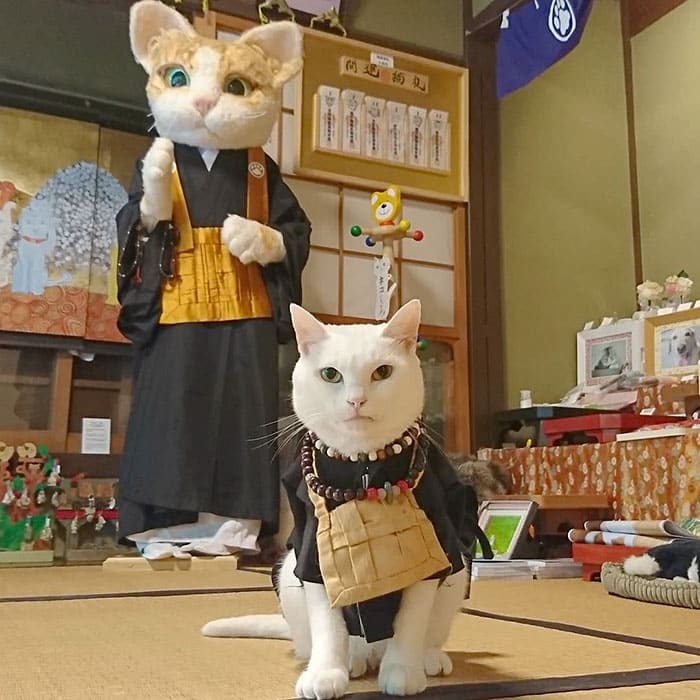 Koyuki is the head monk at Nyan Nyan Ji and although she has a grumpy face, her owner says that she actually loves meeting her "worshippers." She is joined by six assistants namely Waka, Chin, Aruji, Ren, Konatsu, and Chicchi.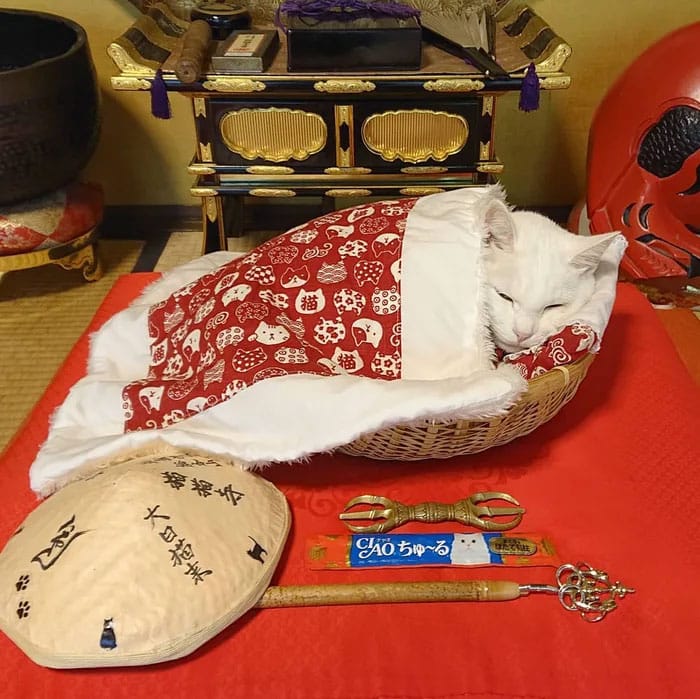 According to Koyuki's owner, the shrine was opened by artist Toru Kaya who is known for painting shrines and temples. Kaya decided to build Nyan Nyan Ji in honor of his favorite cat.
Not surprisingly, there are several cat statues and drawings in the place as well as a souvenir shop and a cafe.
Koyuki enjoys a nap at the altar.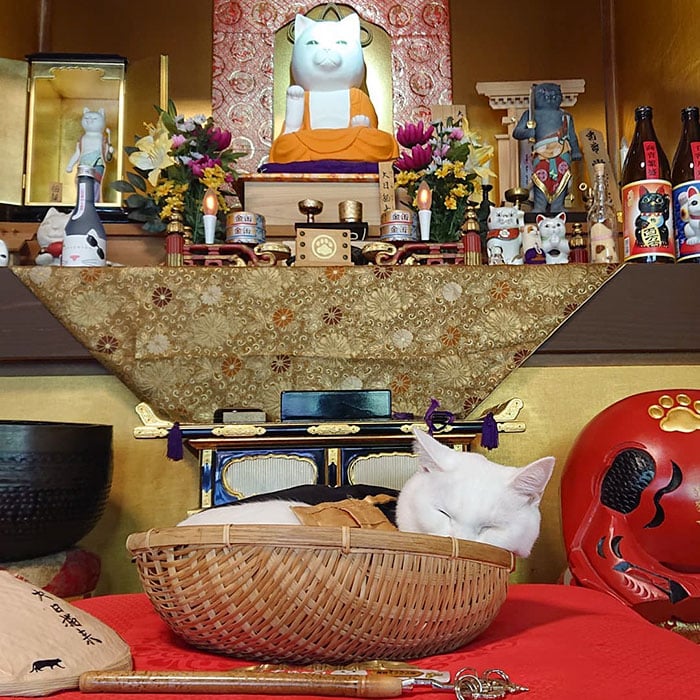 The shrine still works as a regular place of worship. However, visitors at Nyan Nyan Ji also have the chance to play with Koyuki and her assistants after they pray. The feline assistants can usually be found in the cafe where you can order cat-themed food and drinks.
Posing for visitors in her kimono.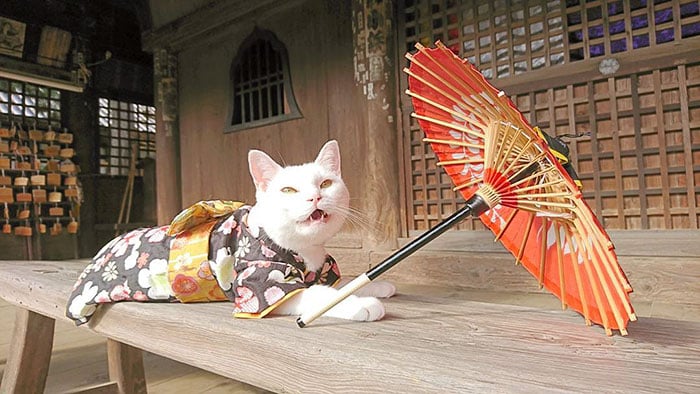 Nyan Nyan Ji is certainly the perfect shrine for cat lovers so make sure to drop by whenever you visit Kyoto Prefecture.