A man observed a white and orange cat coming out of the woods as he was cycling out to assist marshal the Bath Two Tunnel running marathon. When he stopped at the Combe Down Tunnel entrance, the cat came over to him. The cat crawled up his arm and perched on his bag as he knelt down to pet her.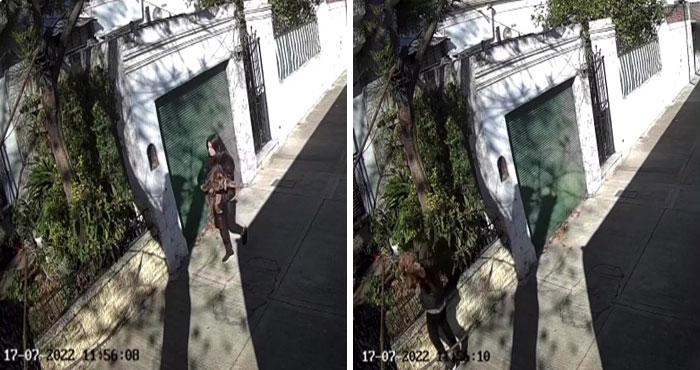 "She crawled up my arm and settled down on my backpack," the cyclist said.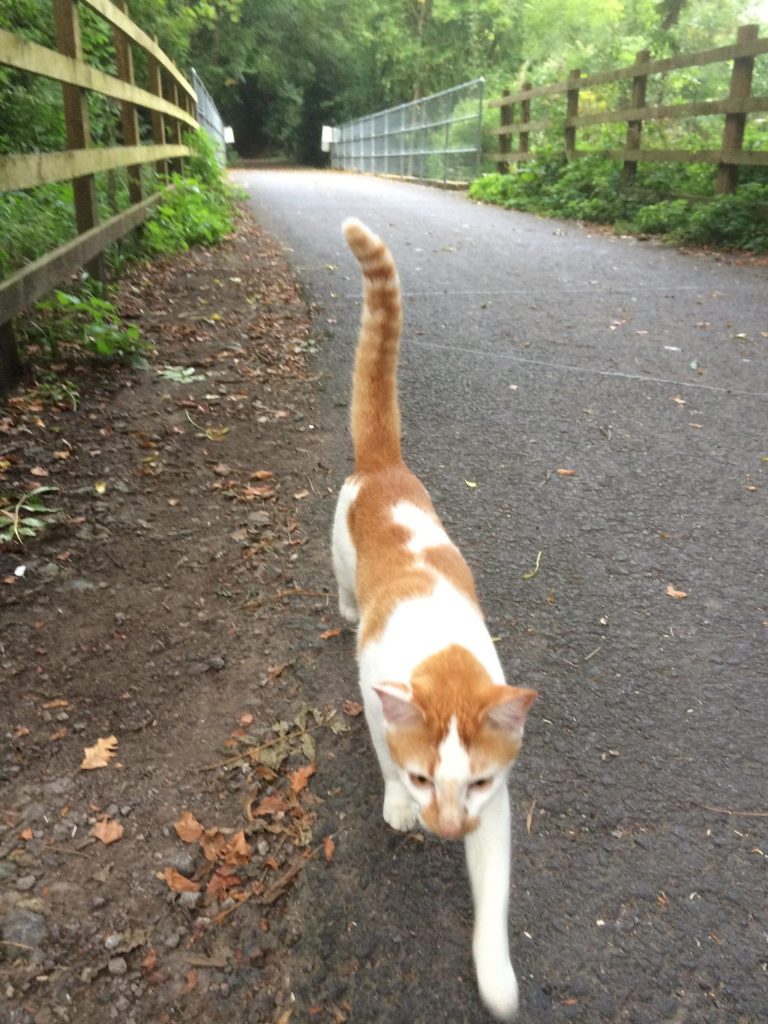 The biker believes the cat is a member of a close-by household and only wants to say hello and touch its belly. "She is properly nourished, and there are several residences around. I frequently visit the tunnels, so I'll keep an eye out.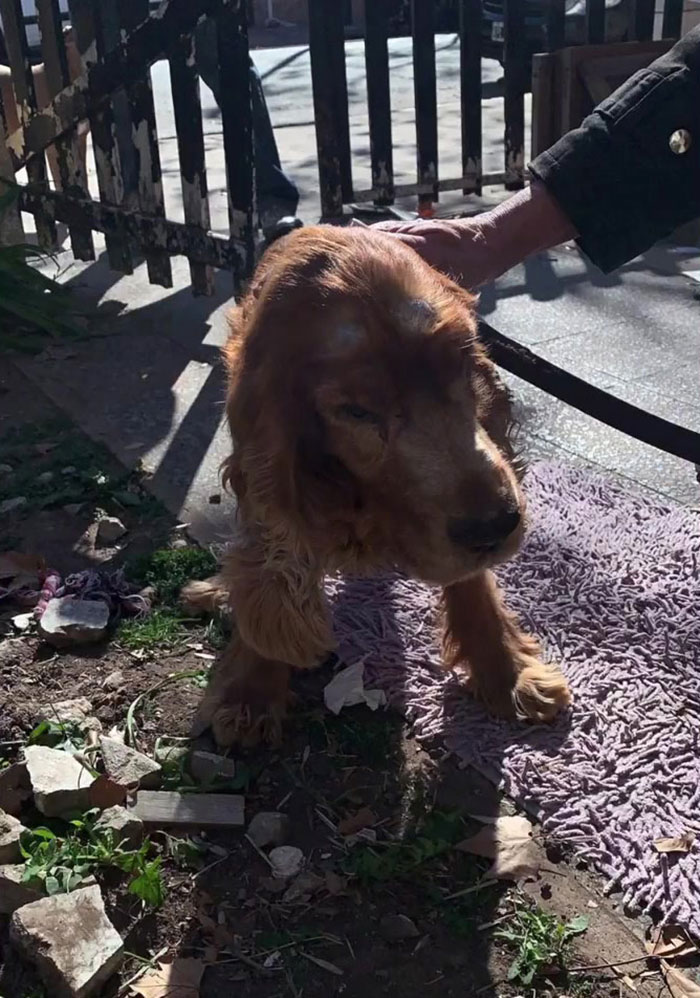 He wished he could have taken the cat for a ride, but he was about to head into the tunnel which is a mile long. He also hopes that he will see the cat next time.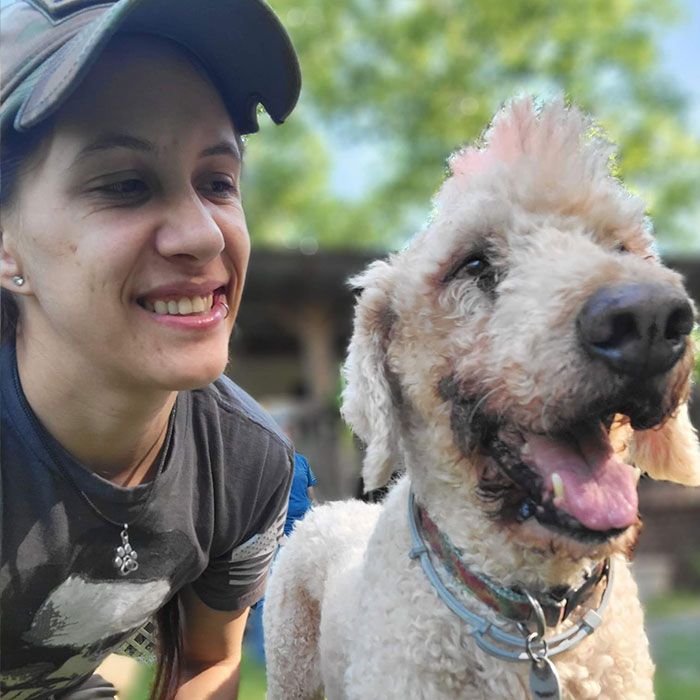 Meet the friendly kitty!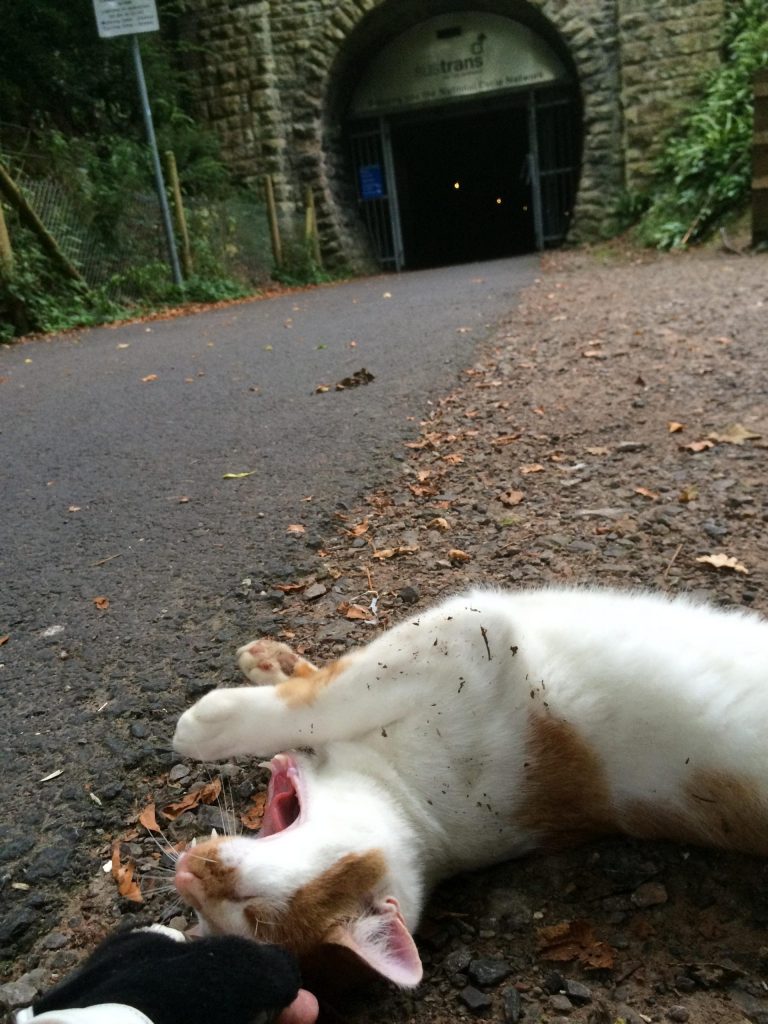 She came over to touch his tummy before climbing up his arm.
She settled on his backpack.
The man didn't try to steal the cat and just enjoyed the encounter.
It looks like that little one is well taken care of.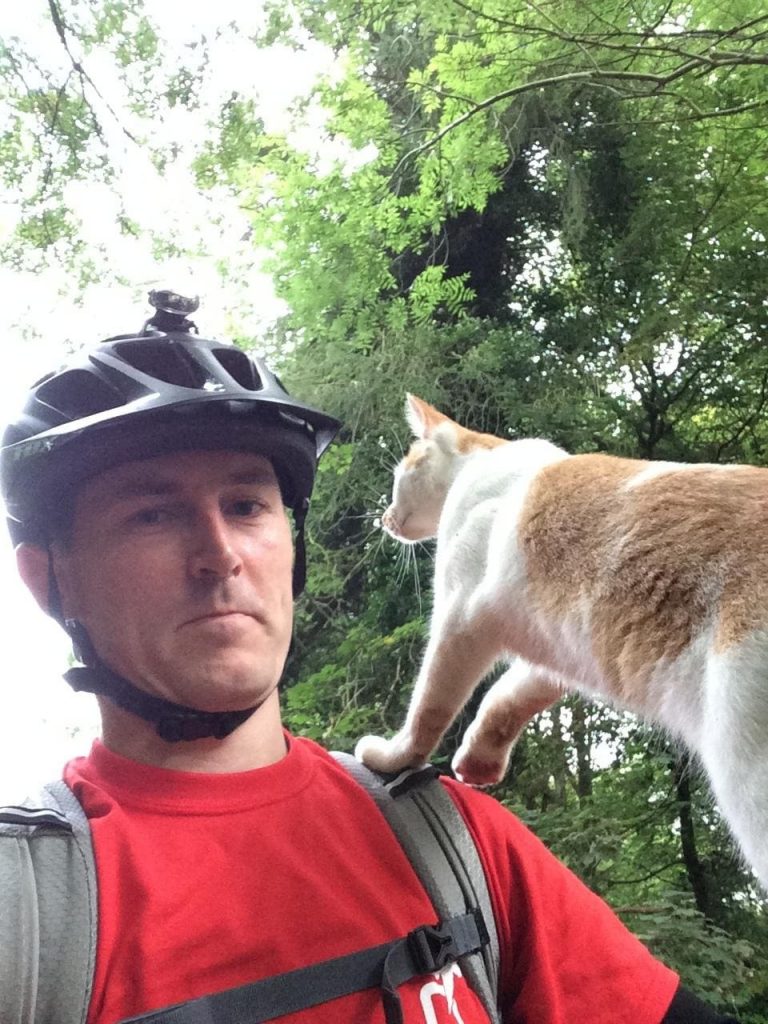 This is the cutest thing I've seen in years.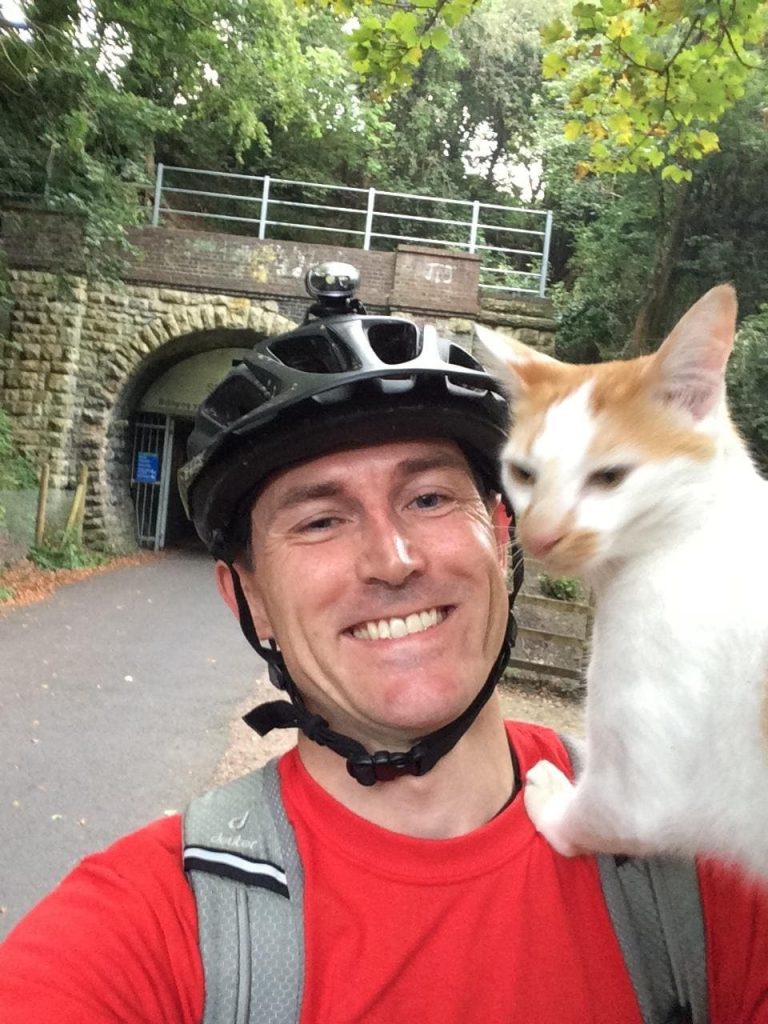 Super adorable!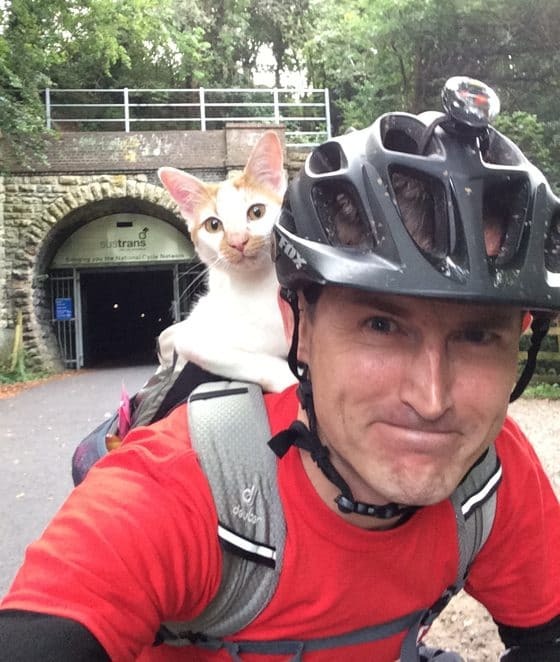 People frequently treasure and never forget the memory of making a wonderful buddy. Please share this article with your friends if you enjoyed it, and don't forget to leave us a comment below with your opinions.