Due to their majestic size and sociable nature, Maine Coons are known as the "gentle giants" of the domestic cat world. With distinctive long fur that frames their expressive faces like a lion's mane, these felines have a unique mythical quality that makes them a favorite among cat lovers all over the world. One Maine Coon beauty to recently catch our attention is Lotus, a glamorous fluff ball who's full of personality.
With huge fluffy paws, a cotton candy-esque tail, and lynx-like ears, it's easy to see why Lotus has more than 75,000 adoring Instagram followers. The blonde beauty is captured surveying his land and of course having lots of cat naps—he almost takes up the whole couch! Lotus is certainly regal, but like all cats, he also has his silly moments and is often pictured pulling funny faces.
Meet Lotus: a glamorous Maine Coon cat who's full of personality.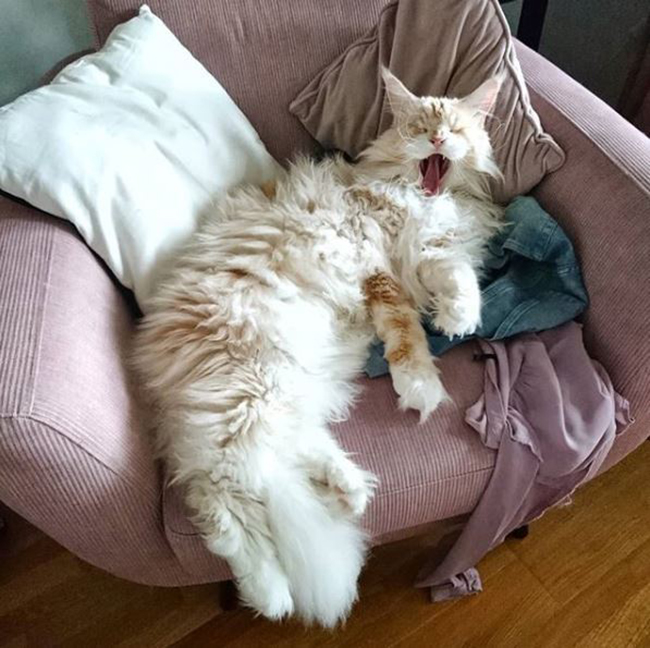 In spite of his social media status, the popular cat still has to help in the kitchen prepare dinner.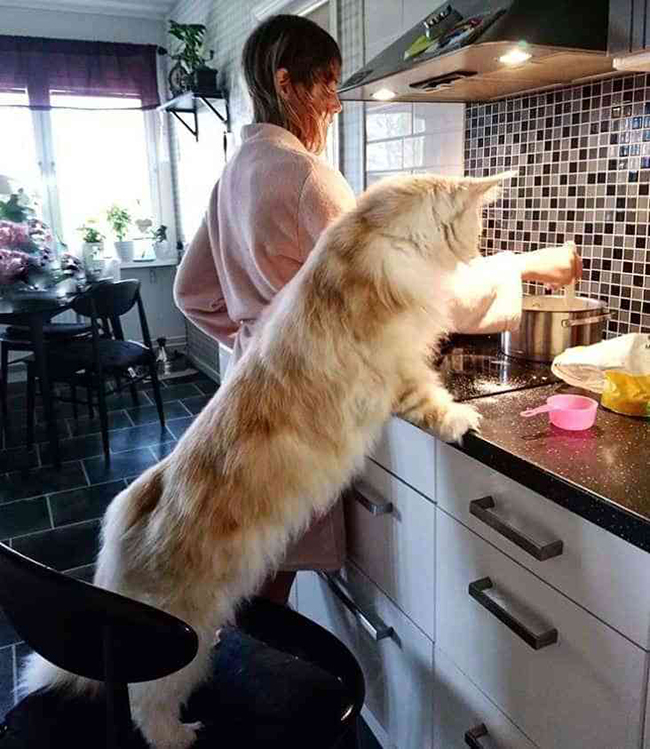 Isn't he handsome? With his sleek ties and clean appearance, it sure smells like someone's going on a dinner date!
Don't worry it's not a lion. The girl is perfectly safe and relaxing with our Instagram star.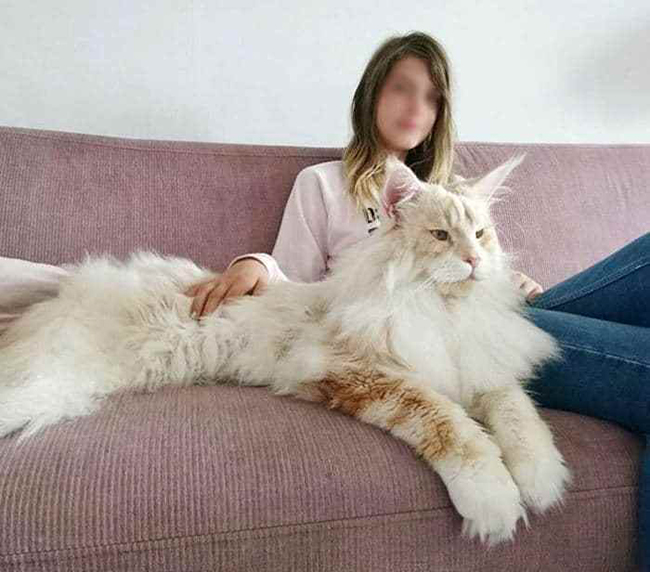 With such beautiful and glorious mane, Lotus looks regal without even trying! And though he seems to be in a serious mood, his fluffy mane makes him all the more irresistibly adorable.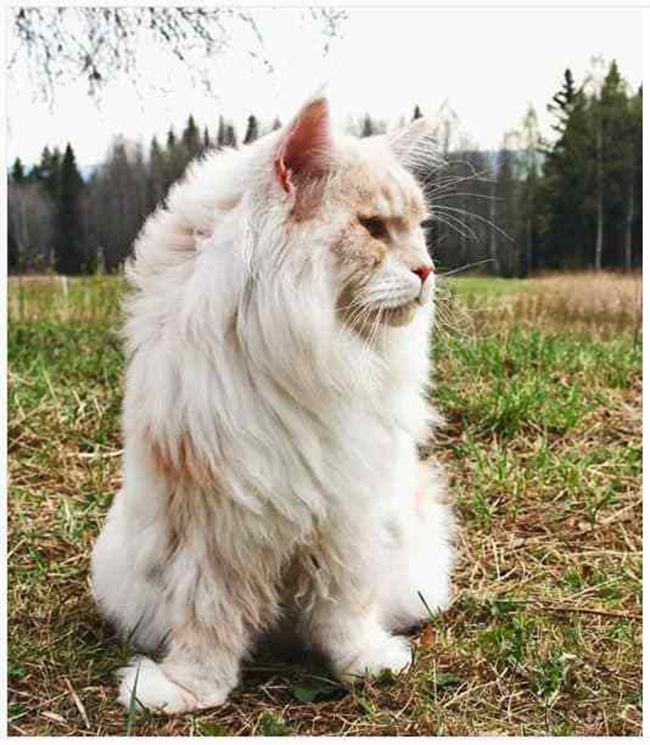 It's just one of those windy days and Lotus' long fur are simply out of control!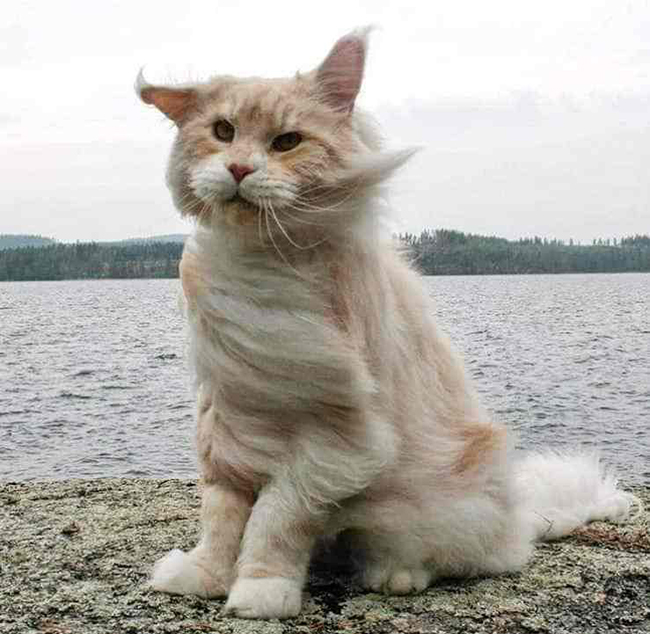 Most of all, who wouldn't fall in love with Lotus' infectious smile?! Just looking at his photo below puts me in a good and vibrant mood in an instant!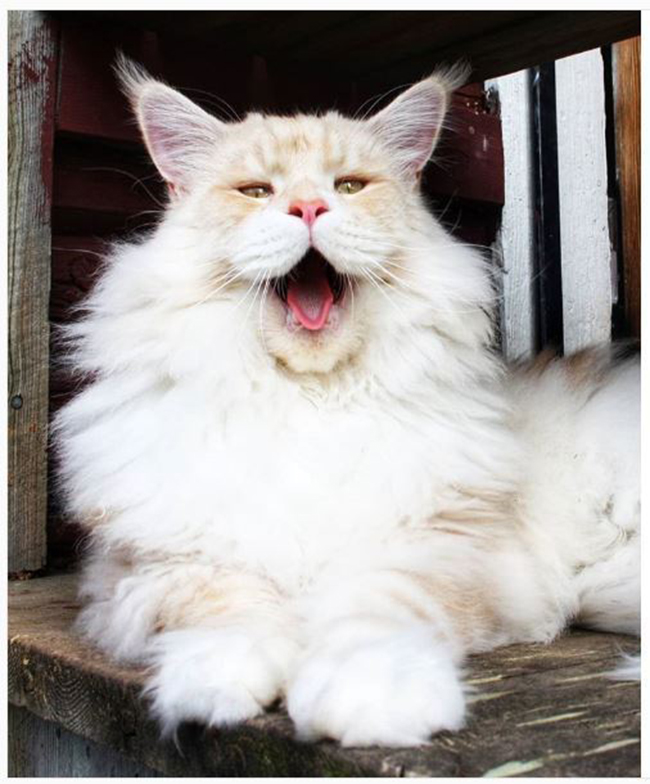 Snow? Cold? No worries! Lotus's thick wavy fur is the perfect protection against freezing.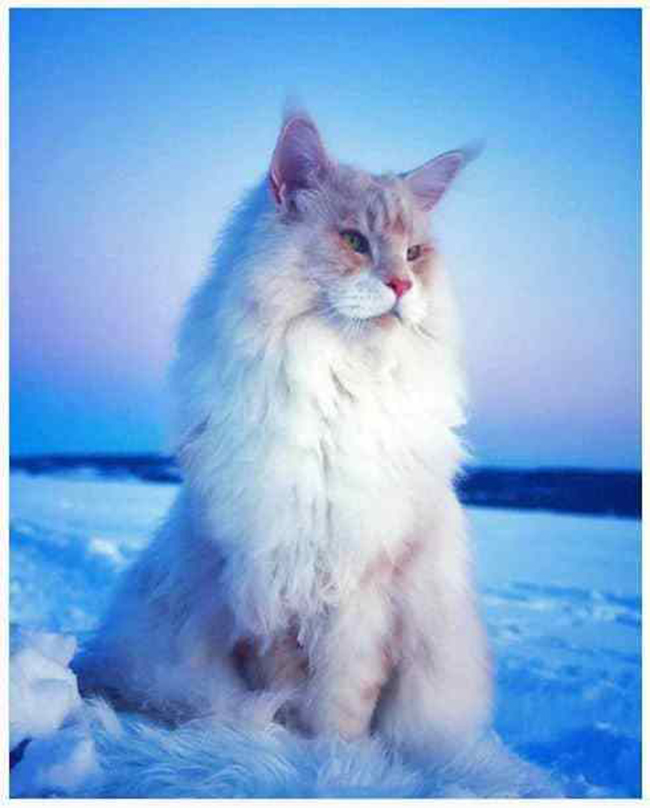 Which photos of Lotus do you like the most? SHARE your thoughts below the comment section and have a purr-ific day!