A cat who was left behind, turned into a whole new cat after just one day in a home, begging for hugs.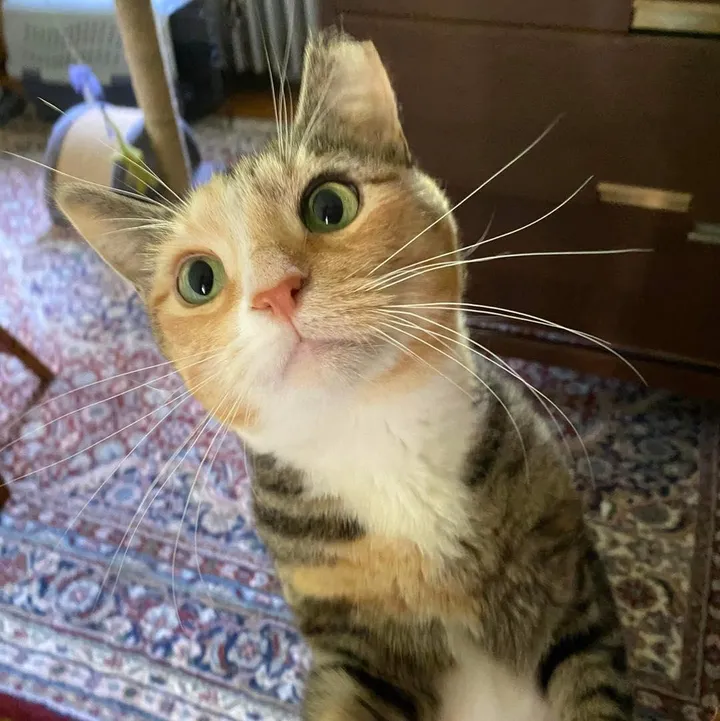 Frannie, a calico cat, was spotted by TNR rescuers of Community Cat Club in New Jersey. She was curious but kept her distance from people.
They thought she was a more social community cat and decided to take her in to be spayed. To their surprise, while she was at the clinic, they were able to locate a microchip. They immediately tried to contact the person on record in hopes of finding her owners.
"We found that she had a chip, so we were hopeful that we could reunite her with her family," Sara Sharp, founder of Community Cat Club, shared with us.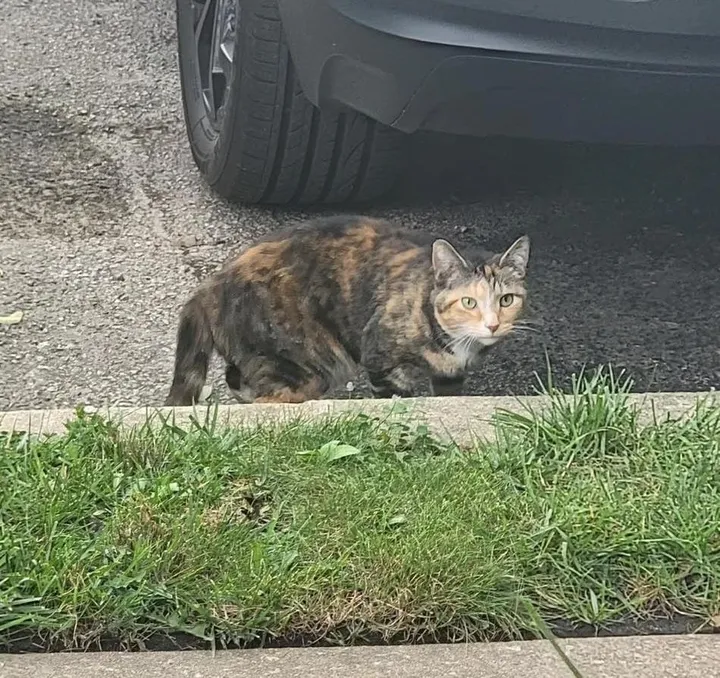 After two weeks of trying, they were able to locate her owners. "When we finally got in touch with her previous family we found out that they had moved away and could not take Frannie."
Frannie (four years old) had roamed around the neighborhood for about two months until she was rescued. She was terrified after having to fend for herself and trying to survive the streets on her own.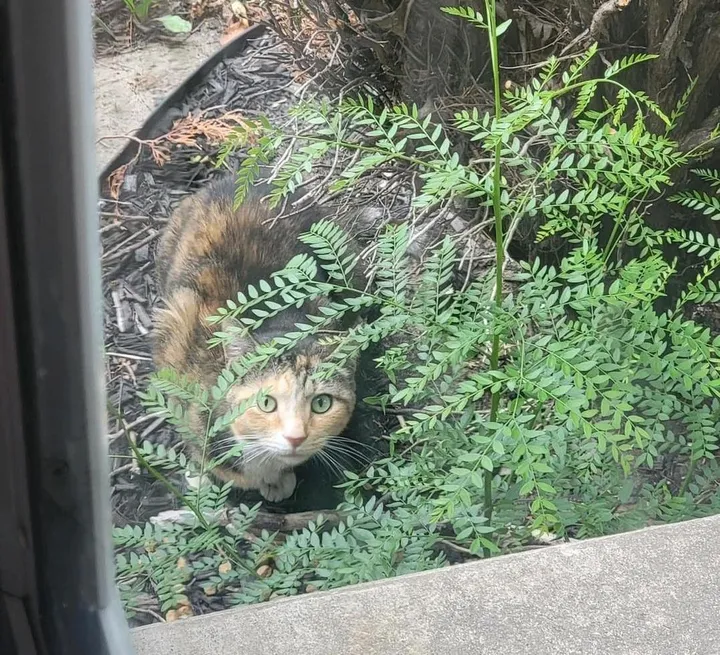 While she was staying in a holding space at the rescue, she was completely withdrawn and didn't want to interact with anyone. "She would constantly hiss and avoid us. We kept working with her trying to find a foster home for her."
Earlier this month, a volunteer learned about Frannie's plight and knew she had to help.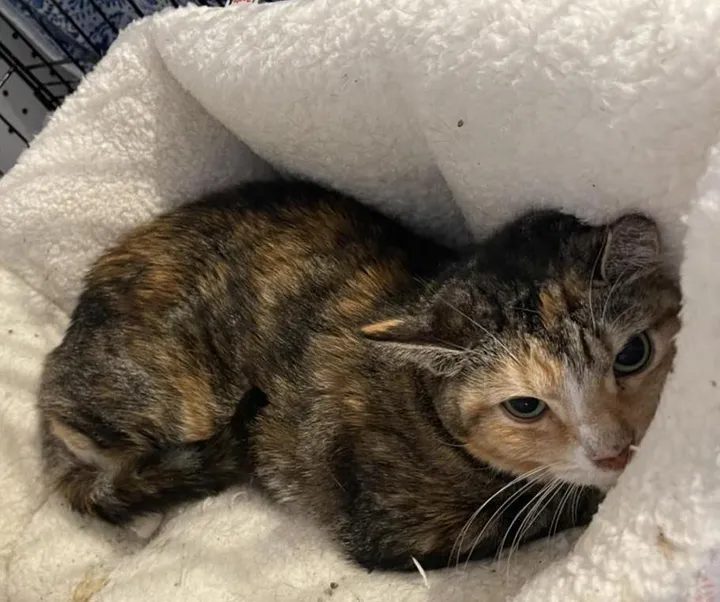 She opened her home to the calico girl and welcomed her in with open arms. Frannie was given a quiet, comfortable room where she could relax, and she immediately felt at home.
After a good night sleep, she woke up begging for attention from her foster mom. "After one day, she was a whole new cat. Fostering saves lives. Frannie is proof of that," Sara added.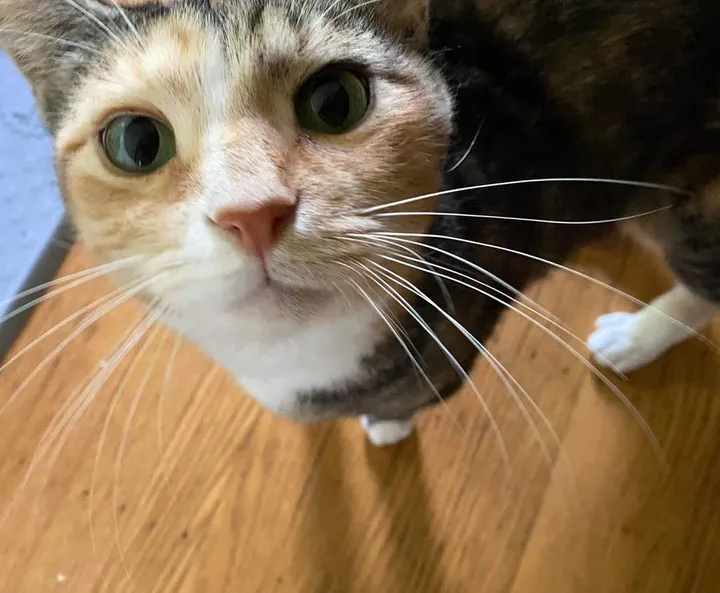 Frannie turned into a serious cuddler when she was back in her element. She would rub her face on her people and was eager for their constant attention – a complete turnaround from how she was just days prior.
"She's incredibly sweet and just always wants love. She also does well with other animals," Community Cat Club shared.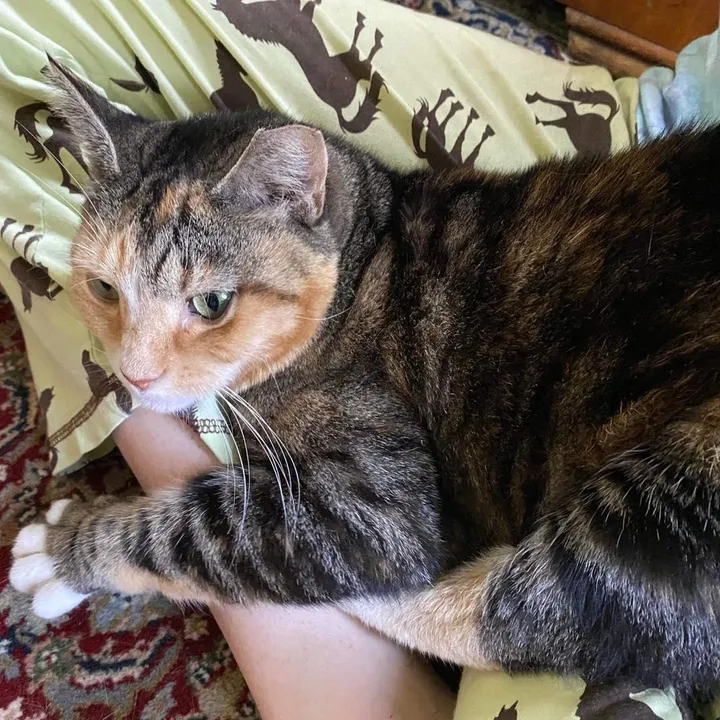 Frannie is now so happy and confident that she will roll around on her back showing off her belly – the ultimate sign of trust.
"This girl has already been through a lot and deserves an amazing forever home."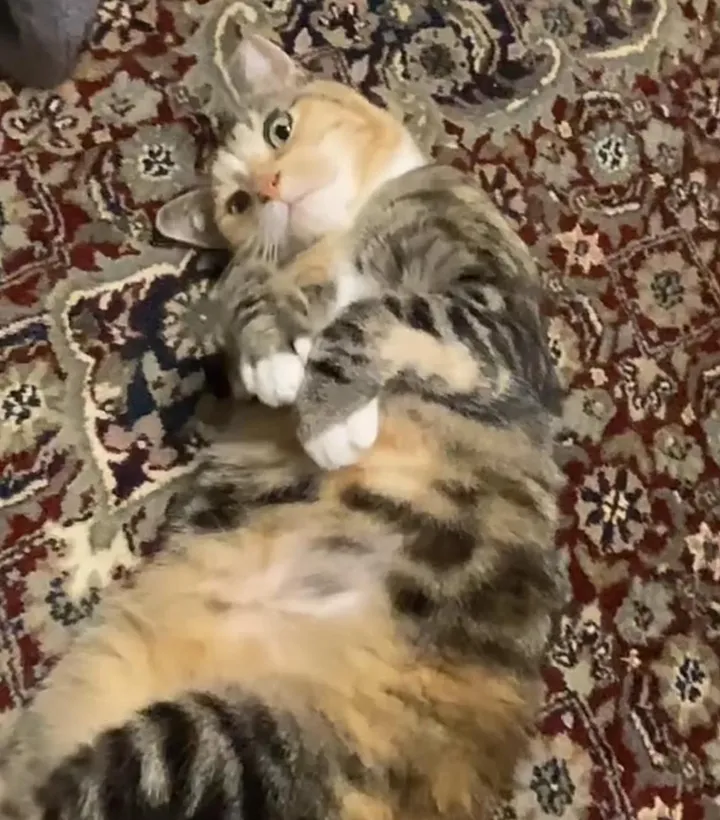 She doesn't want to nap alone any more and insists on snuggling on her foster mom whenever she can. The once frightened cat has blossomed into an attention-seeker and a lap warmer.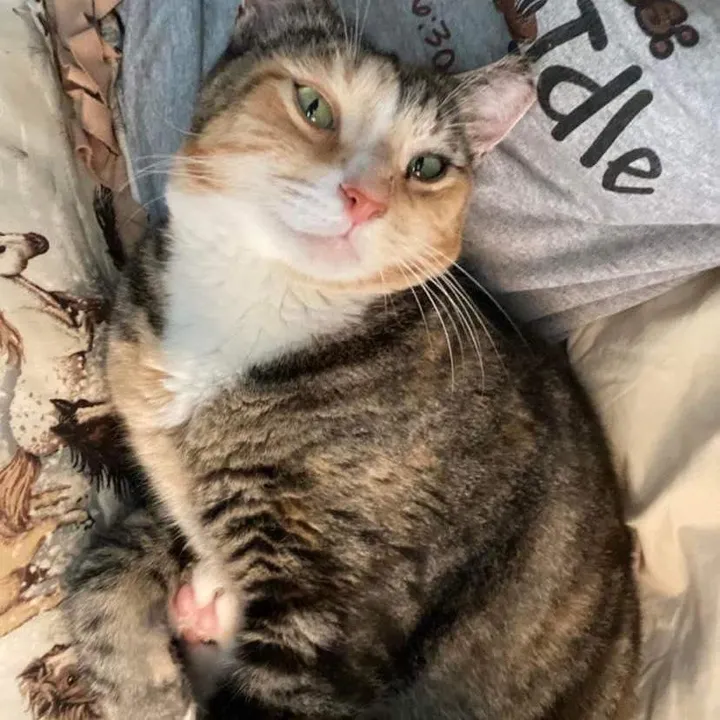 Frannie is more than ready to find her own happily-ever-after and to be loved and cherished for the rest of her life.