This unique cat mold can be used on outdoor objects such as sand, snow, or even dirt. You can also use it on everyday objects such as food.
The designer got inspired from seeing cats napping on the sidewalks.
The molds are made of environment-friendly materials, bamboo and biomass plastic from scallop shells.
Even the most ardent dog-lover can't deny the powerful cuteness of cats. Felines unquestionably rule the internet – an adorable cat video will never fail to perk you up after a long hard day.
Even in their sleep, cats are hopelessly cute. This is why for the consummate cat lover, this new product will definitely earn a spot in his or her wish list.
Japanese design company Ash Koncent created a cat-like mold that can turn practically anything into the shape of a sleeping cat.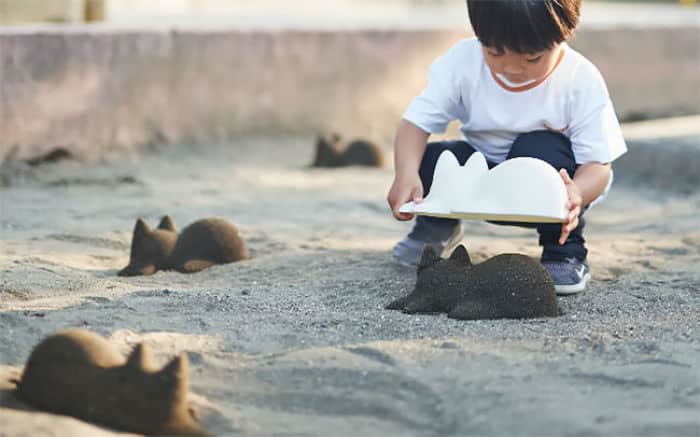 This can be used with everyday objects such as food and outdoor ones like sand, snow or even dirt.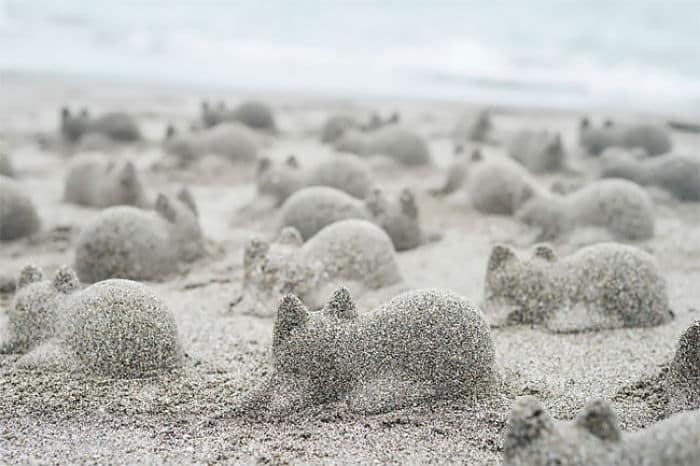 The cat-mold is called the Neko Cup.
Neko is the Japanese word for cat. The mold is made of bamboo and biomass plastic from scallop shells.
Yuka Mori, the designer of the mold, got the inspiration for the creation from seeing cats napping on sidewalks.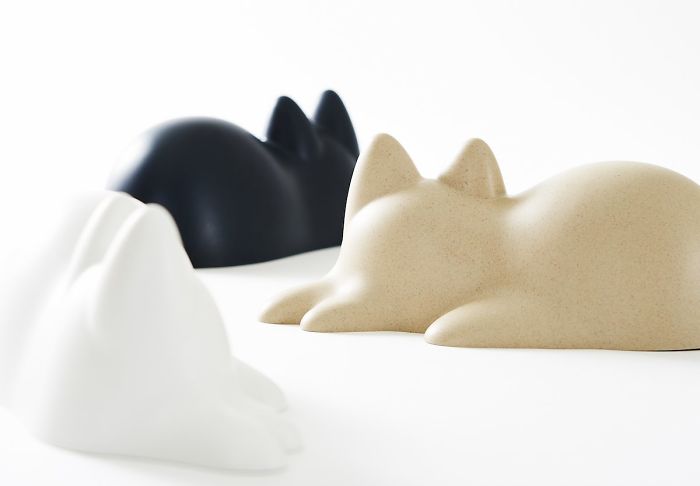 She wanted to capture that imagery and thus the Neko Cup was born.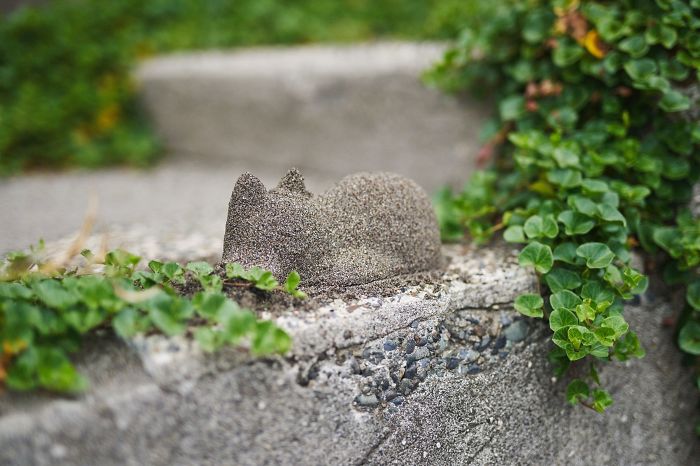 With this mold, you can make make a fine day at the beach even better by shaping sand into a cat-like figure.
The finished effort looks just like a cat sleeping or relaxing at the beach.
You can use this mold with materials that produce cat-shaped statues or figurines.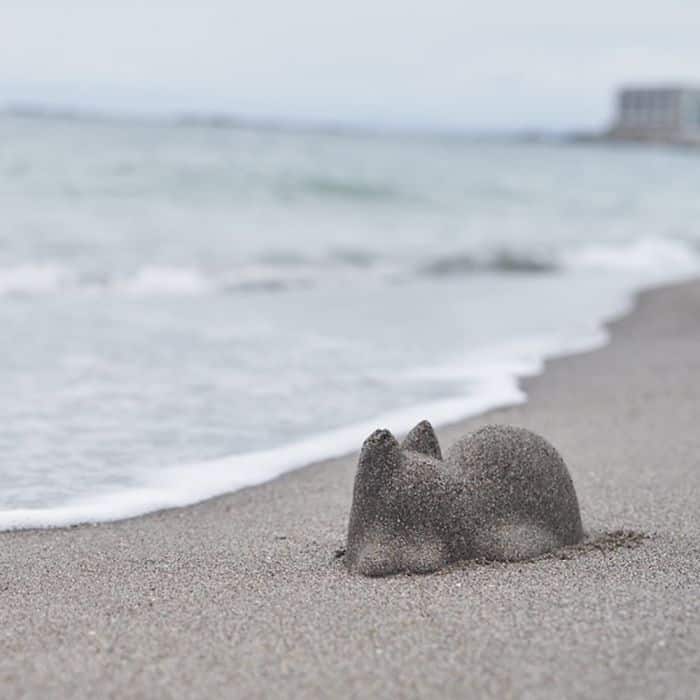 You can place these figures on your windowsill, on your bed, and just about any surface in your house where you want a sleeping cat to lay on.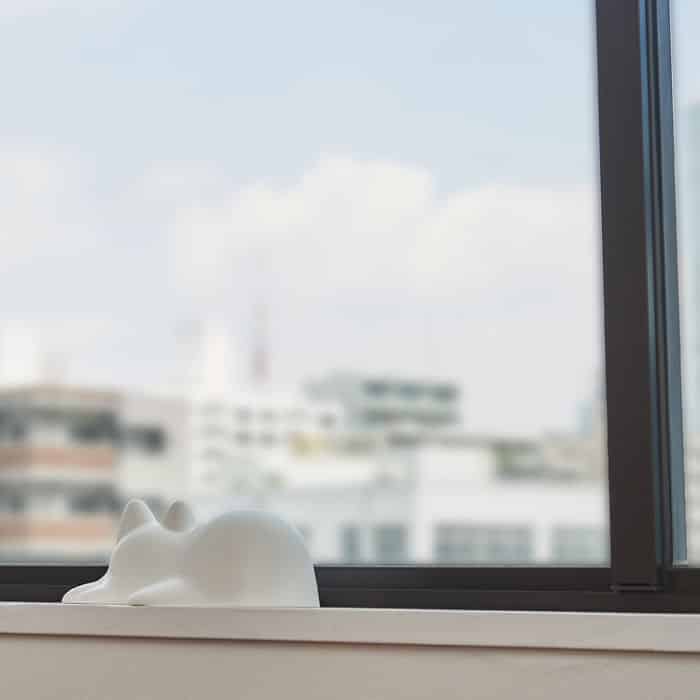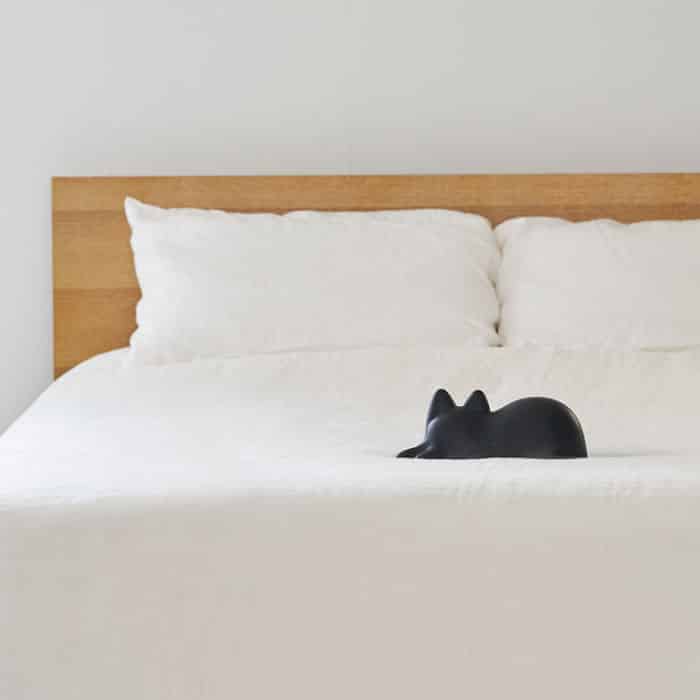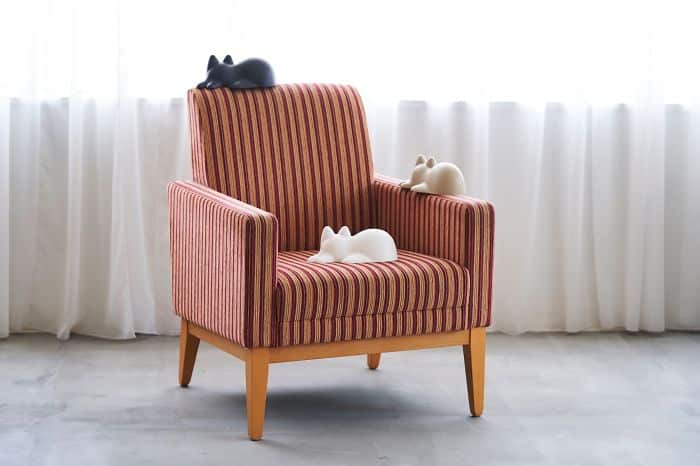 Food will definitely become more interesting to serve on the table by using this mold. Here the mold is used on a heap of fried rice.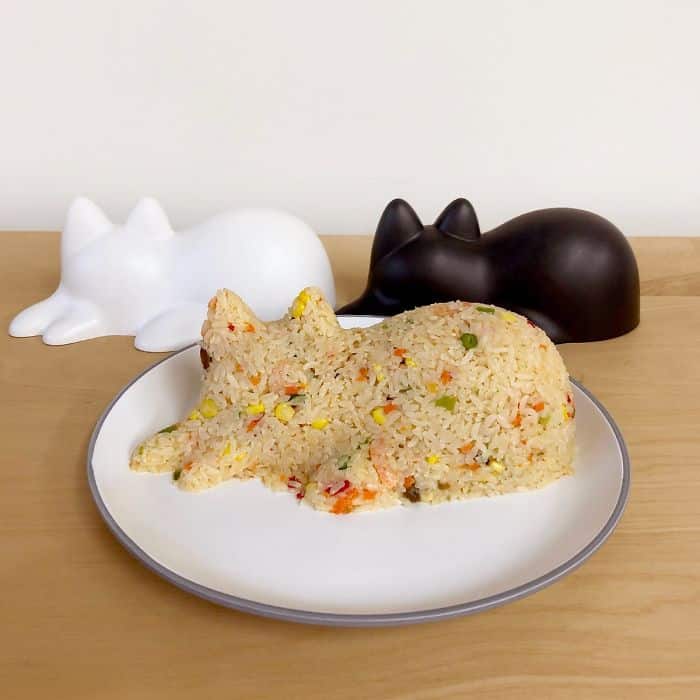 Presenting a plate of rice to your guests will become a better experience.
The Neko Cup sells for 2,916 yen ($26.95 and comes in black, white, and beige. The cups are sold online by Ash Koncent.