A kitten melted into the person who took him in, and started wriggling around happily with his twisted feet.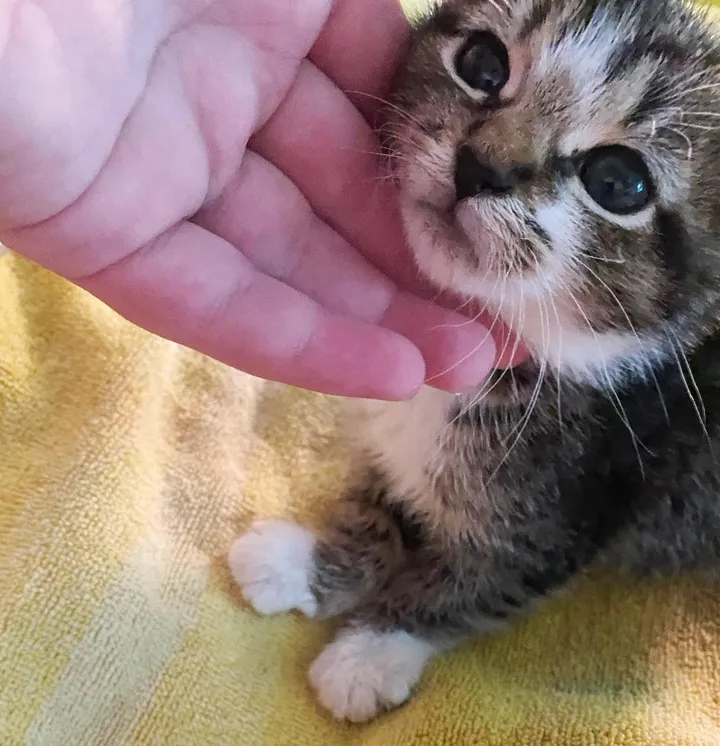 Earlier this week, Stray Cat Network, an animal rescue in New York, was informed about a tabby kitten who was in desperate need of rescue. They noticed his deformed back legs and knew they had to help him.
"We are lucky enough to have the ability, knowledge and resources to take on special needs kittens. When I got the email about Remy (the kitten), I couldn't say no," Camryn Lauffer, the founder of Stray Cat Network, shared with us.
The kitten was very scared and dirty when he arrived in a cardboard carrier. Camryn scooped him up and gently wrapped him in a towel to help calm him down. He instantly felt safe and even started purring.
Knowing he was no longer alone in a shelter kennel, Remy quickly warmed up to his human and reveled in all the attention.
"I had to give him a bath because he was covered in filth, but then I wrapped him in a warm towel and held him until he stopped shaking," Camryn shared.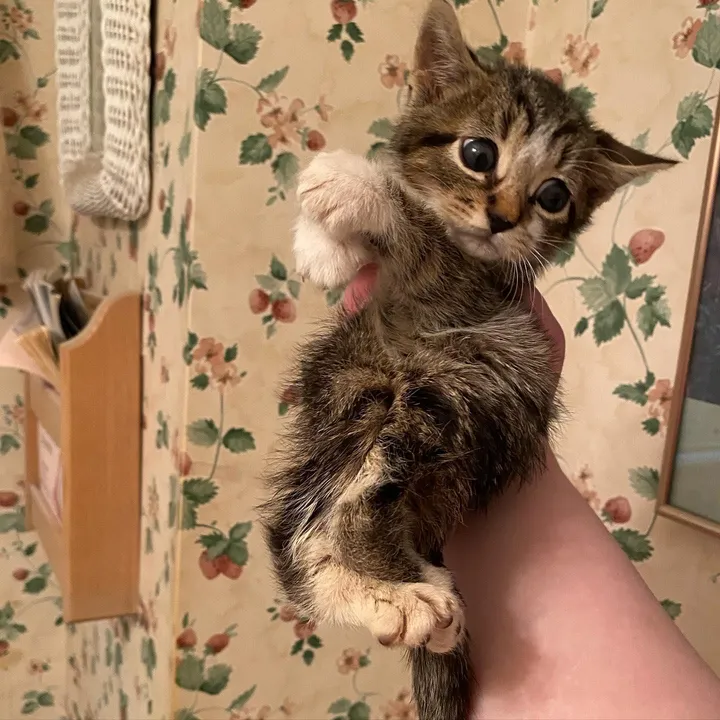 "I fed him (he was starving), and gave him water and showed him his new studio apartment."
Remy was so pleased with his very own kitty suite that he immediately took a nap in his comfy new bed. "After letting him rest and decompress for a few hours, I let him sit with me for a while."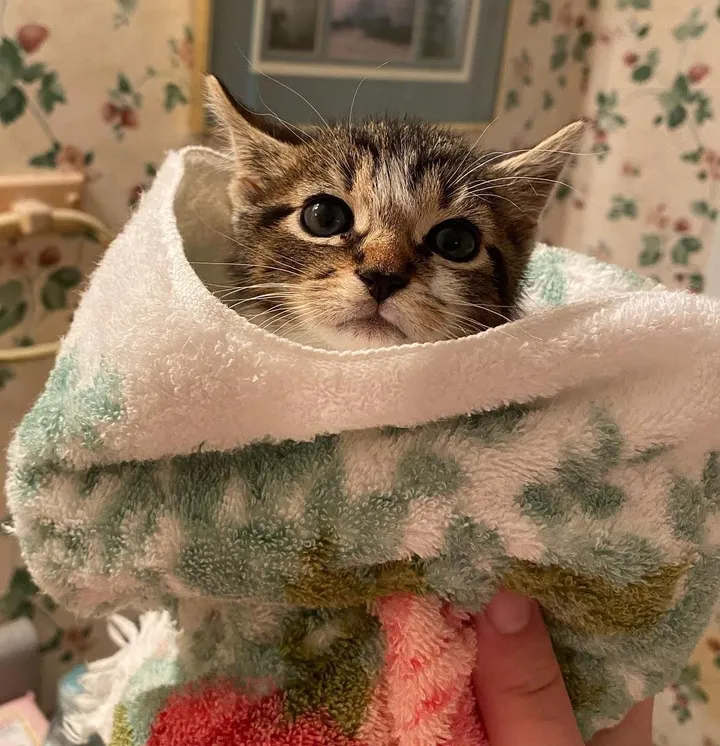 The kitten turned into a little chatterbox and started screaming for attention. He melted into Camryn while getting head scritches, and then burrowed into her lap under a blanket, and fell fast asleep.
"It was that coma-like sleep when they finally realize they're safe and protected."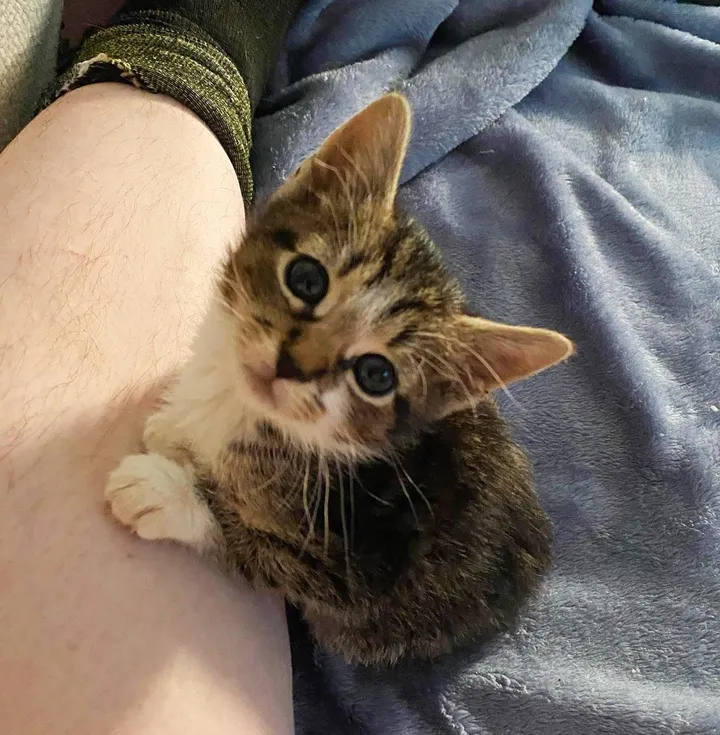 Remy was born with congenital deformity in his legs. His hind limbs are twisted and front legs are slightly splayed to the sides due to the underdevelopment of the bones (also known as femoral hypoplasia and radial hypoplasia).
The little guy doesn't even know he is different. He is inquisitive, very playful and constantly on the lookout for mischief.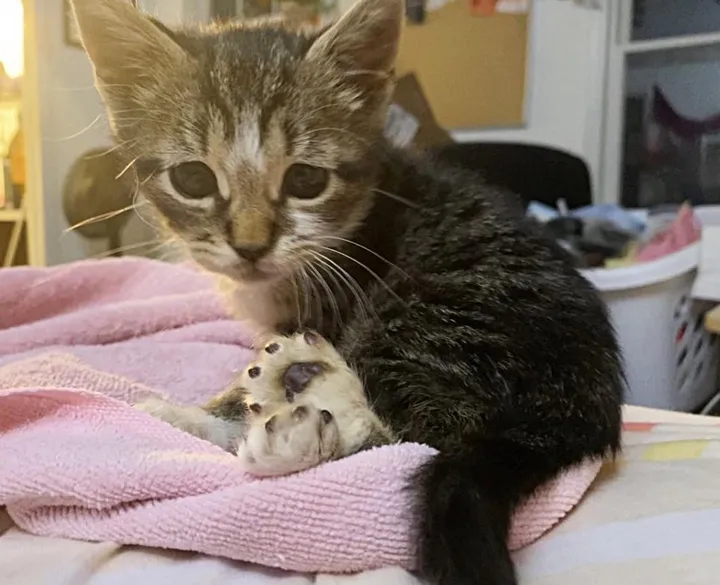 When he tires himself out, he squiggles his way back to his foster mom and dozes off on her lap.
"His will to live is amazing. It's only been a couple days but he is coming out of his shell more and more every time he sees me," Camryn told us.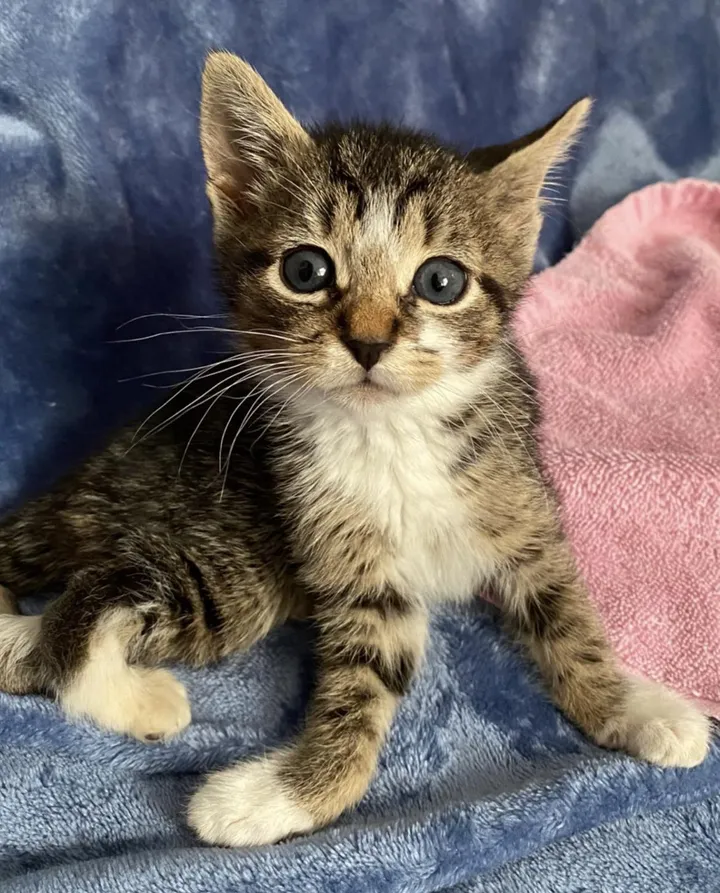 Now that the kitten is more confident, his personality is emerging. He has set out on many adventures on his own, moving around without a care in the world.
"He is surprisingly mobile. He wriggled all the way to the foot of my king-sized bed in about 10 seconds while I wasn't looking."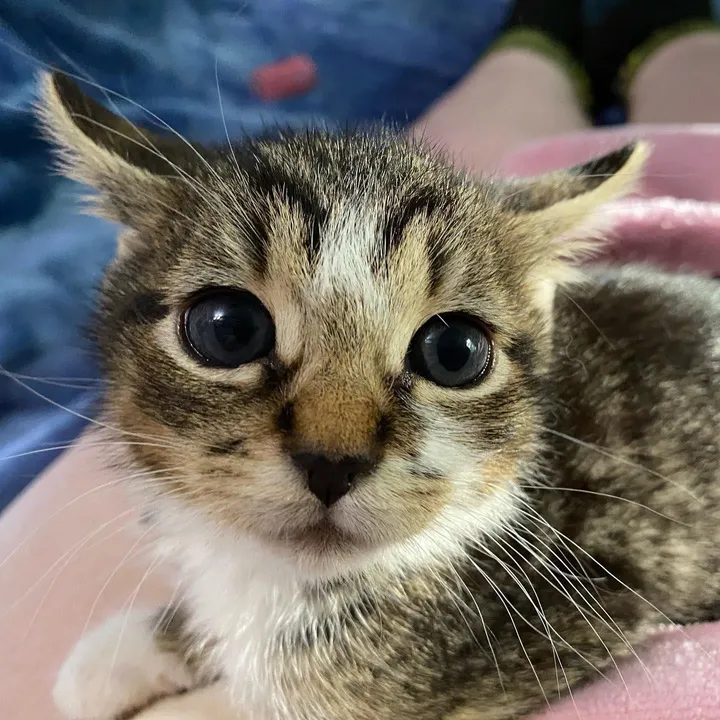 Remy may never be able to use his hind legs, but he has figured out a way to venture in any direction using his strong front legs, and won't let anything stop him.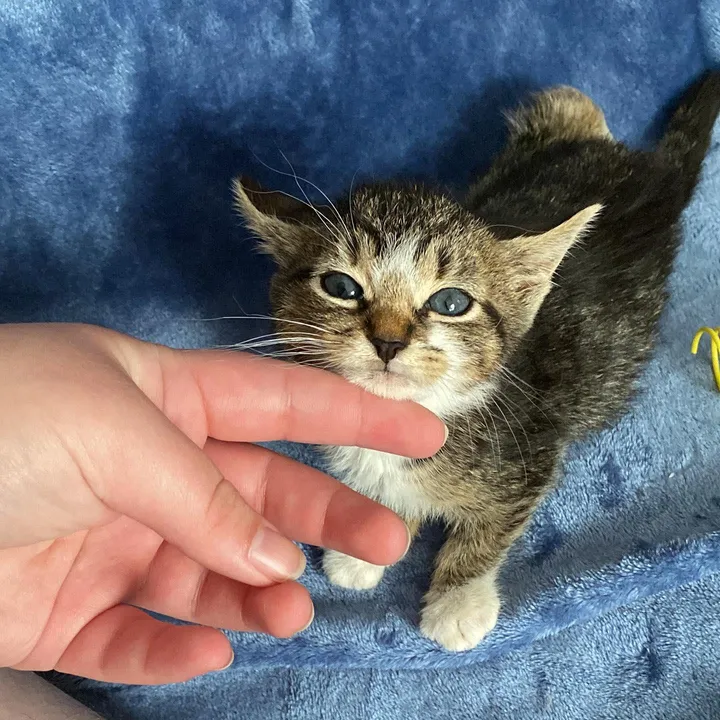 He enjoys his mini excursions on Camryn's bed, watches feline TV on an iPad and asks his human for cuddles and pets. "He is a loudmouth and demands attention or food constantly," Camryn added.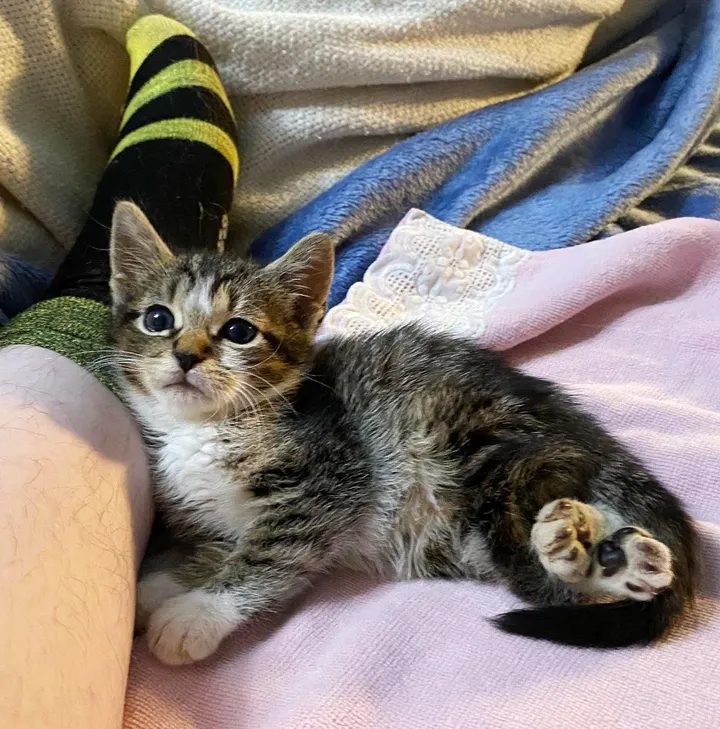 The tabby boy is so happy to have a foster family to cater to his every whim. He continues wriggling around, being the sweetest companion, and living each day to the fullest.