A cat with one blind eye had her only kitten indoors comfortably. She hopes for their happily ever after together.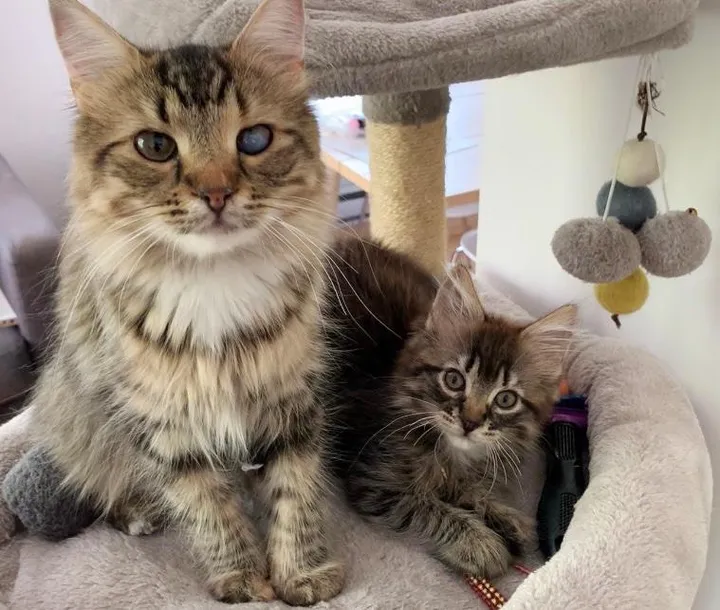 A tabby cat named Remille was rescued from a cat colony on a farm in Montreal, Canada. She was found covered in mats and filth and in desperate need of medical attention.
Remille was brought into Chatons Orphelins Montreal with a cloudy eye which turned out to be blind. She was just skin and bones and weighed barely three pounds, just half the size she should have been.
At the vet, they discovered that she was pregnant. With the help of a loving foster family and an abundant supply of food, she was all cleaned up and began to put on weight.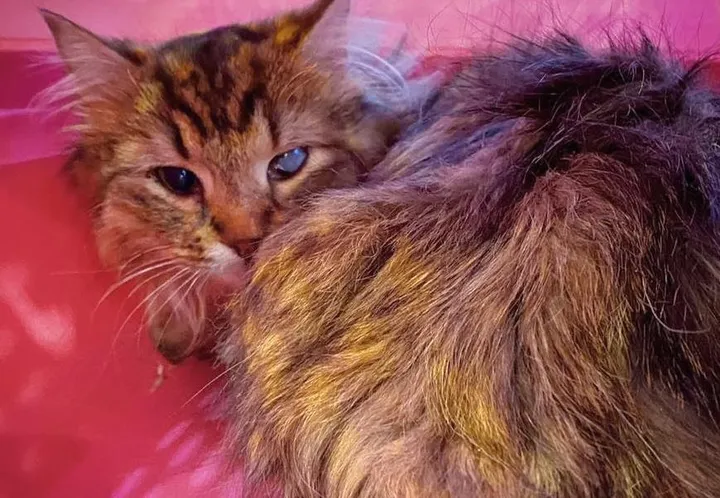 It didn't take long for the sweet cat to start to trust and play like a kitten again.
"Her foster parents showered her with love, and Remille quickly came out of her shell and demanded snuggles," Celine Crom of Chatons Orphelins Montreal told us.
Remille gave birth to a litter of four, but sadly, only one kitten pulled through. The lone baby had to be bottle-fed every two hours until the mother's maternal instinct finally kicked in.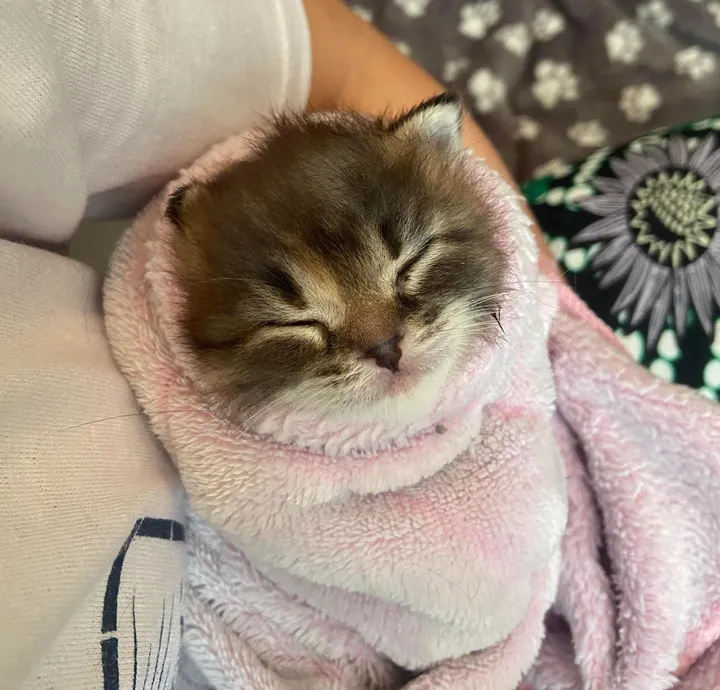 The baby tabby named Hardy had his mom's undivided attention. Remille didn't leave his side until he got bigger, but she still came running whenever she heard him cry.
When the kitten was old enough to wean, he continued to nurse on her belly and enjoyed being catered to like a baby. She would wrap her arms around him, wash his face and purr him to sleep.
"They have become a bonded pair. They are always together even though there are other cats in the house to hang out with."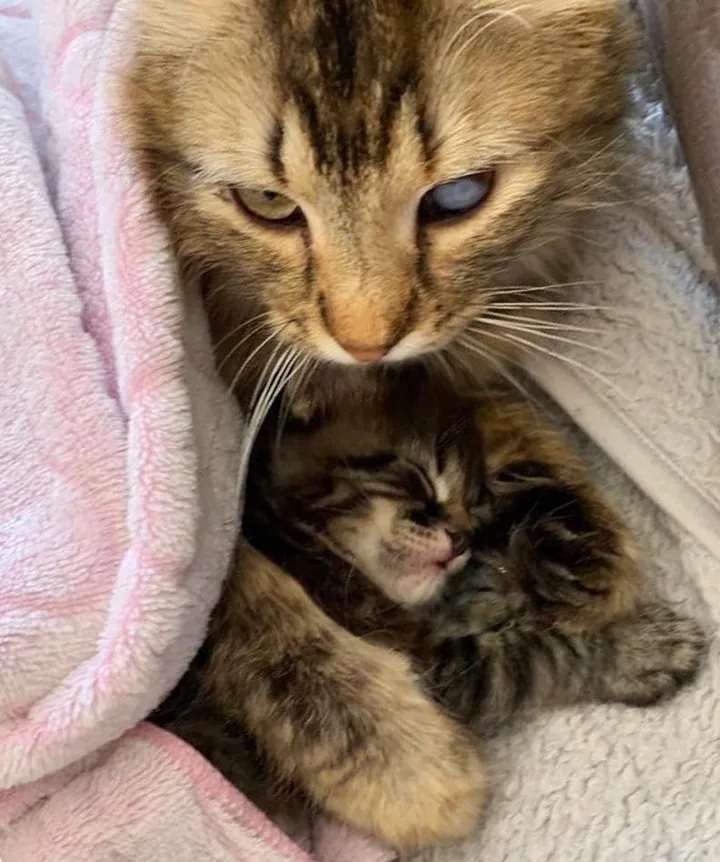 "They are an endearing duo, and they do everything together. Remille is very sweet and chatty. She plays like a kitten, and together, they are partners in mischief. You won't find one without the other," Celine told us.
Hardy has picked up many feline skills from his mother from eating from a bowl to climbing a cat tree. They are often seen doing the same things together.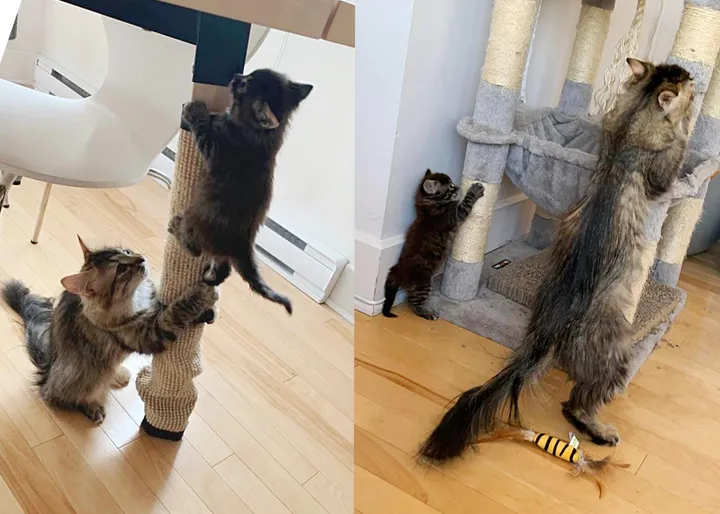 Remille likes to carry a toy in her mouth and pass it over to her kitten, so he can share in the fun.
Despite having one blind eye, Remille is able to see and navigate perfectly fine. Her coat is now shiny and healthy, and she's filled out so much since the day she was rescued.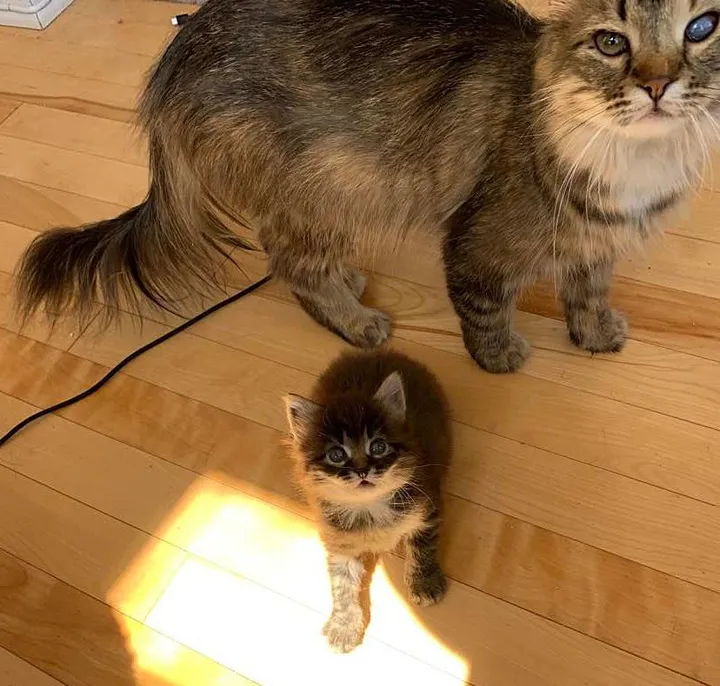 Hardy is a happy-go-lucky little guy and getting more mischievous by the day. After playing and tiring himself out, he always goes back to his mom for some much-needed cuddles.
"He is the spitting image of his mom. He likes to climb on the cat tree to snuggle with Remille and clean her coat if she's not washing his."
Hardy has gone from being her little baby to now her best friend.
"Remille has a lot to talk about and if she's hungry, she lets us know. When she feels cuddly, she coos. She likes to be on the windowsill and watch the day go by with her beloved son."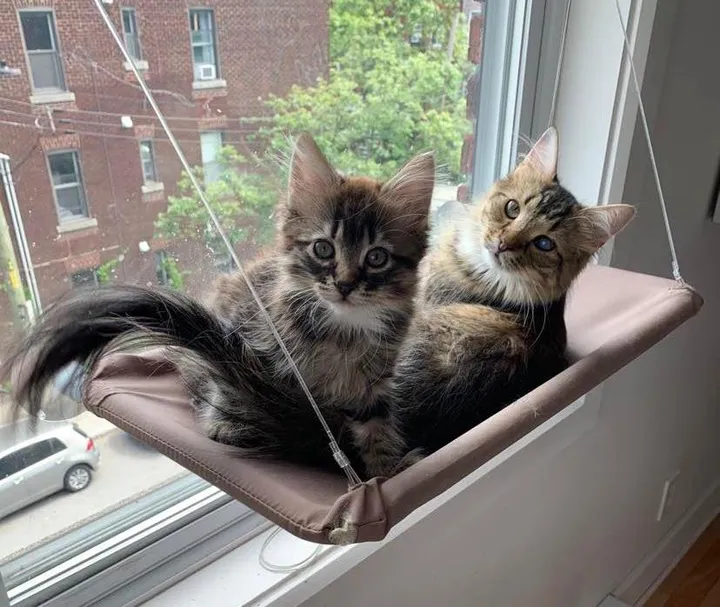 The kitten imitates his mother and follows her around like her little shadow. "They share a beautiful bond and cannot be separated."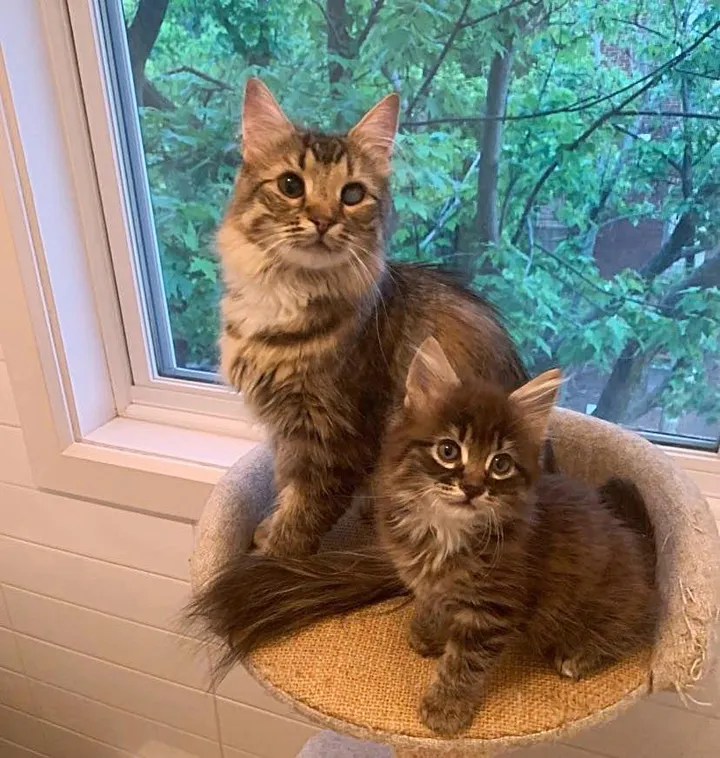 After having lived outside her whole life, Remille is so pleased to have her kitten with her inside a comfortable home. The mother and son are now ready to look for a forever family.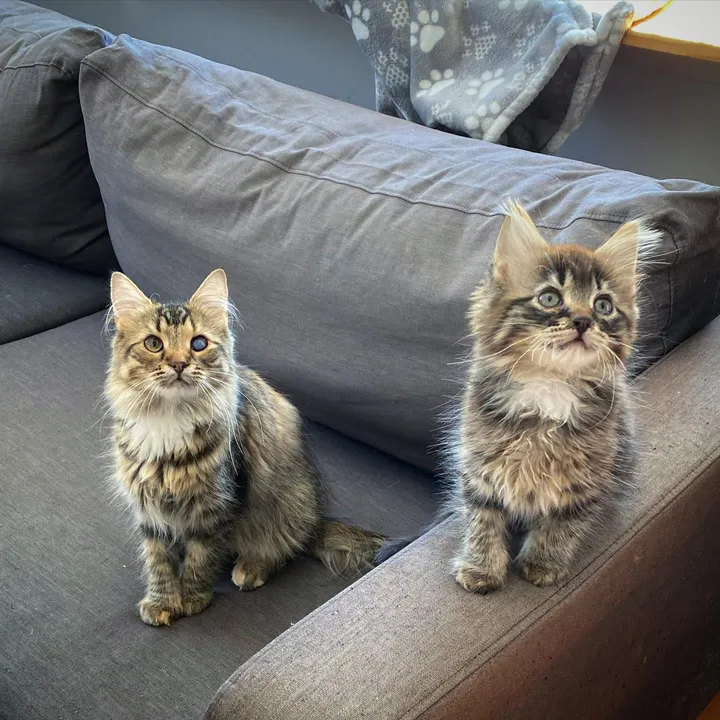 "They are looking for a family to adopt them together and love and spoil them for life."